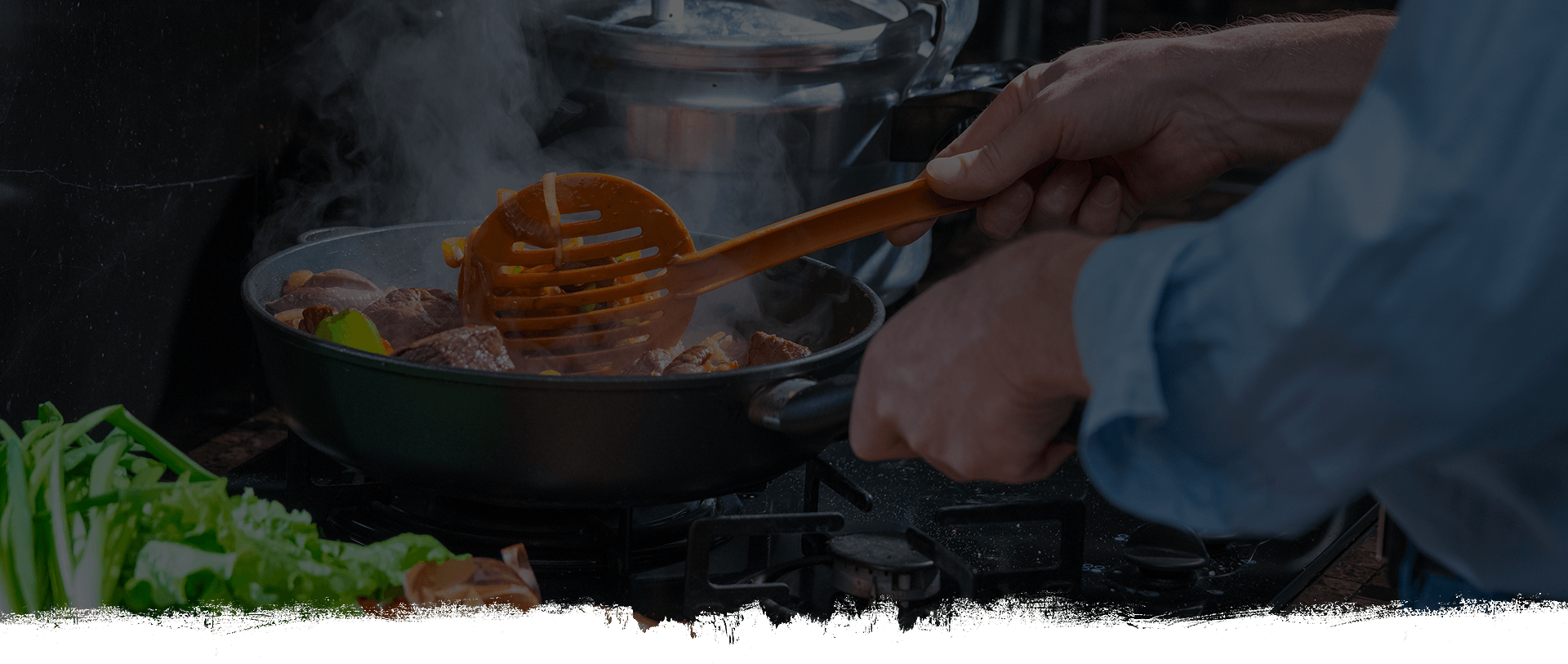 MEAT AND VEGETABLE MOSAIC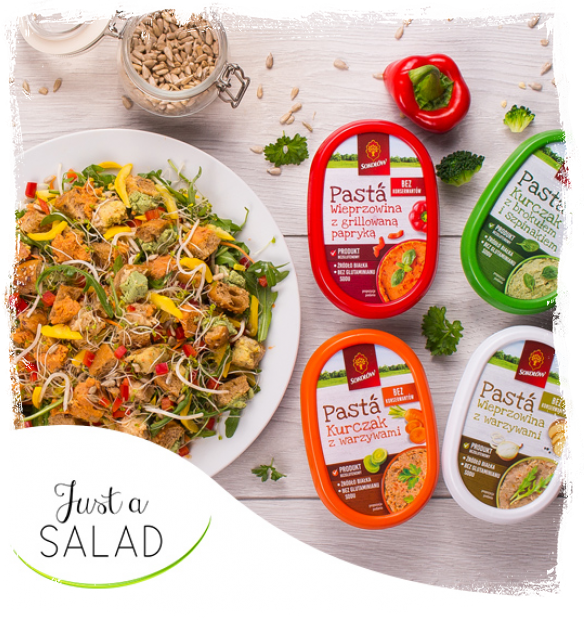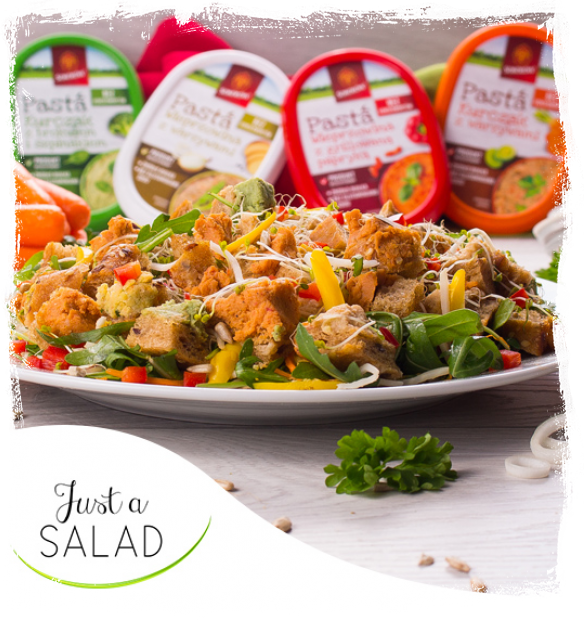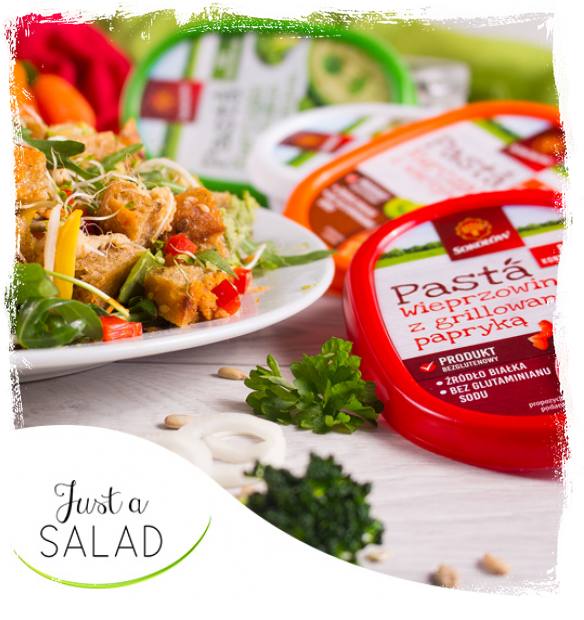 Ingredients
Salad: 

2 handfuls rocket
1 handful broccoli sprouts
1 tablespoon Sokołów chicken with broccoli and spinach paste
1 tablespoon Sokołów chicken with vegetables paste
1 tablespoon Sokołów pork with grilled pepper paste
1 tablespoon Sokołów pork with vegetables paste
1 large multigrain bun 
rapeseed oil for frying
1 small pointed pepper
6 pickled pattypan squash
1/2 jar pickled celery
5 mini carrots
3 tablespoons sunflower seeds
Dressing:

5 tablespoons grapeseed oil
1 clove garlic
1 tablespoon white wine vinegar
1 level teaspoon honey
1 teaspoon honey mustard
pinch ground chilli flakes
salt, freshly ground pepper
 
Preparation
Crush garlic in a press and mix with other dressing ingredients.
Fry sunflower seeds on a dry pan.
Cut bun into slices, then put them in a pan with hot oil. Fry on both sides until nice and brown. Cool the fried toast and cut them into smaller fragments.
Cut the mini carrots and pattypan squash into thin strips. Remove the celery from marinade, drain well by squeezing and, if the strips are long, cut them into shorter fragments. Remove the core from the pepper and dice it finely.
On the platter put alternately the rocket, pattypan squash, carrot and celery strips and pour the dressing. Then, spread meat and vegetable pastes on the toast cubes and put on the platter with salad. Sprinkle with sprouts, sunflower seeds and diced pepper.