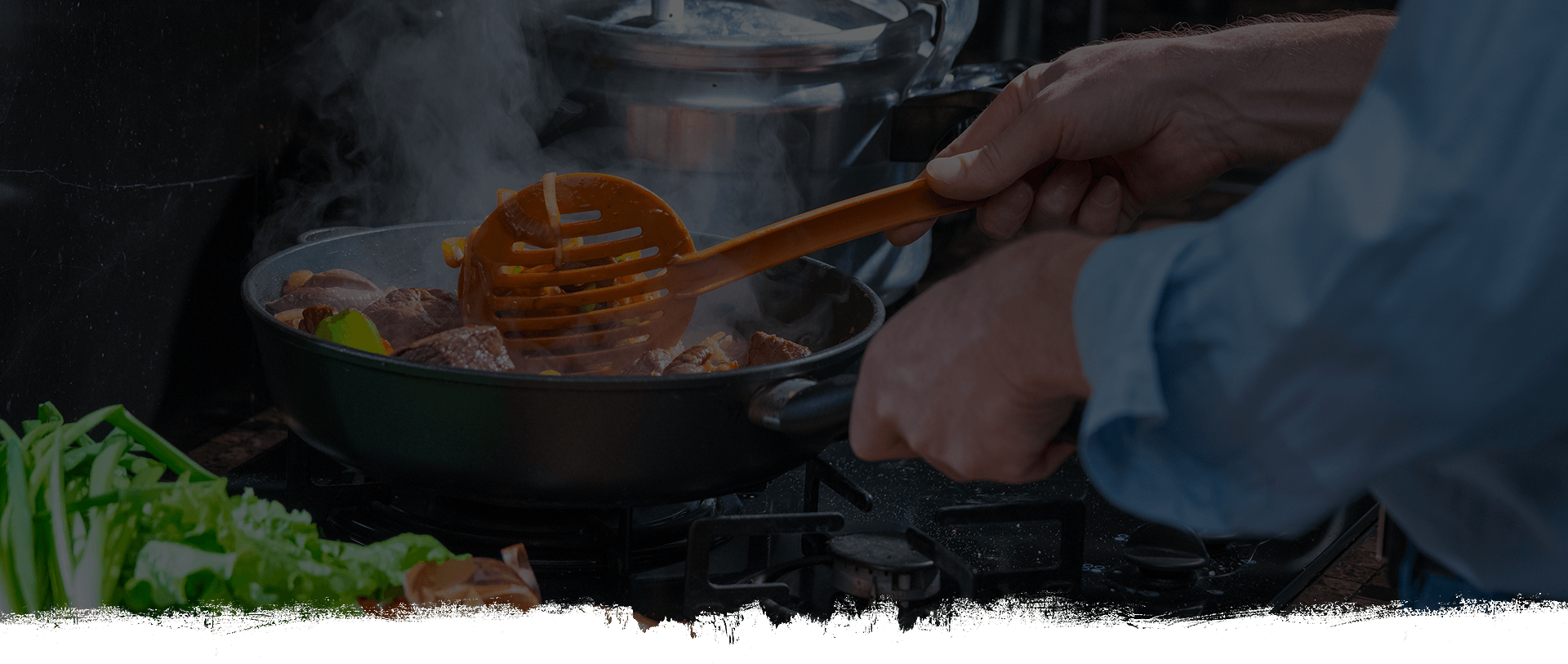 PASTA WITH MEAT AND VEGETABLE PASTE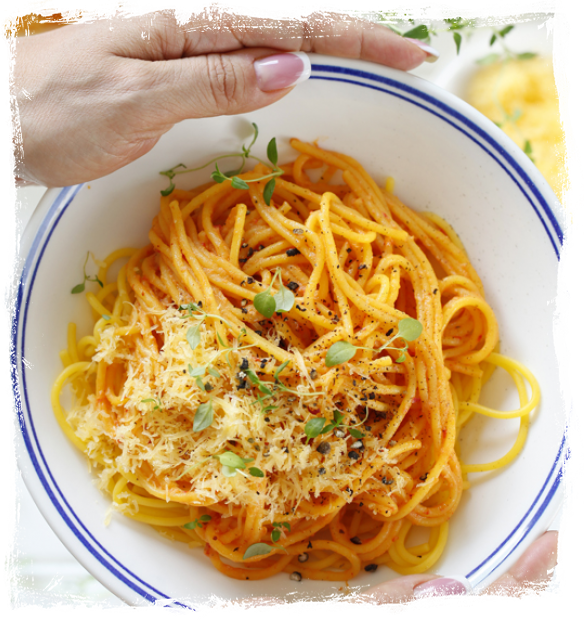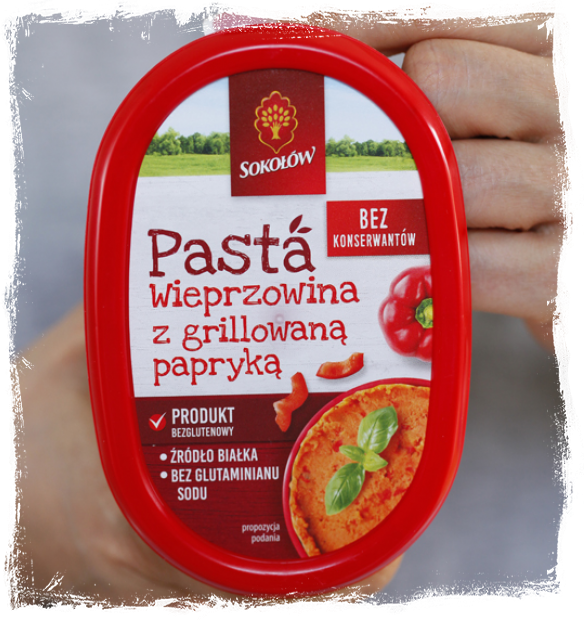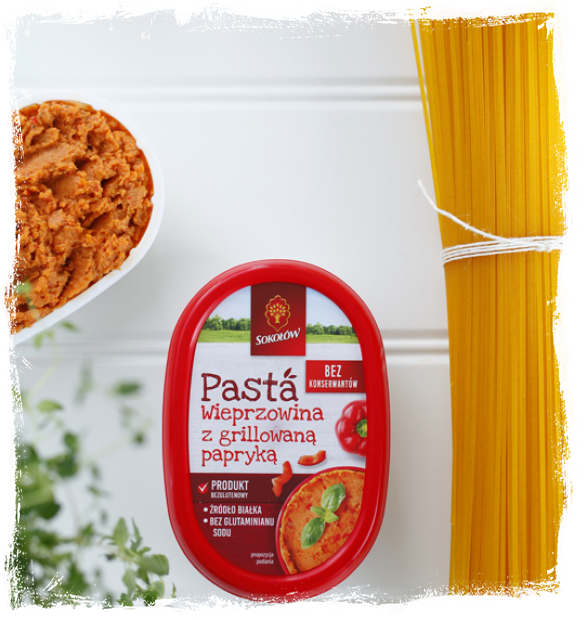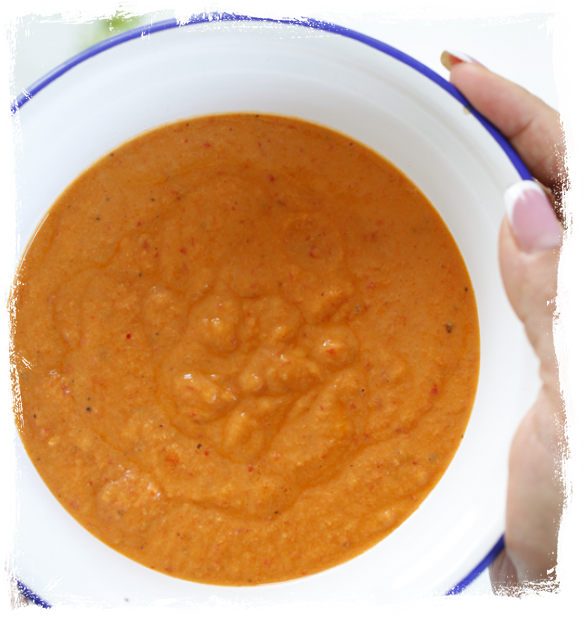 Ingredients
1 packaging spaghetti
1 packaging Sokołów pork with grilled peppers paste
80 ml thick cream or coconut cream
2 tablespoons olive oil or oil
grated cheese
herbs for decoration (e.g. thyme)
salt
 
Preparation
Cook the pasta in salted water. When the pasta is soft, set aside glass of water (this will be used to make the sauce), then drain using a sieve.
Put the paste into a bowl. Add oil or olive oil, the glass of water saved from boiling the pasta and the cream. Mix quickly. 
Put the pasta into the pot. Pour the sauce and mix. Put the dish on the plates, sprinkle with grated cheese and garnish with herbs.