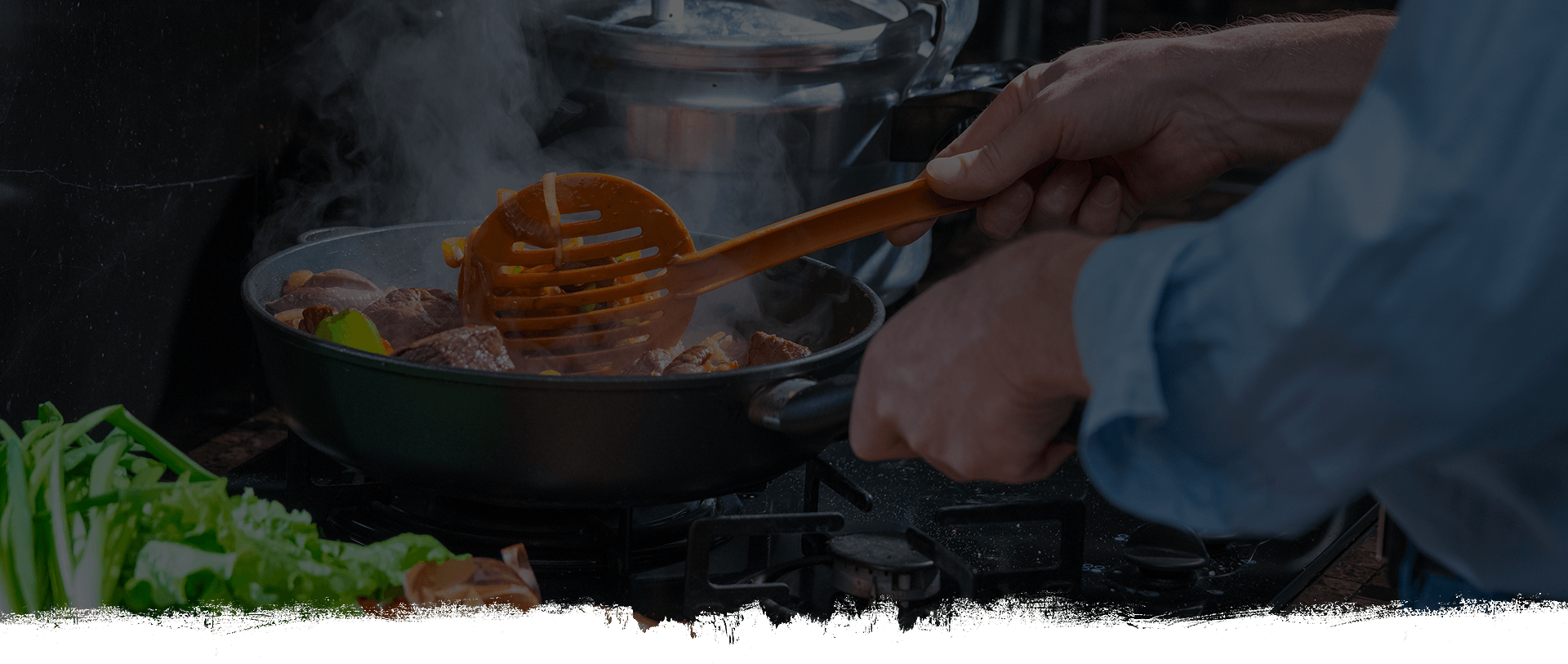 ASIAN SALAD WITH MARINATED BEEF SIRLOIN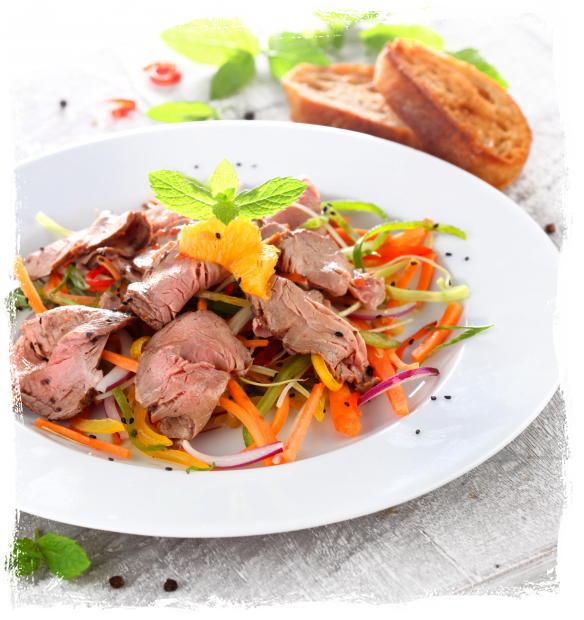 45 minutes
4-5 people
easy
Ingredients
500 g Uczta Qulinarna beef sirloin
2 tablespoons clarified butter
1 carrot
3 bell peppers (one of each colour)
2 red onions
a couple sprigs fresh coriander for decoration
100 g oriental salsa
1/2 teaspoon sesame
salt, pepper
Oriental salsa:
3 oranges
3 grapefruits
100 g fennel
50 g pickled ginger
50 ml sesame oil
a couple sprigs fresh coriander
 
Preparation
​Prepare the salsa: Peel the oranges and grapefruits, remove white membranes and squeeze the juice from them into a small pot. Add finely diced fennel and ginger, then sesame oil and fresh chilli peppers. Boil until reduced to 1/4. Finally, add freshly chopped coriander.
Sprinkle meat with salt and pepper. Fry on a very hot butter until golden brown. Then, put in an oven preheated to 180°C and bake for 8-12 minutes. The optimum temperature inside the meat is approx. 56 °C (medium).
After removing from the oven, let the meat rest for a couple of minutes (allowing the inside and the outside temperature of the meat to even). Next, cut the beef across fibres into thinnest possible slices. Marinate the warm sirloin in salsa, then add crispy vegetables cut into strips. Put on a plate and sprinkle with a little bit of sesame. Garnish with fresh coriander.