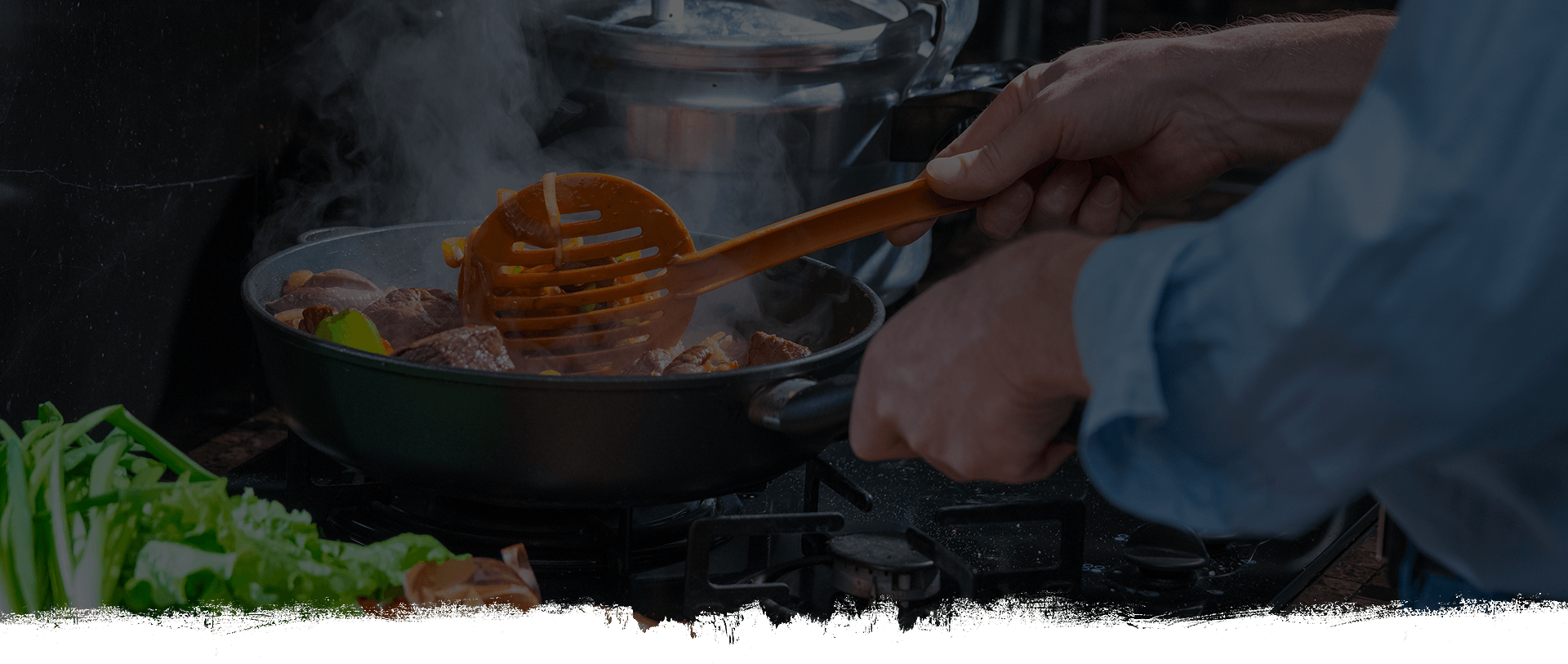 BAKED APPLES WITH BLUE CHEESE AND KABANOS SAUSAGES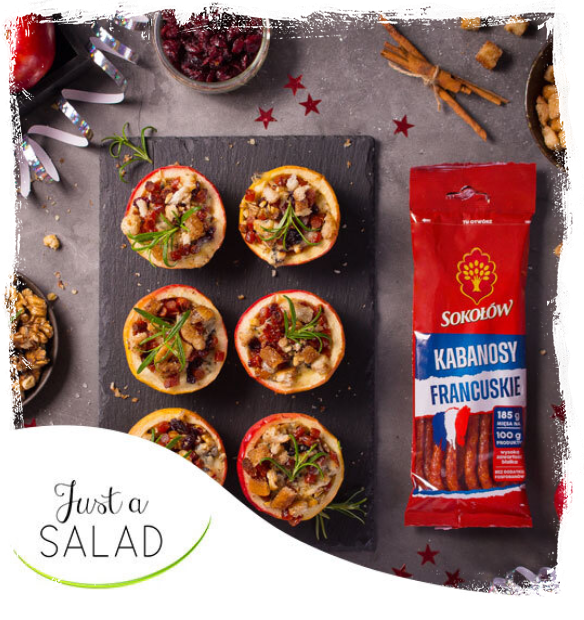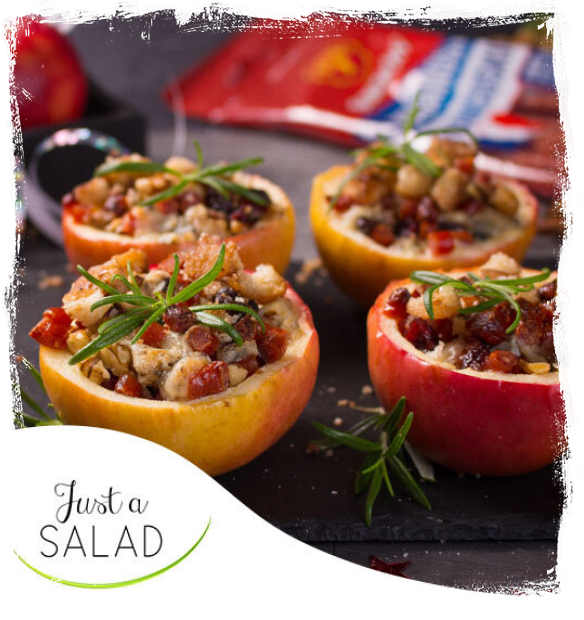 Ingredients
6 medium apples
2 slices toast bread (vegetable oil, 1/2 teaspoon cinnamon)
1 packaging Sokołów French kabanos sausages
120 g blue cheese
1 handful walnuts
2-3 tablespoons dried cranberries
1 tablespoon olive oil
rosemary twigs for decoration
 
Preparation
Cut off the upper parts from the apples and remove the seed nests with most of the flesh.
Put diced bread into heated oil. Fry stirring occasionally, until the bread is brown on each side (3-4 min). Towards the end of frying, add cinnamon. Transfer the fried croutons to a plate lined with a paper towel sheet.
Slice kabanos sausages thinly, grate the cheese on a fine grate, and chop the nuts finely. Put the whole thing into a bowl, add the cranberries, and mix with olive oil. Use the prepared stuffing to stuff the apples. Place them on a baking tray covered with baking paper and put them in an oven preheated to 180°C (top and bottom heater) for 15-20 minutes.  Sprinkle the ready snacks with croutons and garnish with rosemary.