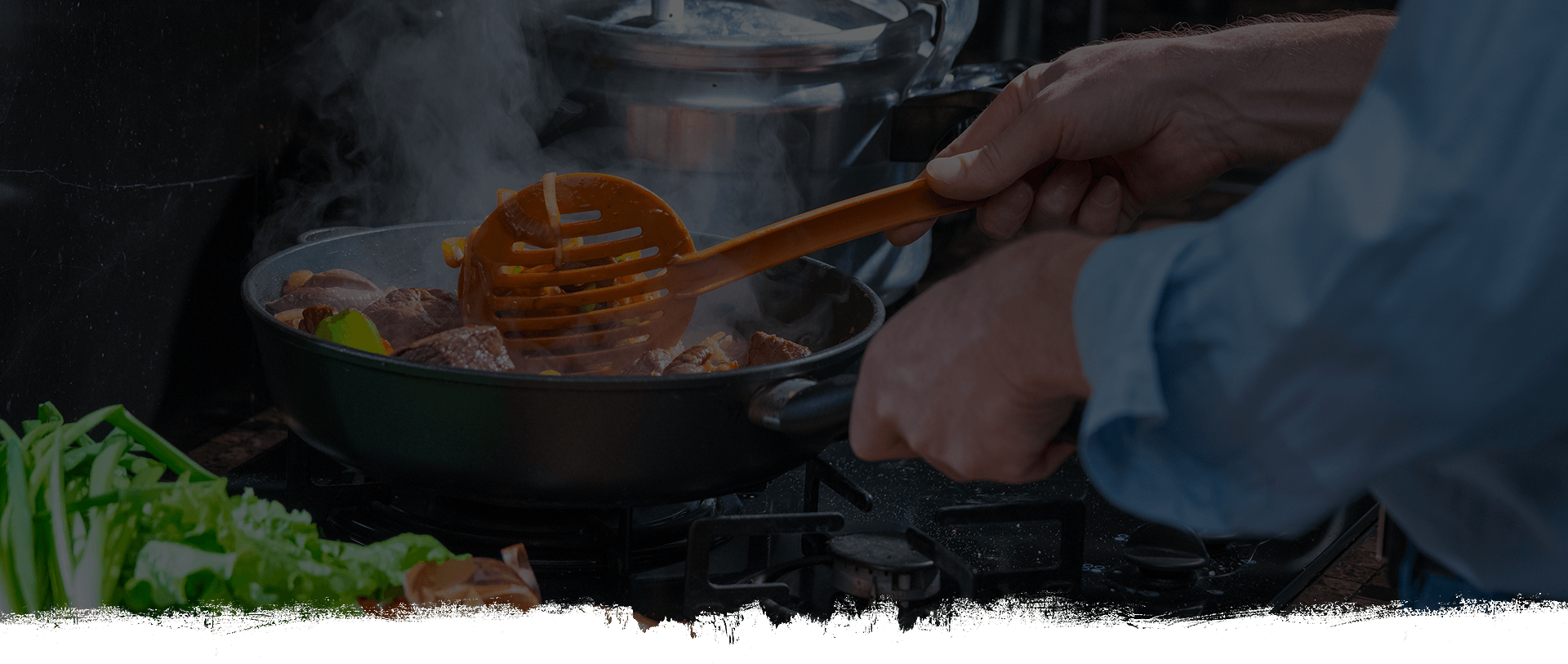 BAKED HAM WITH SWEET POTATO CHIPS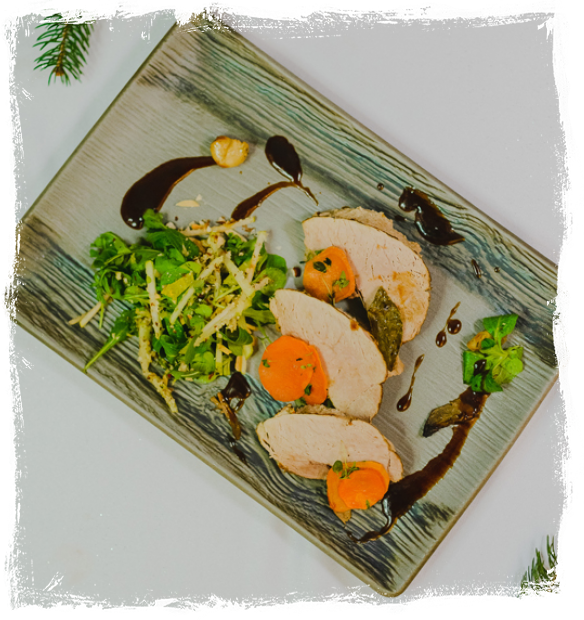 150 minutes
4 people
easy
Ingredients
400 g Sokołów pork ham
100 g of dried boletes
2-3 bay leaves
3-4 sweet potatoes
few sprigs fresh thyme
frying oil
salt, pepper
Mushroom sauce:

3/4 block butter
3 cloves garlic
250 g oyster mushrooms
2 onions
Salad:

2 handfuls rocket
2 handfuls corn salad
1 pear
1 orange
handful hazelnuts
1 teaspoon lemon juice
1/ teaspoons honey 
 
Preparation
Soak the mushrooms for a few hours. Clean the ham and marinate it in garlic, salt and bay leaves. Put in a baking sleeve with drained boletes. Bake in a water bath for 2 hours at a temperature of approx. 175°C (the bag with meat should be placed in the heat-resistant dish filled with water).
Prepare the sauce: chop garlic and onions and fry in butter with oyster mushrooms (cut into strips) until brown. Next, mix with a blender. Season sauce to taste with salt and pepper. 
Peel sweet potatoes, cut into thin slices and fry in deep oil. Put on a paper towel to drain off the fat. Sprinkle with salt and thyme.
Roast nuts on a dry frying pan, then cool and chop. Peel orange and carve out equal pieces (remove white films). Cut pear into slices. Put fruits in a bowl, then add corn salad and rocket. Mix lemon juice and honey. Add the ingredients to the sauce, mix and sprinkle with nuts.
Cut baked ham into slices. Serve with salad, sweet potato chips and mushroom sauce.