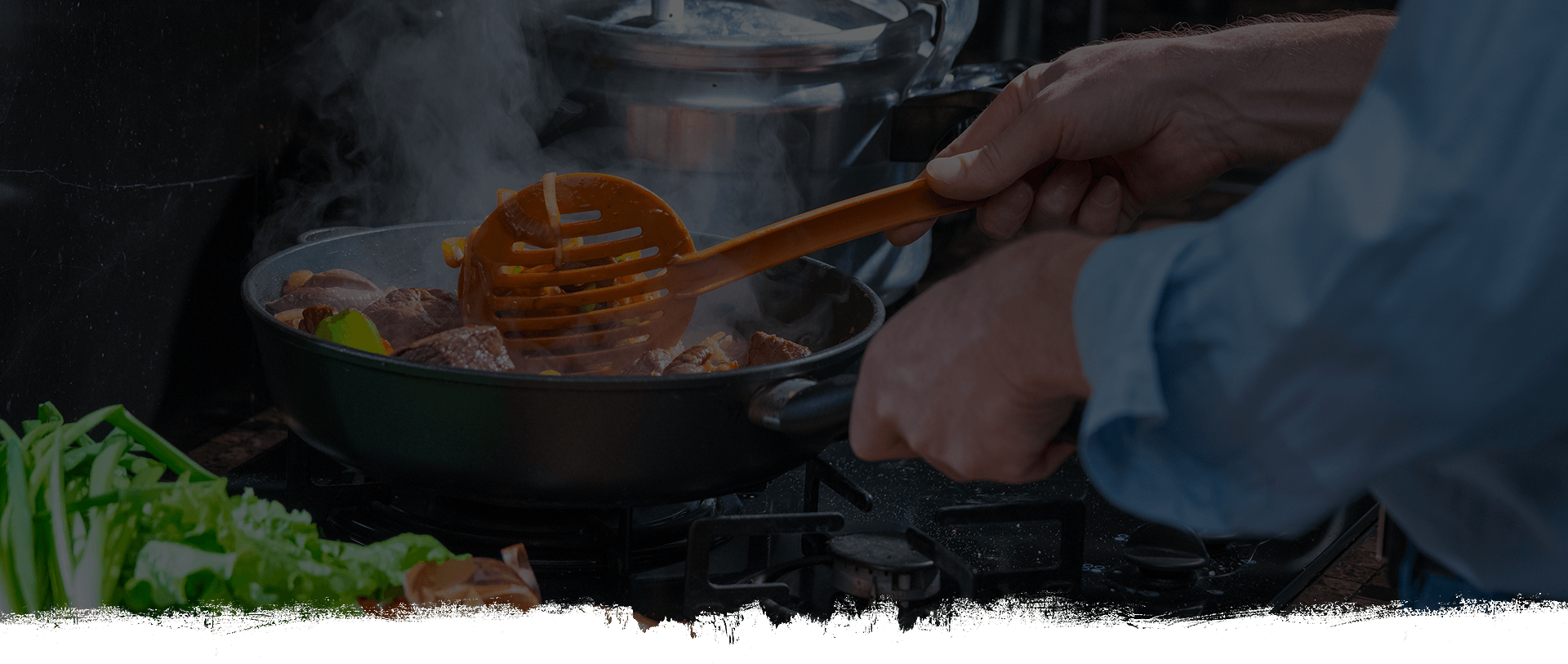 BAKED PORK CHOPS WITH BACON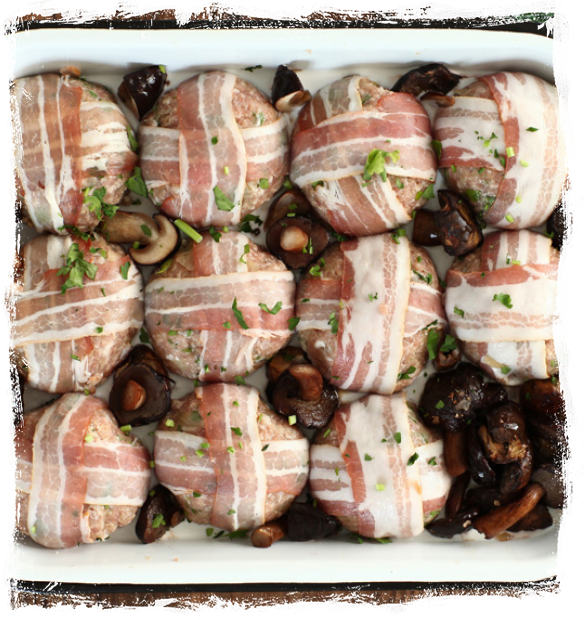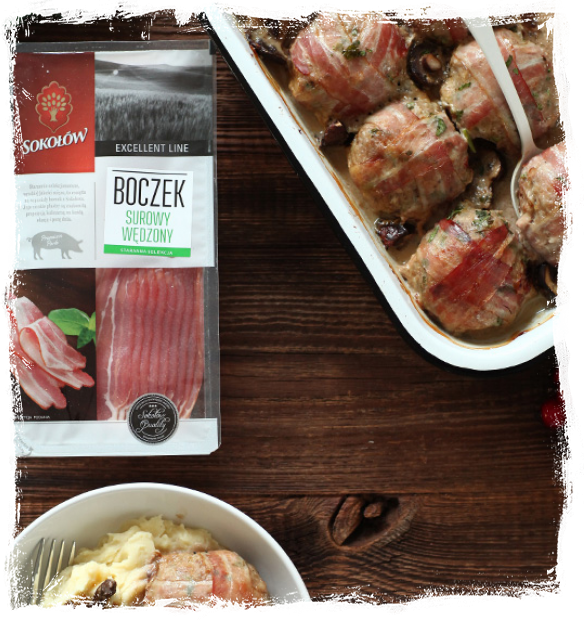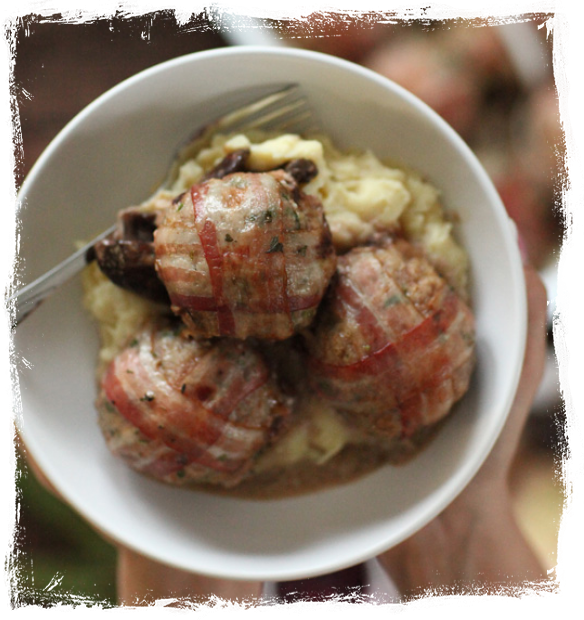 Ingredients
3 packaging Sokołów raw smoked bacon
1 kg minced pork
3 onions
2 eggs
5 tablespoons breadcrumbs
3 tablespoons oil for frying onion
1 bunch parsley leaves
300 ml cream (30%)
300 g frozen mushrooms (e.g. bay boletes)
salt, pepper
 
Preparation
Peel the onions, dice and fry in a pan until golden. Put the minced meat, onion, two eggs, breadcrumbs, chopped parsley (leave 1 spoon for later), salt and pepper in a bowl. Knead by hand until firm and sticky. Set aside for 15 minutes.
Form meat balls, then wrap each in two slices of bacon and place on a baking tray. Add cream. Add mushrooms and the remaining parsley. Sprinkle top with salt and pepper. Cover with aluminium foil.
Put in an oven preheated to 180°C and bake for 45 minutes. Then remove foil and bake for another 20 minutes, so that the chops are slightly golden brown. Potato purée perfectly will complement the taste of the dish. Serve with gravy created during baking.