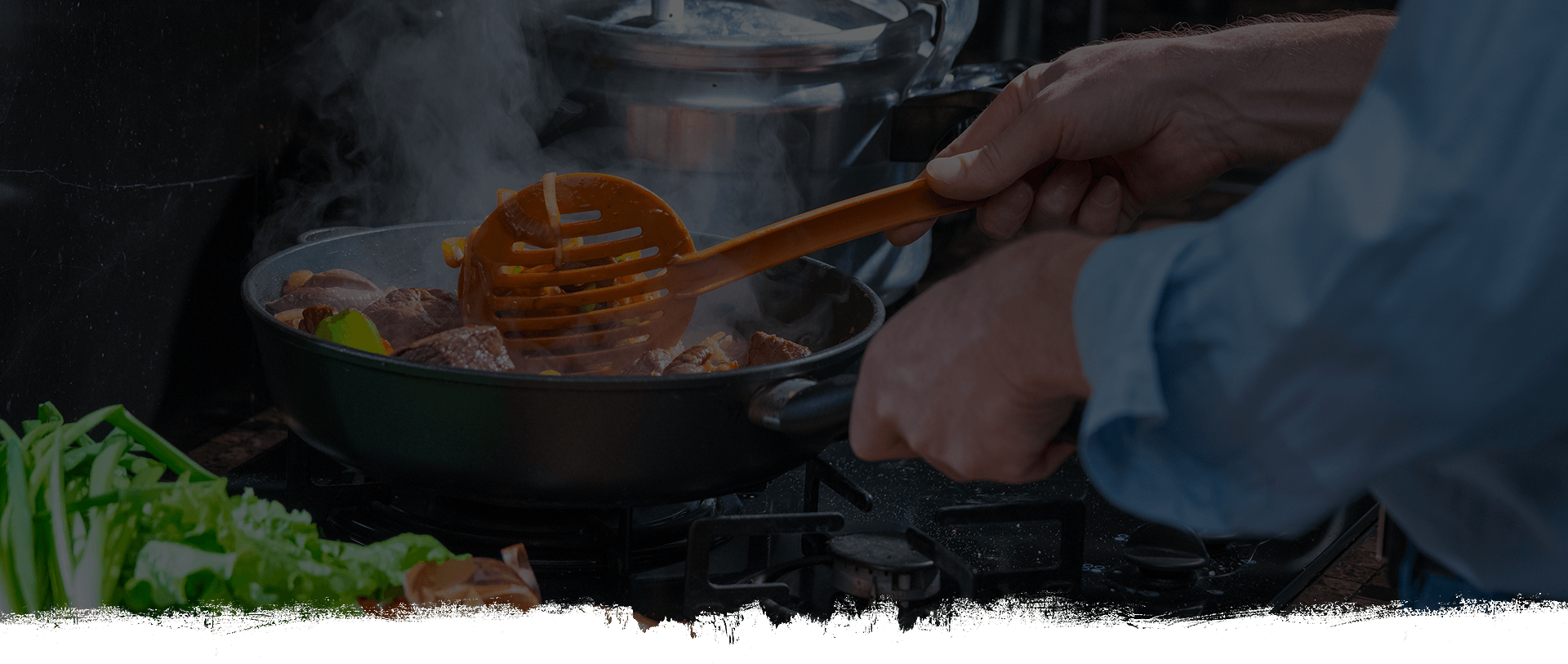 BAKED SHOULDER ON DUMPLINGS IN CHANTERELLE SAUCE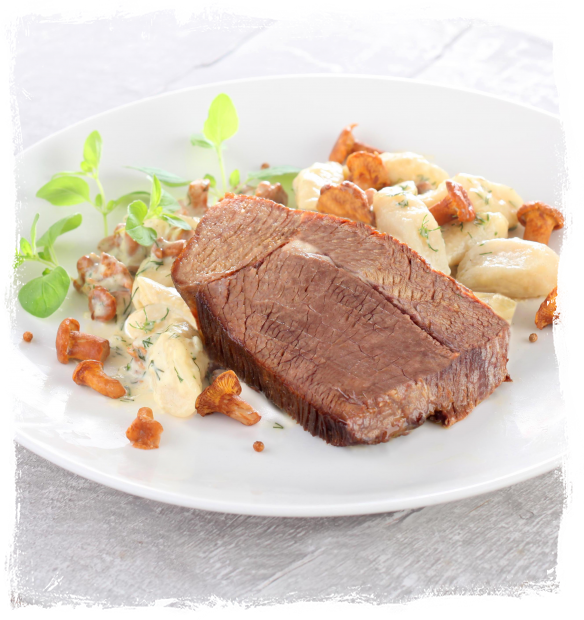 180 minutes
6-7 people
easy
Ingredients
2 kg Uczta Qulinarna beef shoulder
3 shallots
3 carrots
a couple sprigs fresh thyme
1/2 leek
3 cloves garlic
80 g butter
200 ml vegetable broth
salt, freshly ground pepper
Chanterelle sauce:
1 shallot
15 g fresh chanterelles
200 ml cream 36%
50 ml gravy
salt, freshly ground pepper
 
Preparation
Sprinkle meat with salt and pepper. Finely chop garlic and thyme, then rub meat with them. Clean the carrots, the leek and the shallots, and slice them into thick slices. Place the marinated meat in a casserole dish and put vegetables on top of it. Pour the broth. Put butter on top. Cover the dish with a lid and place in an oven preheated to 170°C for 2-2.5 hours (bake until the meat is soft). Cut meat into thick slices before serving.
Prepare the sauce: Finely dice a shallot and fry it on butter. Add parboiled chanterelles and fry them for a while. Next, pour cream on everything. Reduce by half and add gravy. Cook for 2-3 minutes to obtain suitable density. Season with salt and freshly ground pepper. Add freshly cooked dumplings and freshly chopped parsley leaves. Put on a plate and cover with a slice of meat.