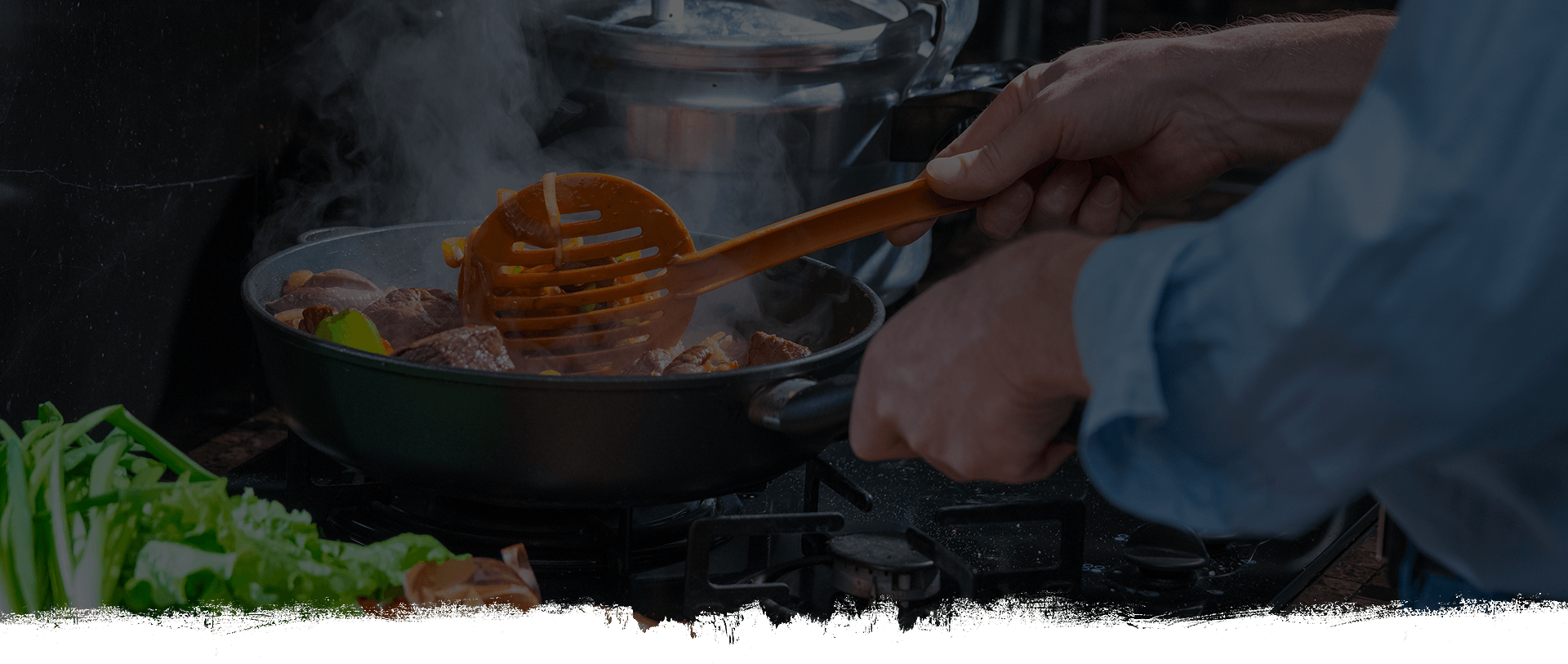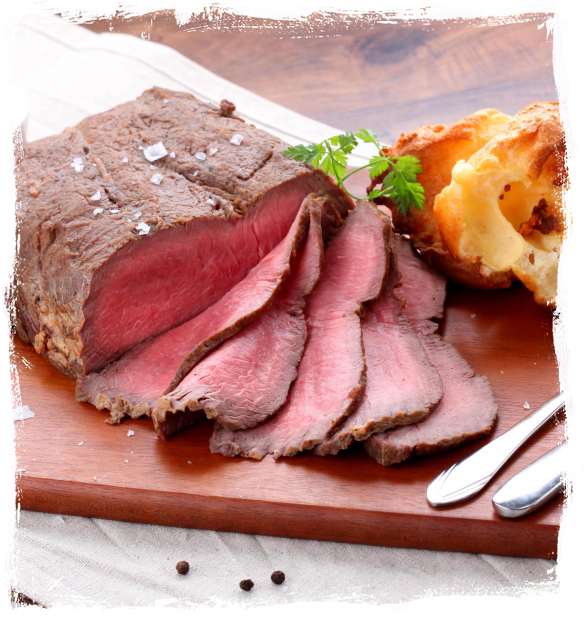 120 minutes
4-5 people
easy
Ingredients
1-1.5 kg Uczta Qulinarna striploin
3-4 sprigs thyme or rosemary
2-3 pressed cloves garlic
salt, pepper
Hollandaise sauce:
2 chicken egg yolks
250 ml warm clarified butter
200 ml white wine vinegar
50 g shallot
a couple grains black pepper
sprig tarragon
 
Preparation
Marinate the meat 1-2 days before baking in a mix of coarse grained sea salt, freshly crushed black pepper, few fresh sprigs of thyme or rosemary, and a couple of pressed cloves of garlic.
Fry the meat on both sides until golden brown, then place in an oven preheated to a temperature of 160oC and bake uncovered for 90 minutes. While baking large pieces of beef it's good to have a needle-shaped kitchen thermometer allowing control over the baking process. A well baked striploin should reach a temperature of 55-57oC on the inside.
Prepare hollandaise sauce: Peel shallot and slice into thin slices, put it in a pot, then add a couple grains of black pepper and a sprig of fresh tarragon. Pour vinegar over it and wait until it is reduced by half. Pour vinegar and egg yolks into a metal bowl. Whisk the ingredients in a water bath (place bowl over a pot with boiling water). The texture should be uniform, fluffy and smooth. Be careful not to overheat the yolks, otherwise they will congeal. Slowly add warm clarified butter, stirring continually. Season with salt and pepper to taste. The finished sauce should have the texture of loose mayonnaise. Serve as an addition to the striploin.