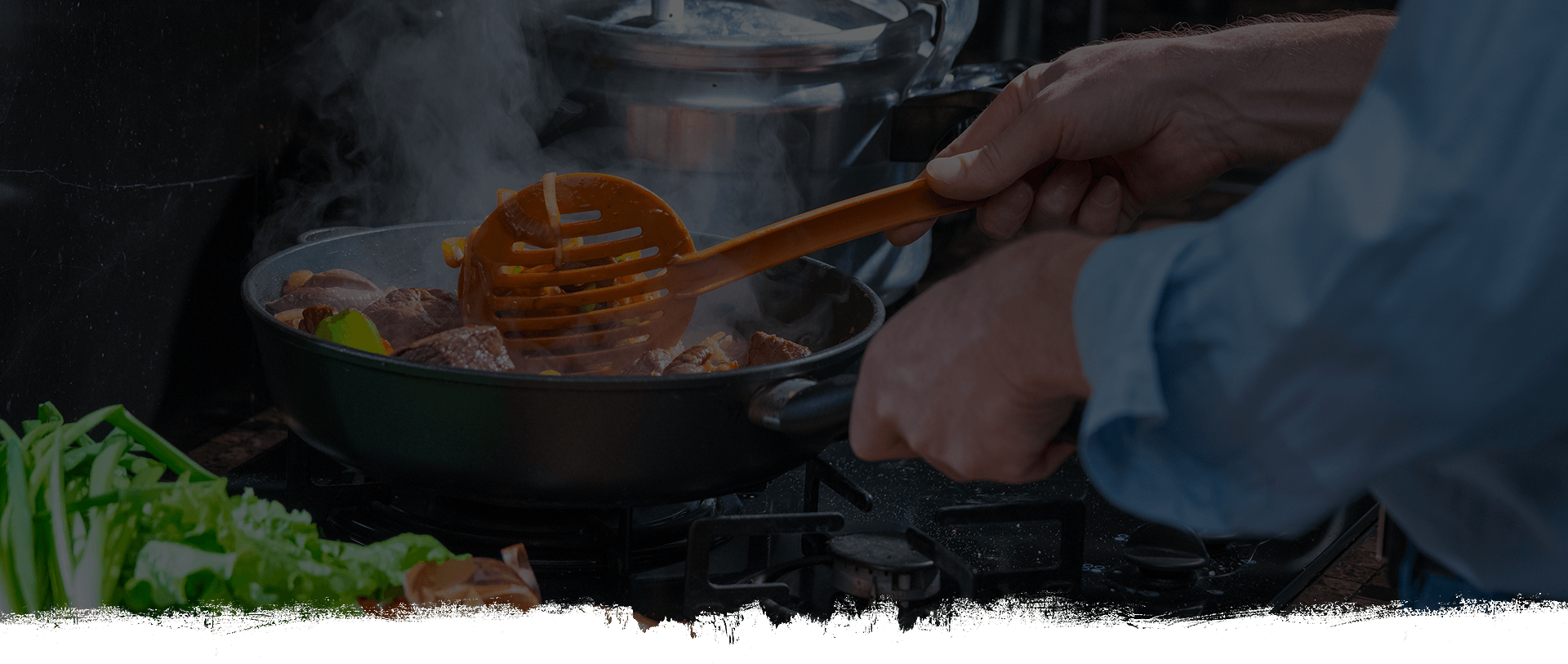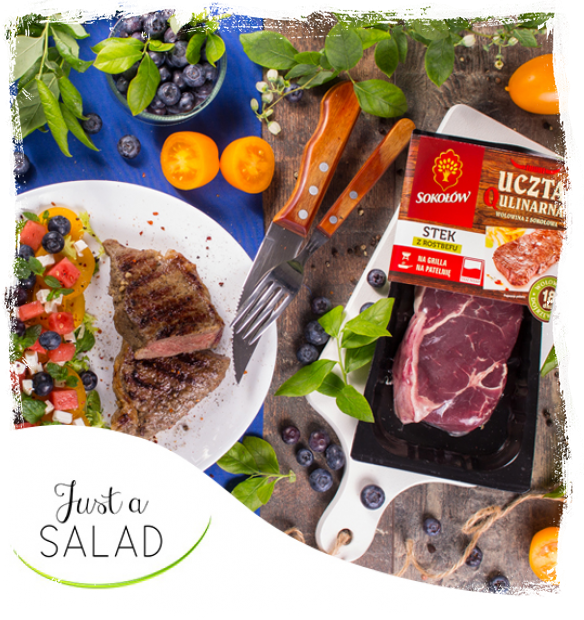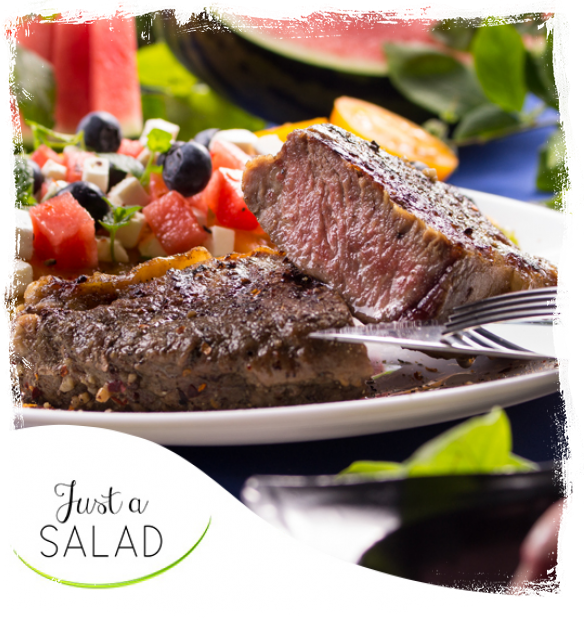 Ingredients
2 Sokołów Uczta Qulinarna roast beef steaks (approx. 300 g) 
oil for grilling
salt, freshly ground colour pepper
Salad:

1 handful lettuce mix
3 yellow tomatoes
1 slice watermelon
80 g feta cheese
2/3 cup blueberries
1 handful mint leaves
olive oil
salt, freshly ground colour pepper
 
Preparation
Cut tomatoes into half-slices. Remove the seeds from the watermelon, then cut the flesh into cubes. Cut feta cheese into cubes.
Put lettuce on a platter, then arrange the tomatoes, the watermelon and feta cubes and the blueberries on it. Pour olive oil, sprinkle with salt, colour pepper and mint leaves.
Remove the meat from the refrigerator 15 minutes before grilling. Shortly before putting the steak on the grill, rub the meat with oil and sprinkle with salt and pepper. Put the steak on a hot grill and grill it on both sides until golden brown and done to taste. When ready, remove steaks from grill and set aside for a couple of minutes to rest, then slice. Serve with salad.