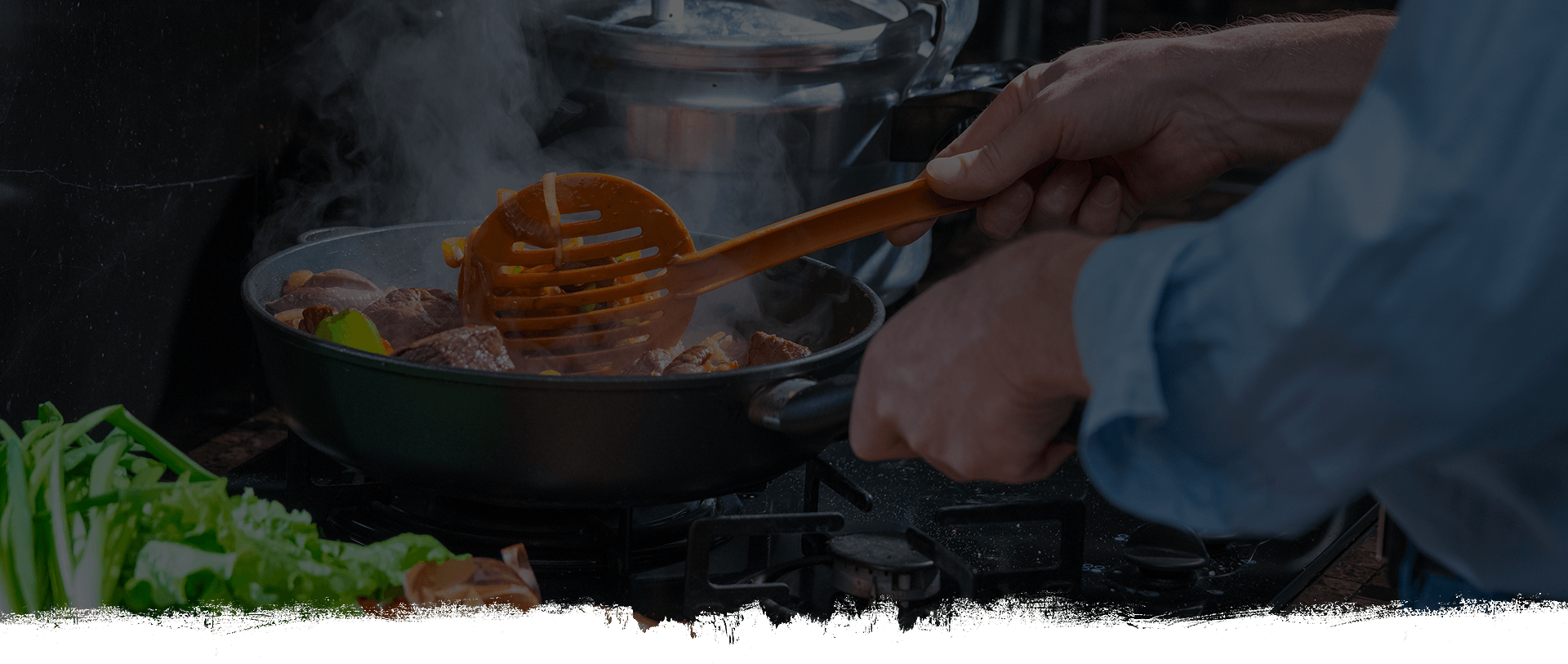 BAVETTE ROLL-UP WITH VEGETABLES AND HERBS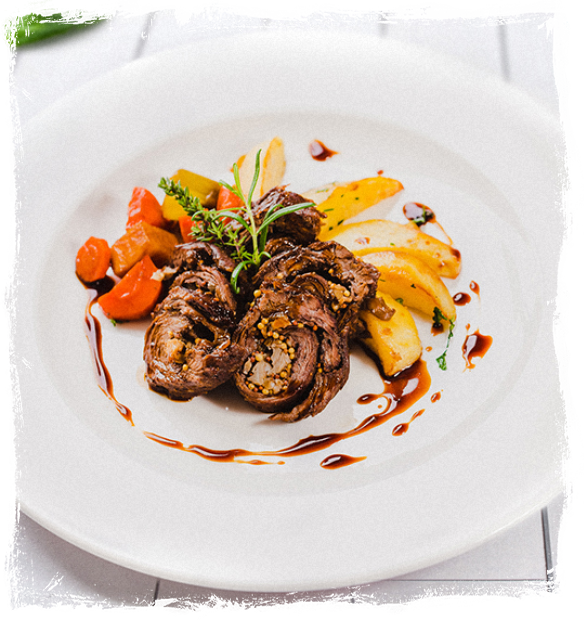 120-150 minutes
4-5 people
easy
Ingredients
1-1.5 kg Uczta Qulinarna bavette 
1 packaging Sokołów raw smoked bacon
200 g champignon or oyster mushroom 
1 bunch soup vegetables
2 cloves garlic
1 tablespoon chopped thyme or rosemary
50 g butter
fat for frying
50 g French mustard
200 ml gravy
salt, freshly ground pepper 
 
Preparation
Prepare the stuffing: fry finely chopped onions in a pan. Add sliced mushrooms and continue to fry. Add chopped garlic, thyme or rosemary. Then add butter. Season with salt and freshly ground pepper. Mix the ingredients with 2 tablespoons of mustard. 
Remove bavette from packaging, dry with paper towel and sprinkle with salt and pepper. Put stuffing on seasoned meat. Roll to form a roll-up and tie carefully with a thin thread to prevent the meat from unrolling during cooking.  
Prepare sauce: fry peeled and coarsely chopped soup vegetables in a pan. Pour gravy, add rest of mustard and season with freshly ground pepper. Cook for a couple of minutes. 
Fry rolled meat on both sides, then place in a casserole dish. Pour gravy with vegetables. Cover the dish and put in an oven preheated to 150°C. Bake for 1.5-2 hours.