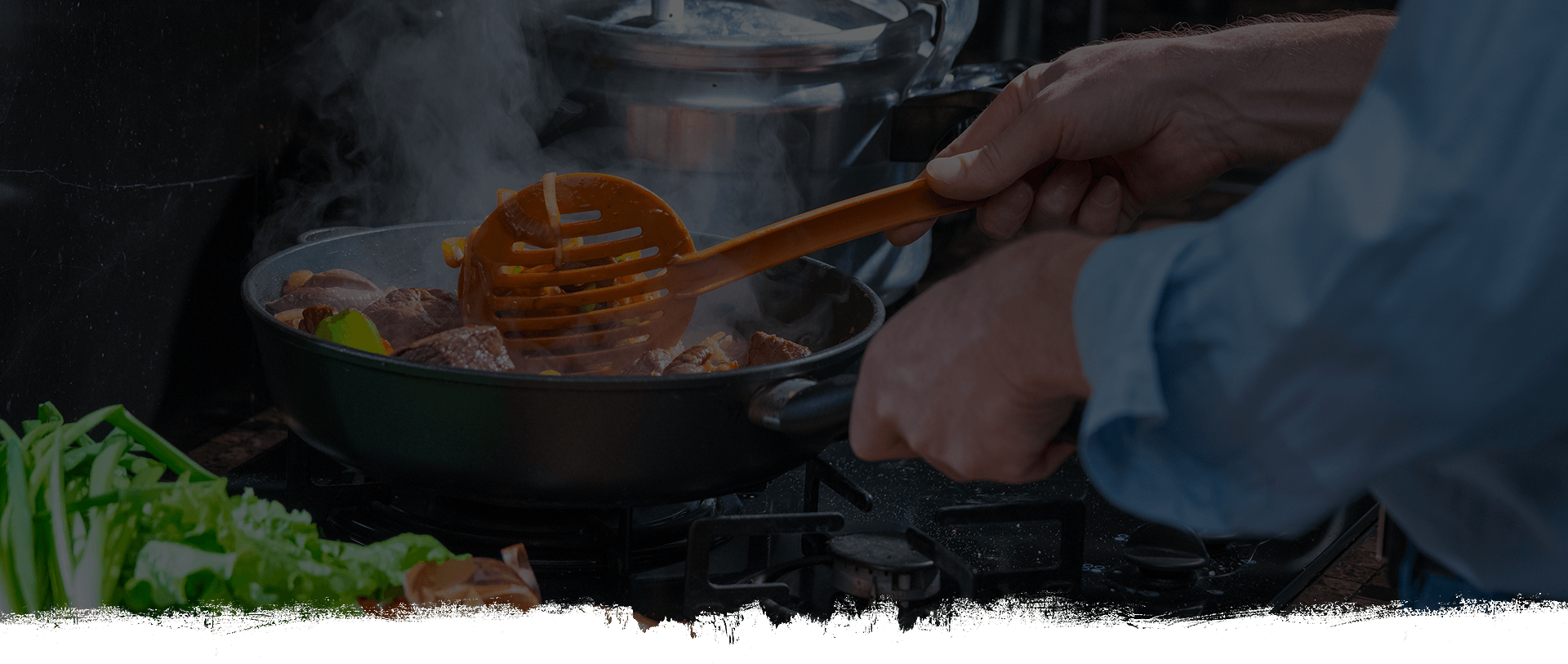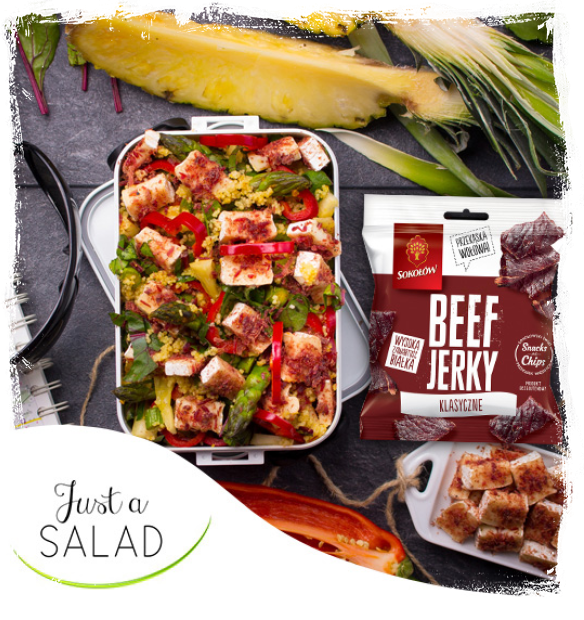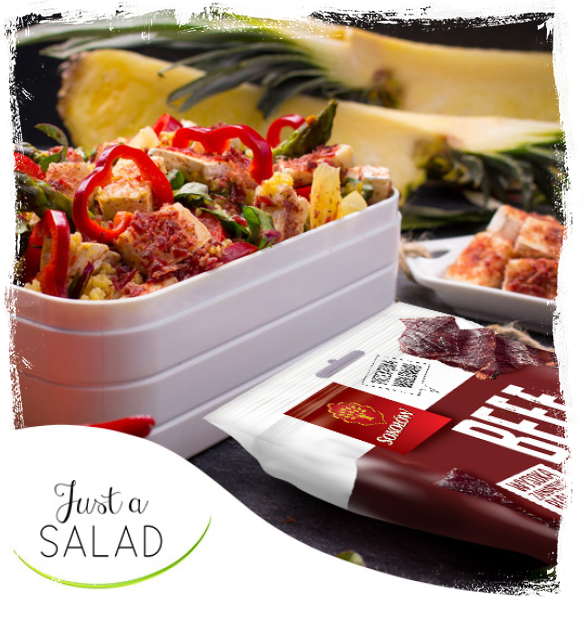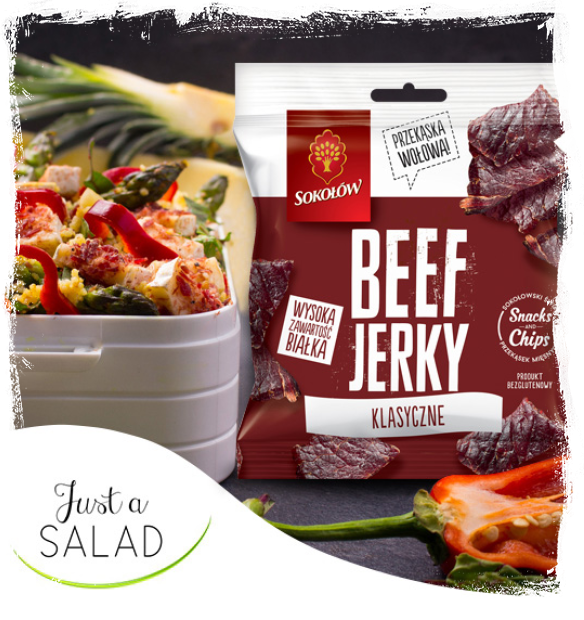 Ingredients
8-10 beet leaves
1/2 glass dry couscous
100 g Camembert cheese
1 packaging Sokołów beef jerky
1/2 bunch green asparagus (rapeseed oil, 1 tablespoon curry, salt)
1 pointed pepper
2 large slices fresh pineapple
4-5 tablespoons olive oil
salt, freshly ground pepper
 
Preparation
Put couscous in a bowl, add a sprinkle of salt, pour boiling water (water level must be 1 cm above the couscous), cover and set aside for 6 minutes until the couscous is swollen. Use fork to mix the glued-together couscous seeds.
Put beef jerky in a food processor and ground it to dust, cut the Camembert into slices and divide them into smaller fragments. Pour grounded beef jerky on a plate, then coat every Camembert piece in it - press the beef gently to the cheese.
Cut off the tips from the asparagus and remove their woody ends, then cut them into pieces about 0.5-1 cm long. Heat the oil in a pan, then put the asparagus tips on it (the tips too), add curry, a little bit of salt and fry for about 5 minutes, stirring occasionally.
Peel pineapple slices, remove the core, the cut them into small triangles. Remove the core from the pepper and slice it.
Pour couscous into a wide bowl, mix it with olive oil and season with salt and pepper. Add the pepper, pineapple, asparagus and beetroot leaves and mix thoroughly. Put the salad into lunch boxes in layers. Put cheese cubes between layers.