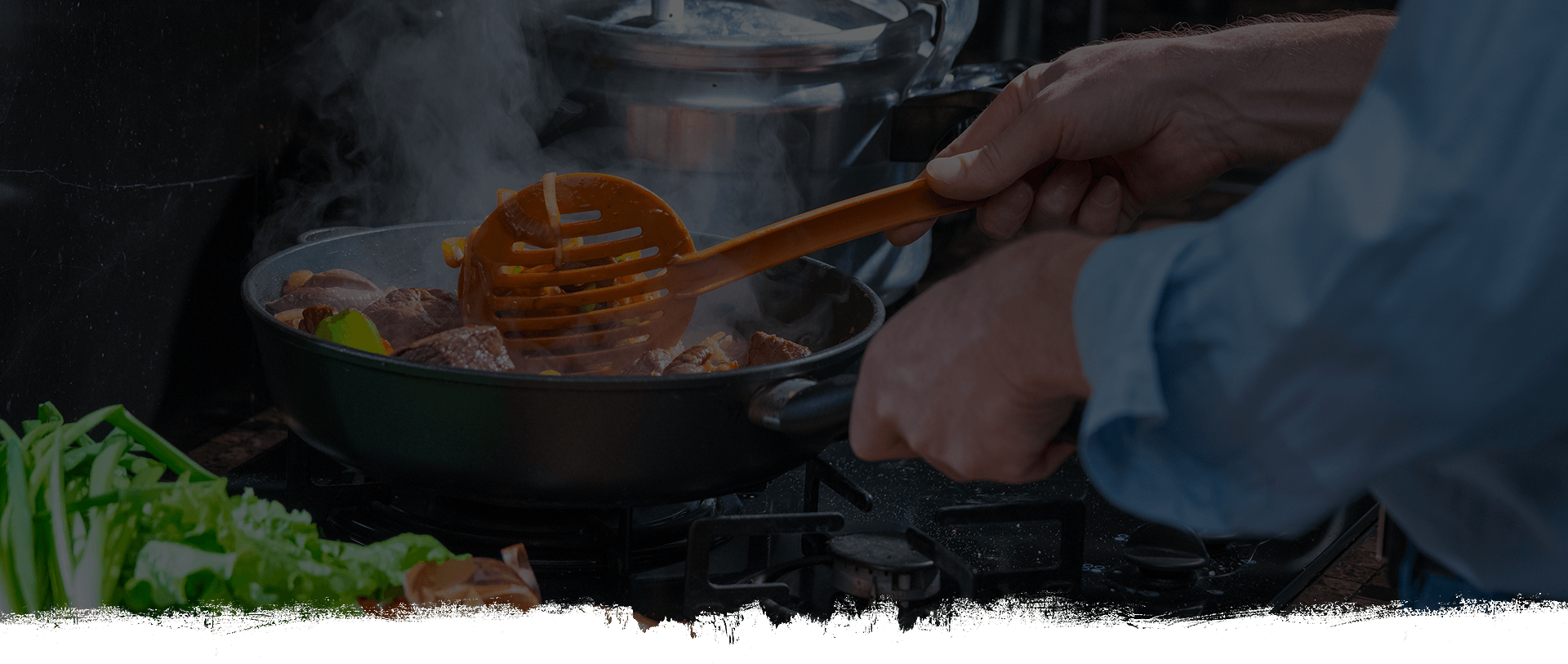 BEEF ROLLS ON MASHED POTATOES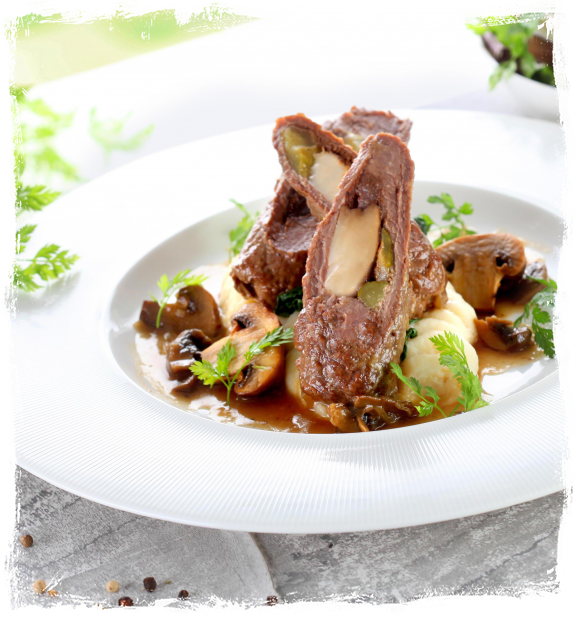 180 minutes
4-6 people
easy
Ingredients
1 kg Uczta Qulinarna beef silverside
4-5 pickled cucumbers
100-200 g smoked fatback coated in sweet pepper
1 l meat stock
100 g mushrooms
2 onions
3-4 bay leaves
5-7 grains allspice
100 g wheat flour
100 ml vegetable oil
2 sprigs fresh thyme
mustard
2 tablespoons clarified butter
salt, pepper
Purée:
1 kg peeled potatoes 
100 g butter
100 ml milk
salt 
 
Preparation
Slice meat across the fibres into slices 7-8 mm thick, and use masher to smash it until it's approx. 5 mm thick. Cut fatback into thick strips, and cucumber into quarters. Sprinkle meat with salt and pepper, rub it with a thin layer of mustard, then put a piece of cucumber and fatback on the edge and roll, forming a meat roll. The rolls can be tied with string or held together with a toothpick.Coat meat in wheat flour. Remove excess flour and fry on each side on hot vegetable oil until golden brown.
Cut onion into feathers, and mushrooms into quarters. Fry cut vegetables in clarified butter until golden brown. Put browned meat and vegetables into a flat pan, pour the meat stock, add bay leaves, allspice, thyme sprig and a few grains of pepper. Cover the pot with a lid. Simmer for 1.5-2 hours. 
After 1 hour prepare purée: Boil potatoes until soft in slightly salted water. Drain water and leave for a couple of minutes until excess water evaporates. Carefully mash potatoes, until no lumps are left. Add melted butter and warm milk. Mix thoroughly. Season with salt to taste. Serve as an addition to rolls.