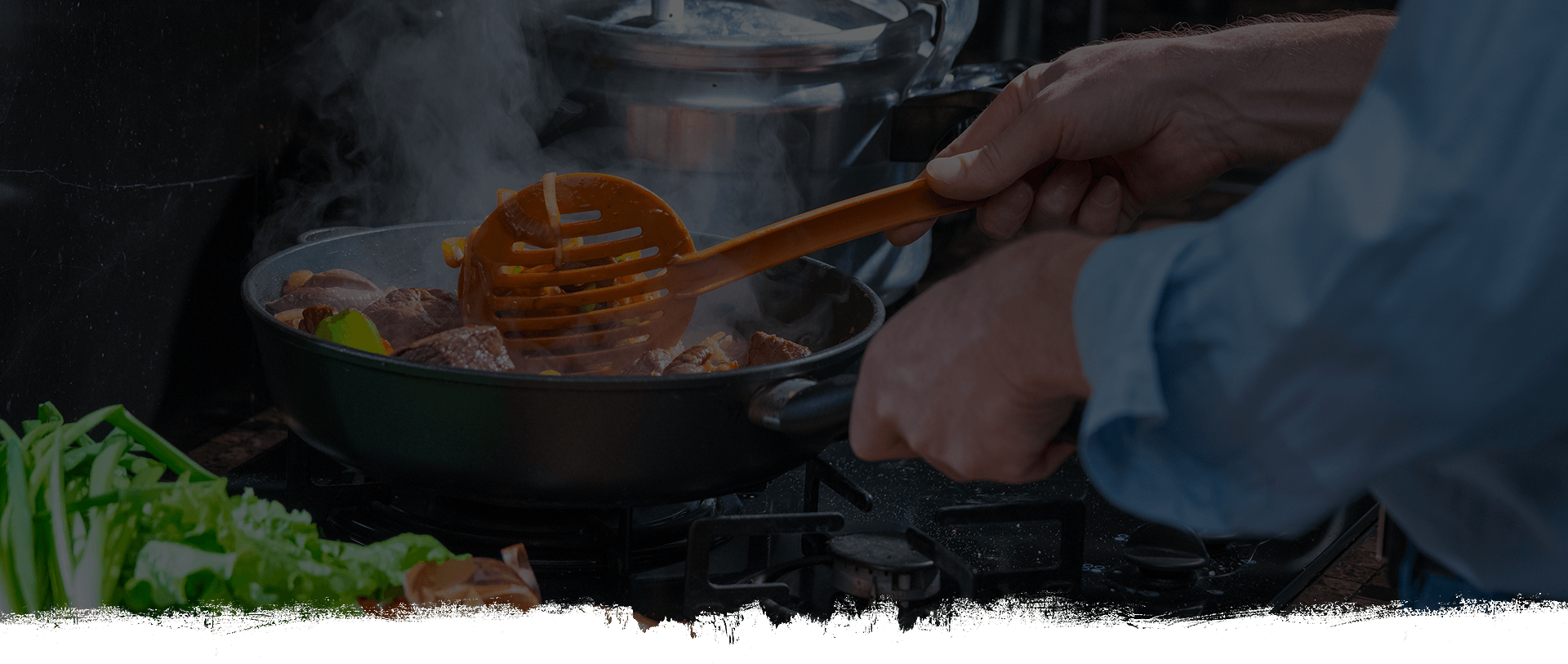 CARAMELIZED PORK LOIN WITH RED ONION JAM
180 minutes
4 people
easy
Ingredients
1 kg Sokołów pork loin 
2 litres brine (aqueous solution, 1:20 salt to water ratio)
40 g honeydew honey 
2 tablespoons maple syrup 
100 ml red dry wine
few sprigs fresh rosemary
80 g butter
vegetable oil 
3 large red onions 
4 cloves garlic 
salt 
pepper
 
Preparation
Prepare brine from 100 g of salt and 2 litres of water. Submerge pork in the brine for approximately 2 hours. After this time, dry with paper towel and cut into 200 g slices.
Heat oil in the frying pan. Put the meat on the pan and fry on both sides until brown. Add honey and fresh rosemary. Caramelise for 3-4 minutes on each side. Put loin on a baking tray and bake for 15 minutes in an oven preheated to 180°C. 
Prepare jam: cut onions into very thin slices and chop the garlic. Fry in butter, add maple syrup, salt, pepper and dry red wine. Cook over high heat until the liquid has evaporated. Finally add the cold butter. Serve jam as an addition to the loin. ​