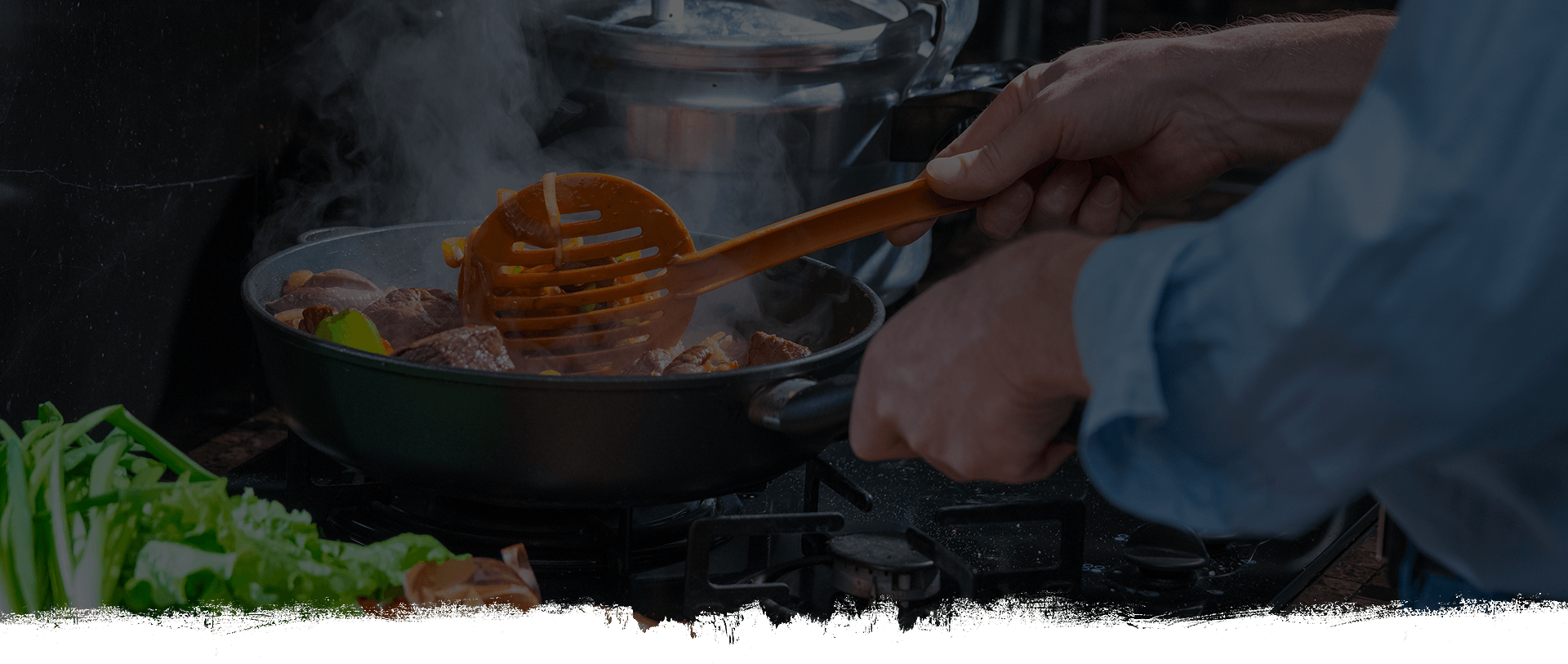 COURGETTE PASTE SANDWICH WITH GRILLED VEGETABLES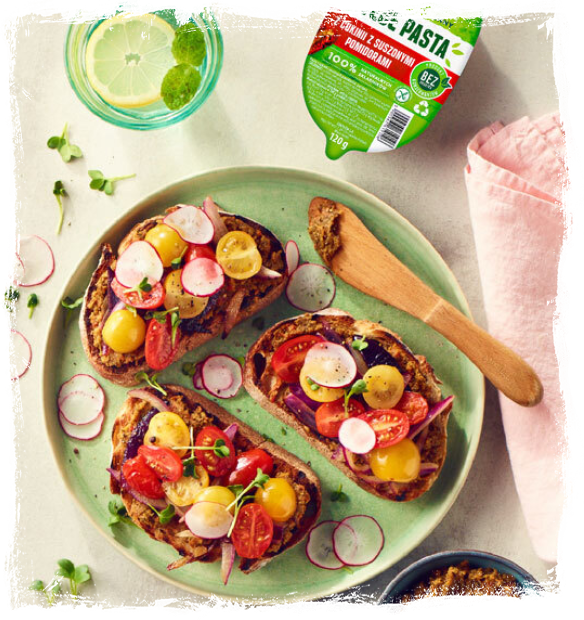 Ingredients
1 packaging Z Gruntu Dobre courgette paste with dried tomatoes
4 slices favourite bread
200 g cherry tomatoes
1 small red onion
1 clove garlic
2 sprigs thyme
favourite sprouts
olive oil
 
Preparation
Brush the bread slices with olive oil and toast on the grill. 
Fry the tomatoes briefly in a frying pan with the onion cut into quills and chopped garlic. Towards the end of frying, add the thyme leaves. 
Spread the paste on the toasted slices, then top each with a portion of tomatoes and onions, and sprinkle with sprouts.