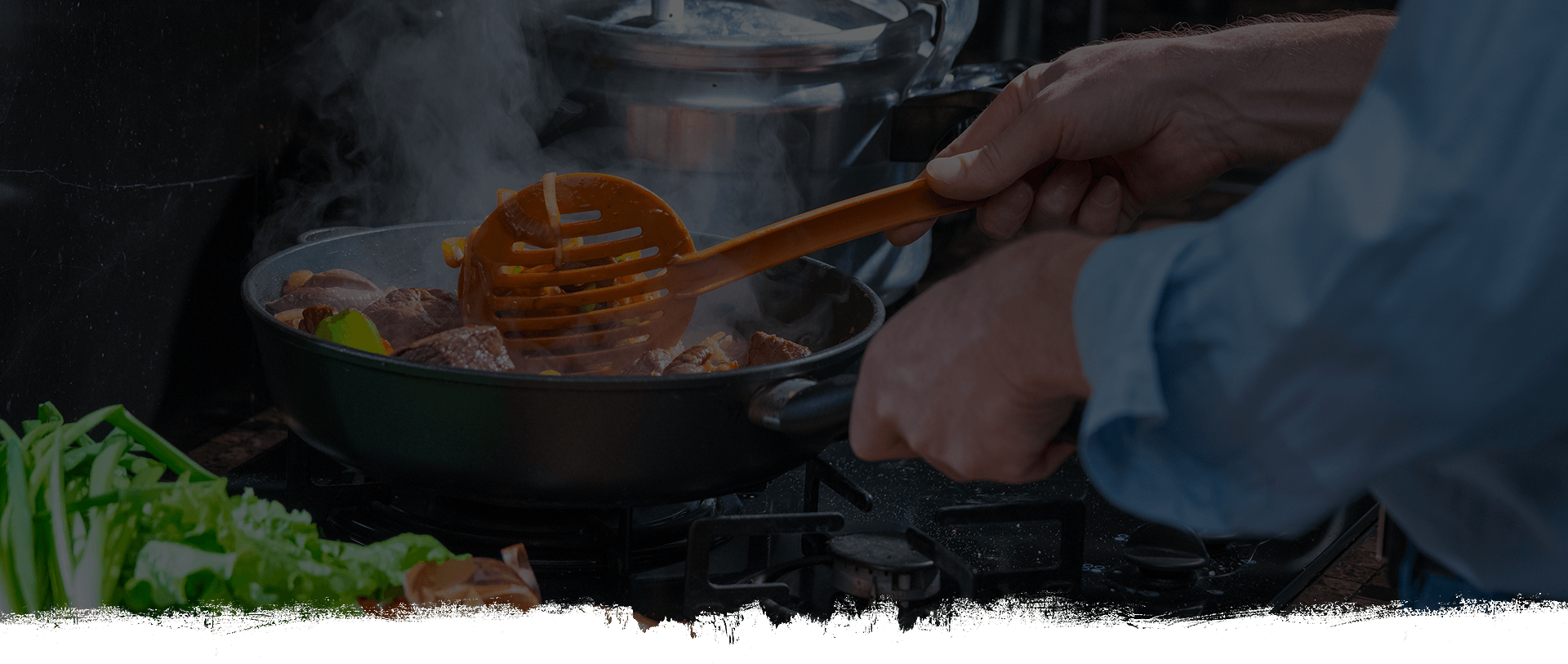 DRY PUFFS WITH PÂTÉ AND FRUIT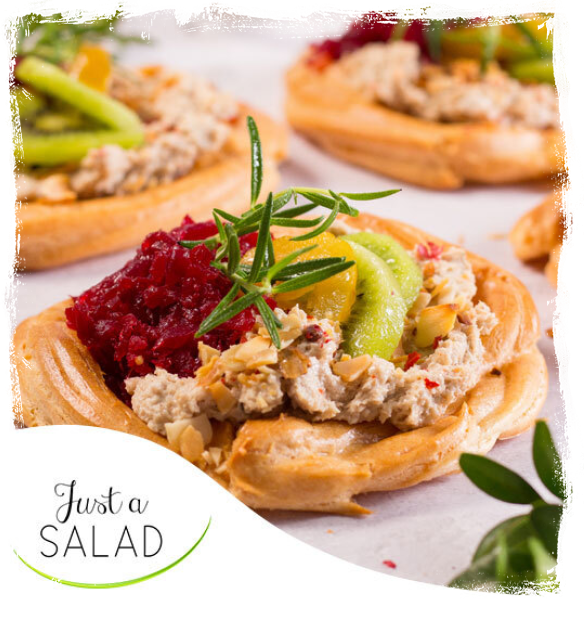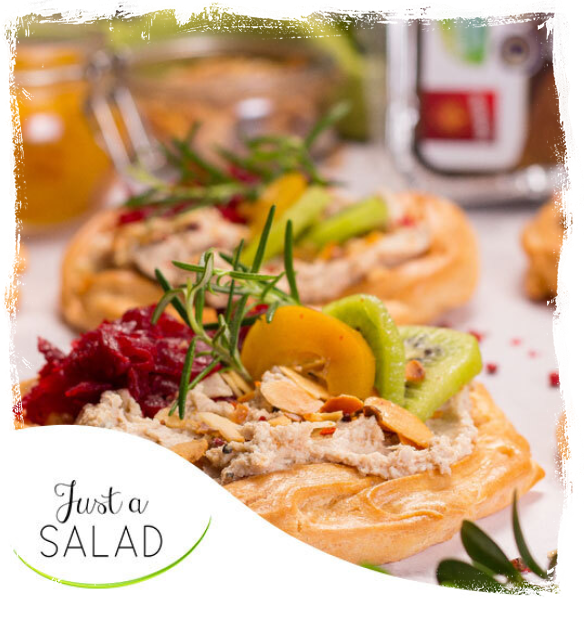 Ingredients
160 ml water
90 g butter
140 g wheat flour
3 eggs
pinch of salt
1 packaging Sokołów Naturrino baked pâté
3 tablespoons of fluffy cream cheese
salt, freshly ground colourful pepper
6 tablespoons boiled grated beets
1 kiwi
6 slices of quince from syrup
2 tablespoons roasted almond flakes
rosemary leaves for decoration
 
Preparation
In a saucepan, boil water with butter and salt. Add flour and keep on the heat for about 3 minutes, stirring vigorously with a spoon the whole time. When the dough becomes glassy and comes away from the sides of the pot, set it aside to cool. Next, add one egg at a time, each time mixing the dough until the ingredients are combined. Transfer the finished dough into a pastry bag. On a baking tray lined with baking paper, press out nests about 7-8 cm in diameter, keep fairly large gaps. The dough can also be applied with a spoon. Bake the in an oven preheated to 190°C (top and bottom heater) for about 20- 25 minutes.
Mash the pate with a fork together with the cheese. Season with salt and pepper. Peel the kiwi and cut it into pieces. Dry the quince fruits. Squeeze the beets well.
Cover half the surface of the cooled nests with pate paste, the other half with beets. Sprinkle the paste with almond flakes, arrange the kiwi, quince, and garnish with rosemary.