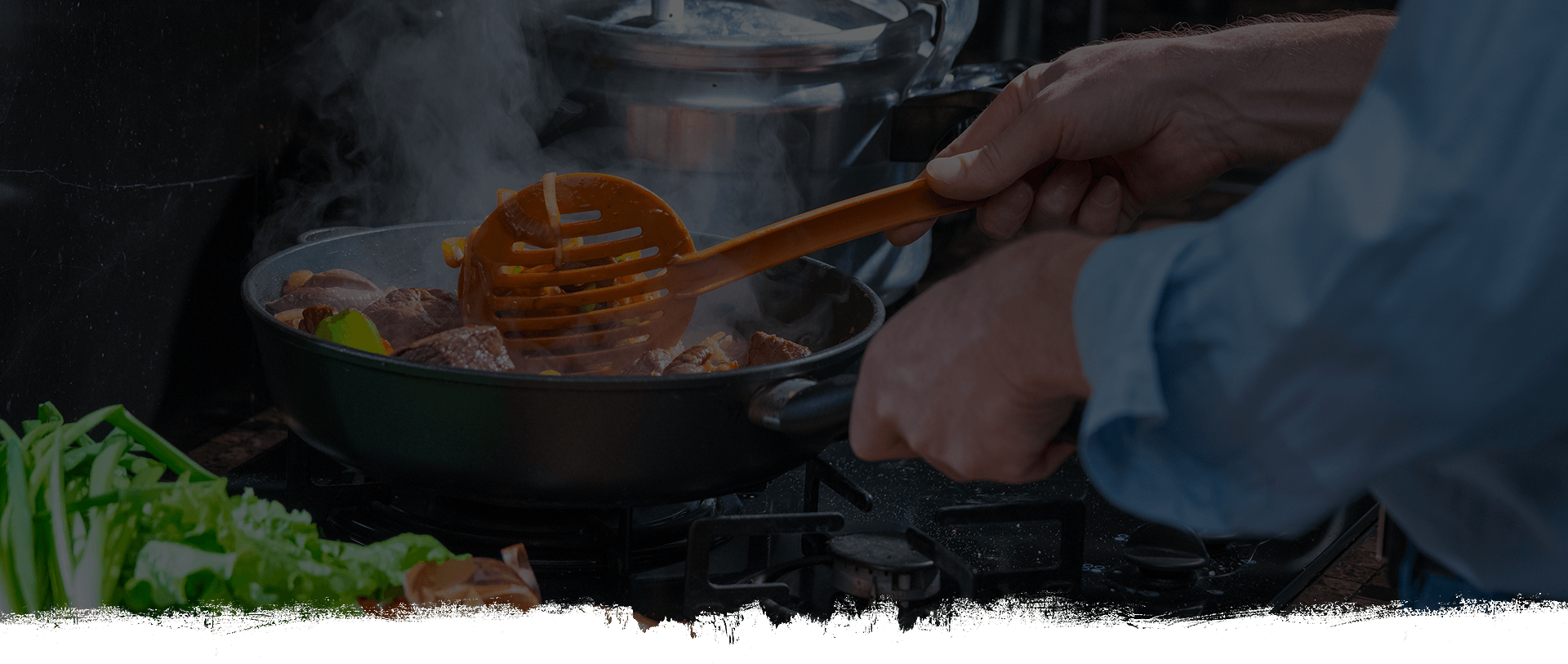 ENTRECOTE STEAK WITH GRILLED VEGETABLES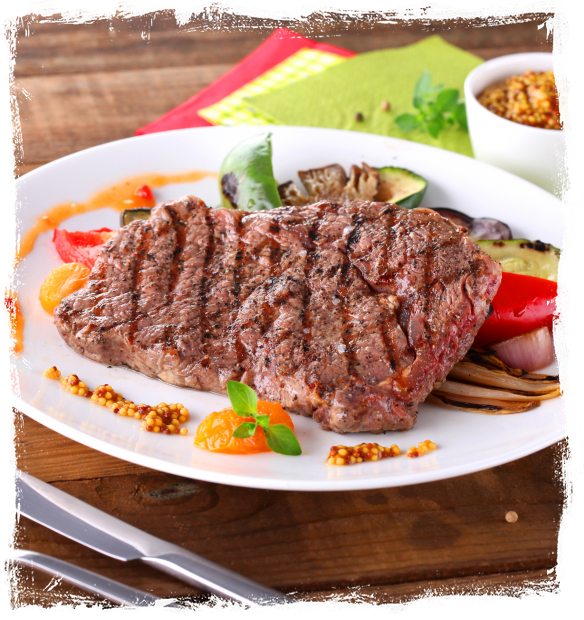 60 minutes
4-6 people
easy
Ingredients
1-1.5 kg Uczta Qulinarna entrecote
salt, pepper
50 g clarified butter
Grilled vegetables:
3 bell peppers (one piece of each colour)
1 chicory
1 eggplant
1 large red onion
100 g mushrooms
1 courgette
Red onion salsa:
olive pomace oil
1 red onion
light soy sauce
balsamic vinegar
honey
salt, pepper
 
Preparation
Cut the entrecote into slices 1.5-2 cm thick and dry with a paper towel. Sprinkle both sides of meat with salt and pepper and fry with clarified butter in a very hot pan or on a grill, until golden brown. In the meantime, pre-heat the oven to 180oC. Move fried steaks to the oven and bake them for 5-7 minutes (you will get medium steaks with a pink cross-section). After removing from the oven, let the meat rest for a couple of minutes (allowing the inside and the outside temperature of the meat to even).
Prepare the salsa: Dice red onion into small cubes. Add a little bit of soy sauce, honey, balsamic vinegar and olive oil. Mix thoroughly and season with salt and pepper to taste.
Prepare grilled vegetables: Wash and slice the peppers, chicory, eggplant, red onion, mushrooms and courgette, then mix them with red onion salsa and olive oil. Sprinkle the ingredients with salt and pepper and set aside for 10 minutes. Then put the vegetables on a hot grill and grill them until soft.