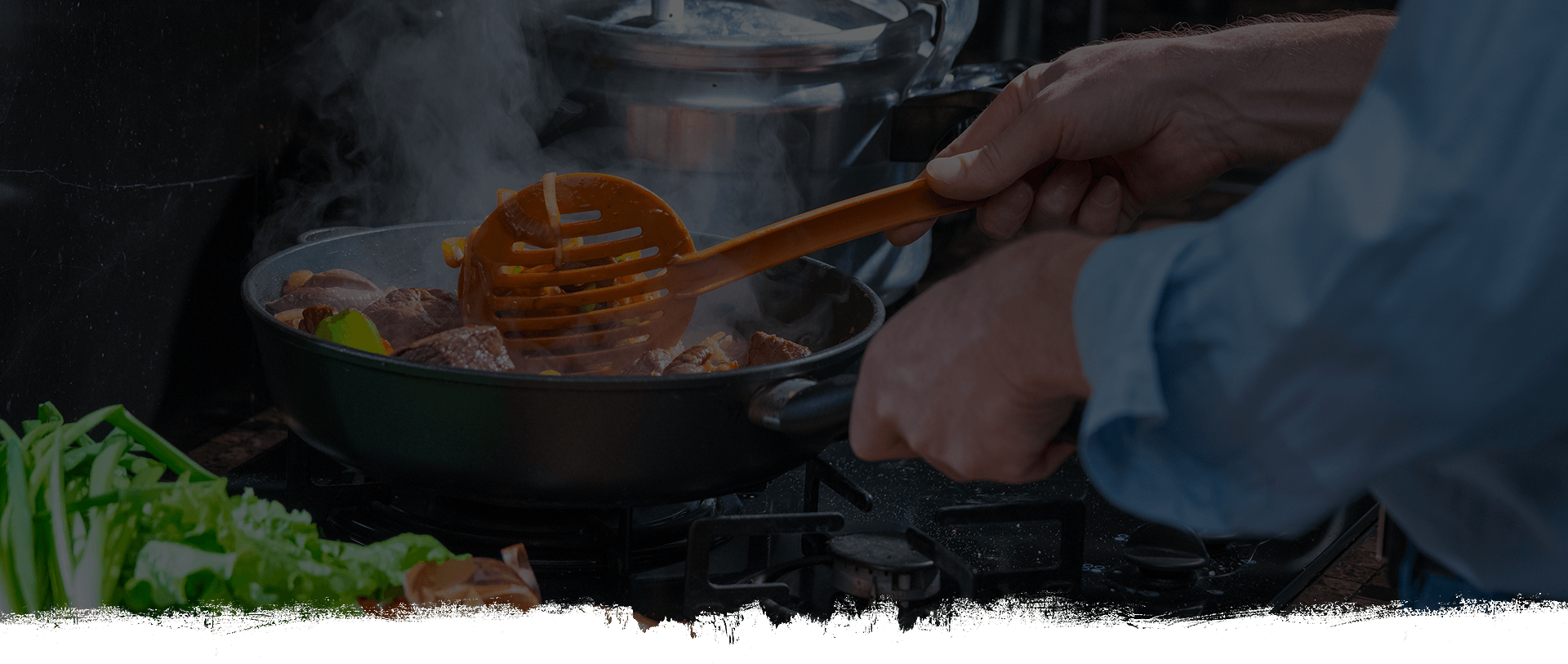 FRIED ENTRECÔTE WITH GARLIC POTATOES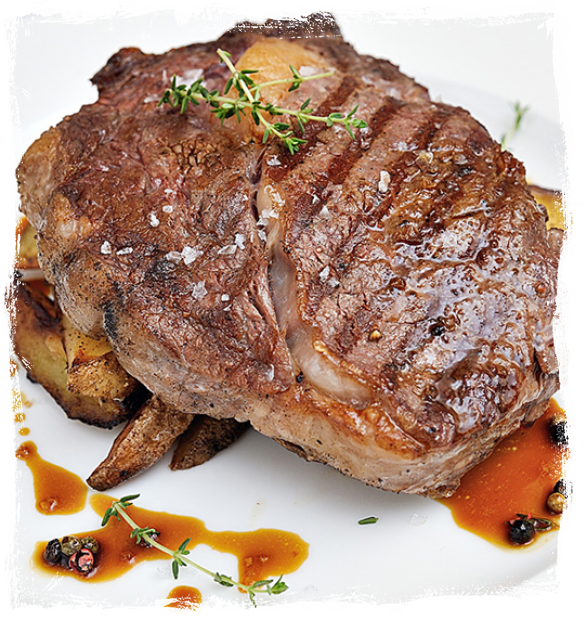 Ingredients
4 Uczta Qulinarna beef entrecôte steaks
1 kg potatoes
2-3 cloves garlic
3-4 tablespoons clarified butter
salt, pepper
few sprigs thyme
herbs for decoration
 
Preparation
Cut the potatoes and fry them in half of the butter until golden. Add few thyme sprigs and garlic crushed in a garlic press. Put the whole on a baking tray and place in a well-heated oven. Bake until tender. 
Clean the steaks, sprinkle with salt and freshly ground pepper and fry in a hot frying pan with a small amount of butter. Then, set the meat aside to rest. When preparing steaks, use the Stek Timer Sokołów app. 
Put the potatoes and the steaks on plates. Before serving, garnish with herbs. To complement the taste of the dish with a spring salad, prepared with rocket, tomatoes, cucumbers, onions and vinaigrette sauce.