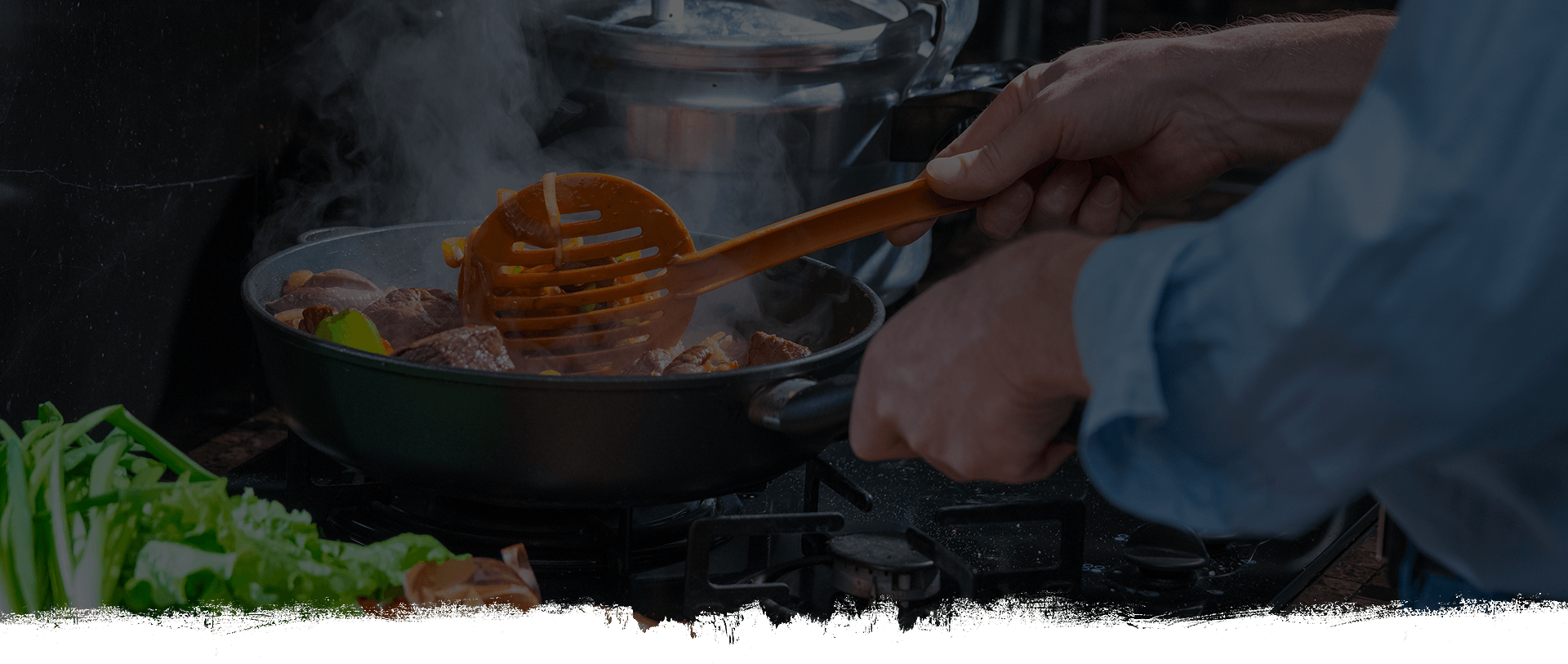 GRILLED PORK CHOP WITH SPICY CARROTS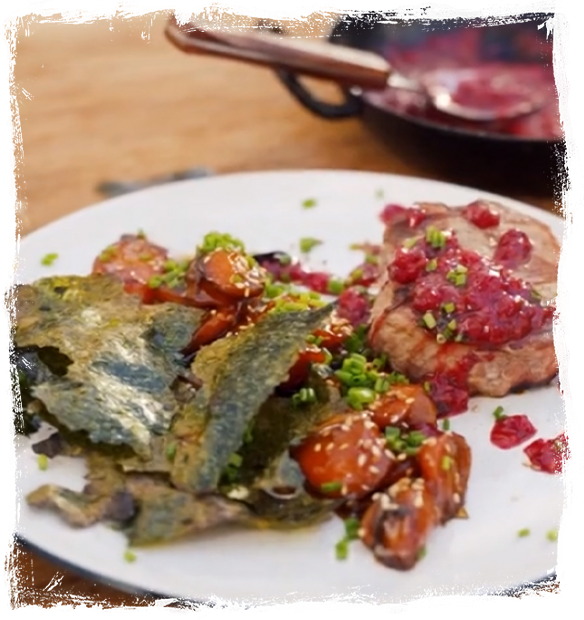 Ingredients
500 g Sokołów pork loin
1 bunch carrots
piece of ginger (6-8 cm)
2 cloves garlic
2 tablespoons sugar
400 ml multivitamin juice 
1 tablespoon wasabi (Japanese horseradish)
oil
salt, pepper
sesame
Chutney:

200 g raspberries
piece of ginger (6-8 cm)
1/2 red onion
oil
1 tablespoon soy sauce
1 tablespoon mirin (Japanese wine)
 
Extras:

nori (sea algae leaves)
chives
 
Preparation
Heat the wok. Peel the carrots, cut them into thick slices and fry in oil. Add the ginger cut into strips. After a while, add the chopped garlic. Move the vegetables to caramelize the sugar on the side of the wok. Pour in the multivitamin juice and heat for 15-20 minutes until the carrots are cooked and the sauce is thick. Mix with wasabi. Season with salt and pepper. 
Coarsely chop the raspberries. Chop the onion and ginger, then fry in a frying pan. Add raspberries and heat for a while until they start to fall apart. Season whole with soy sauce and mirin. 
Cut the loin into thick chops, then grease them with oil and sprinkle with salt and pepper. Grill for 1-2 minutes on both sides at high temperature, then transfer to a low temperature zone and bake there until they are in 68°C on the inside. Set the meat aside to rest. Grill the nori for 10 seconds until chips are formed. 
Put the spicy carrots on plates and sprinkle with sesame seeds. Add the grilled loin, raspberry chutney, and nori chips. Decorate the dish with chopped chives.