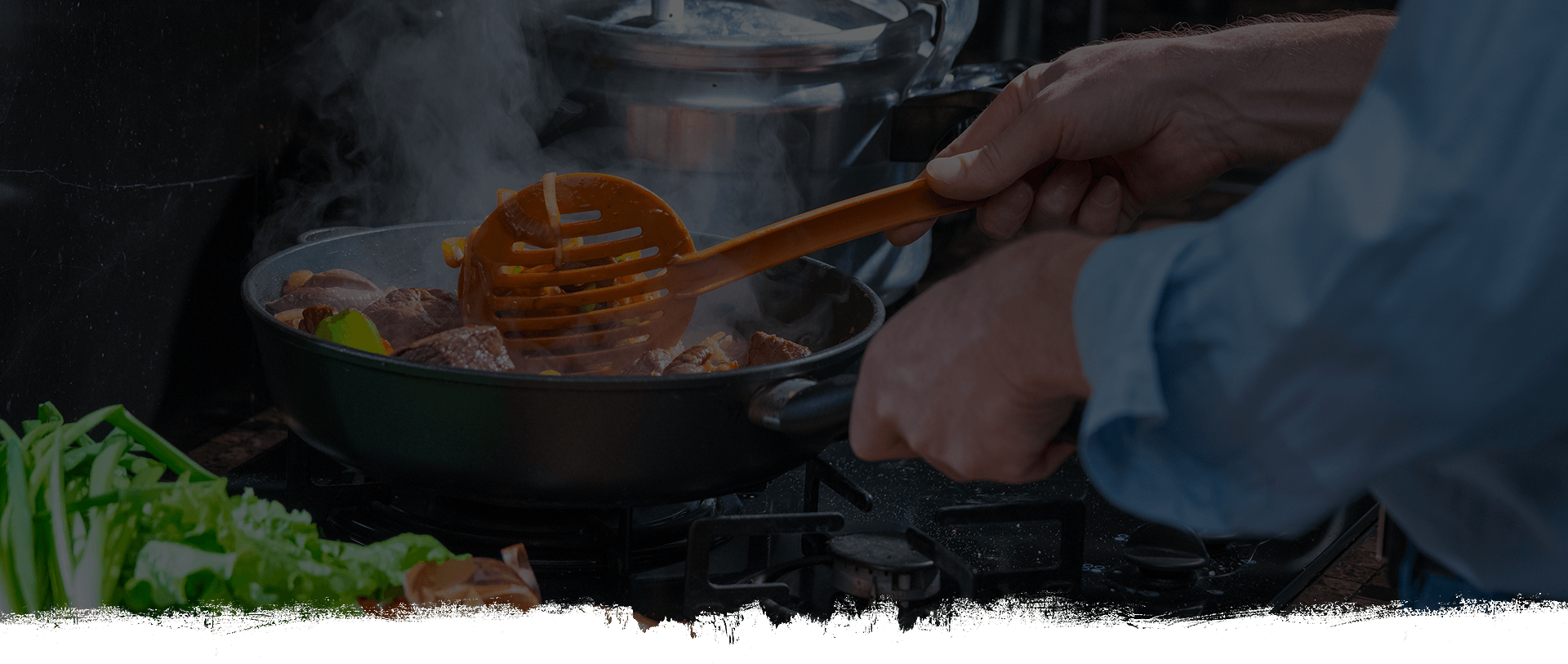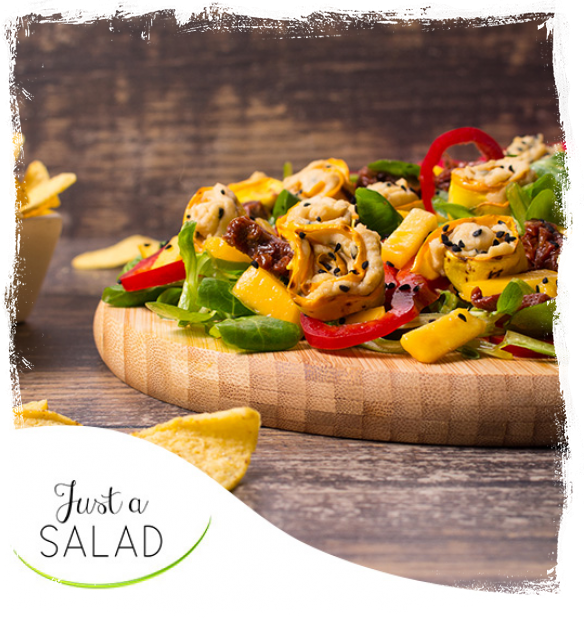 20 minutes
2 persons
easy
Ingredients
Salad:

2 handfuls corn salad
1 packaging "Z Gruntu Dobre" premium hummus with nigella
1 yellow courgette
8 dried tomatoes
1 pointed pepper
1/2 mango fruit
1 teaspoon nigella
salt
rapeseed oil
Dressing:

4-5 tablespoons rapeseed oil
1 clove garlic
1 teaspoon honey
1 tablespoon white wine vinegar 
salt, freshly ground pepper
 
Preparation
Crush garlic in a press then mix with the remaining dressing ingredients until homogeneous. Cut the courgette (using a sharp knife or vegetable peeler) lengthways into thin slices. Then brush them with a little oil and sprinkle with a little salt. Fry on a grill pan until the brown strips appear. Place the grilled slices on a paper towel-covered board and set aside to cool. 
Spread the courgette slices with hummus and cumin and roll them up (depending on the width of the roll, you can divide it in half - be sure to use a very sharp knife). Cut tomatoes into strips. Peel the mango. Chop the flesh into bars or cubes. Remove the core form the pepper and cut it into slices. 
On a platter, alternate between the lamb's lettuce, courgette rolls with hummus, peppers, sun-dried tomatoes and mango. Pour dressing and sprinkle with nigella.