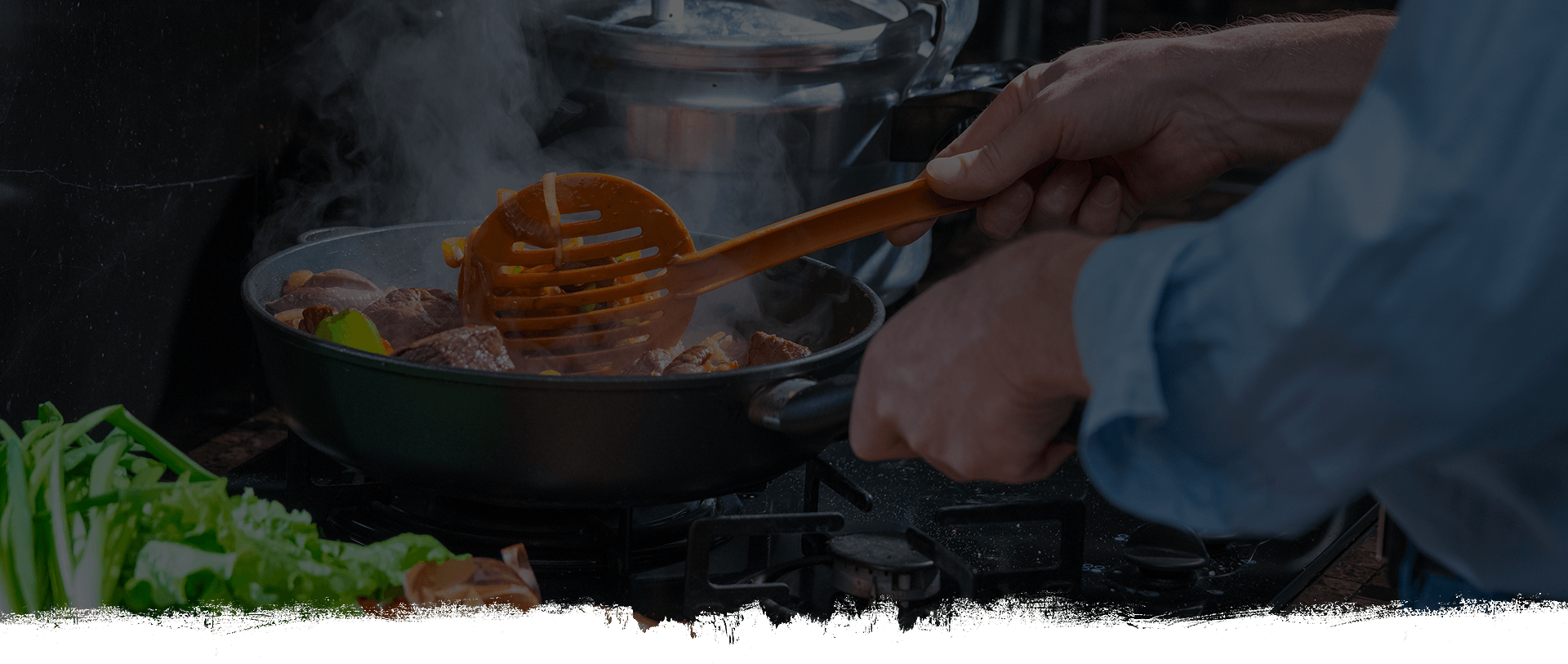 INGENIOUS SALAD WITH MEAT CHIPS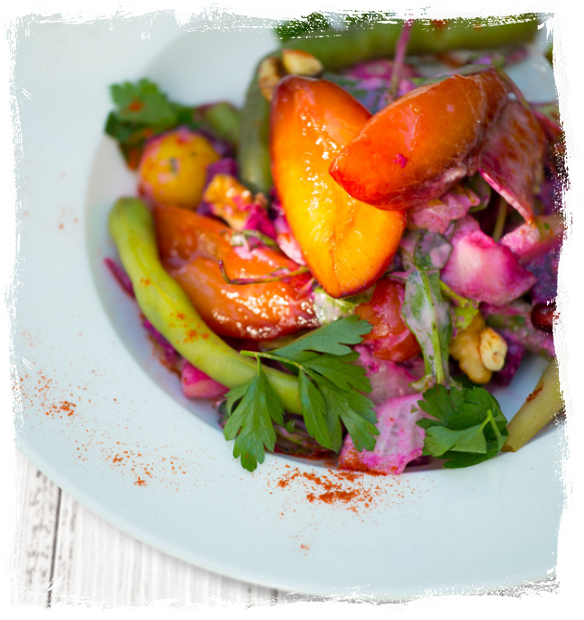 Ingredients
1 packaging Sokołów pork chips
3-4 nectarines or plums
1 tablespoon butter
pinch of cinnamon
1 tablespoon cane sugar
handful green beans
2 tablespoons pomegranate seeds
a couple of walnuts
1/2 packaging lettuce mix
2 baked beets
juice from 1/2 lemon
1 cup yoghurt
handful parsley leaves
few drops olive oil
1/2 tablespoon powdered sugar 
salt, pepper
 
Preparation
Cut plums or nectarines in half (larger fruits can be cut into smaller pieces), remove the seeds and fry in butter. Add cane sugar and cinnamon and fry for a moment. 
Cook green beans until al dente. Dice baked beets and put into a large bowl. Add salad mix, pomegranate seeds, chopped walnuts, pork chips, parsley, caramelised fruits and green beans. Mix.
In a separate bowl, mix yoghurt, olive oil, powdered sugar and lemon juice. Season the dressing with salt and pepper and pour over the salad.