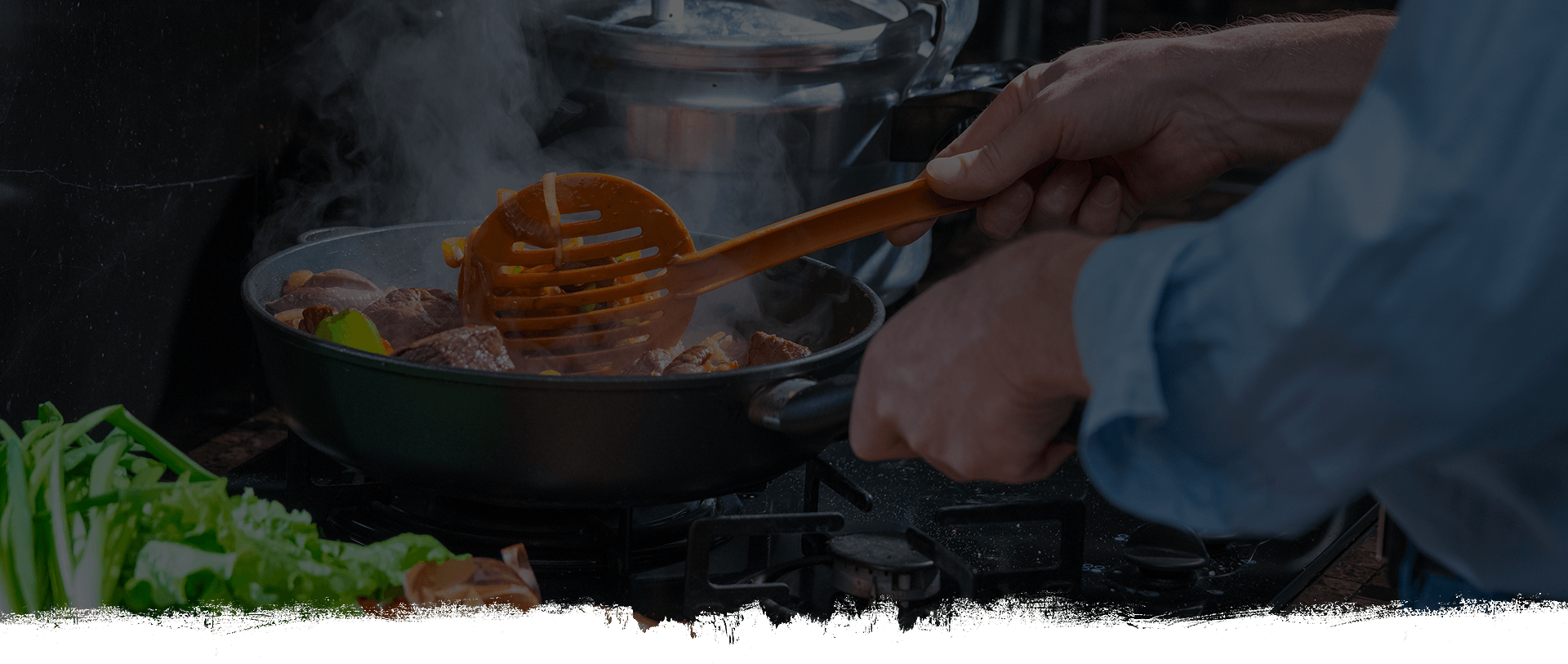 MINI CHEESECAKES WITH HAM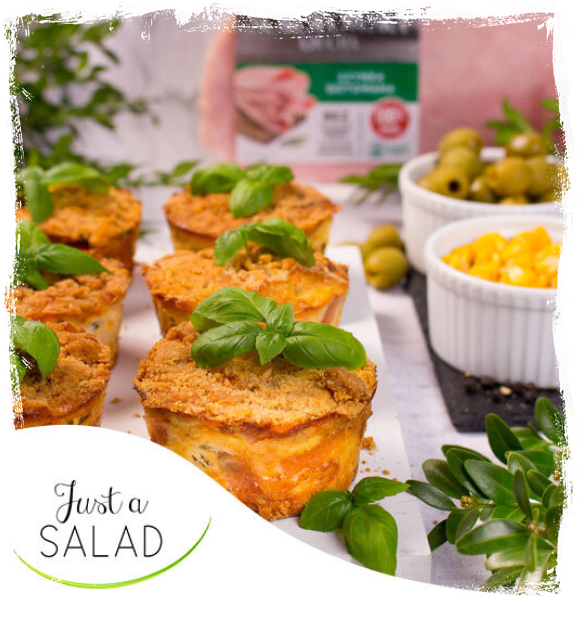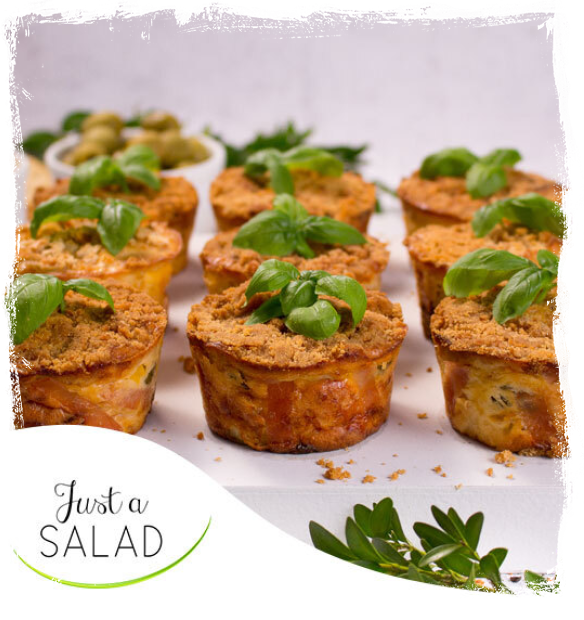 Ingredients
200 g salted crackers
100 g melted butter
1 and 1/4 cup cream cheese
4 eggs
1 tablespoon potato flour
1 handful grated cheese
1 packaging Sokołów Sokołowska Krucha ham
1 pinch salt, freshly ground pepper
1 handful basil leaves
20 green olives
9 dried tomatoes in oil
2/3 cup canned corn
basil leaves for decoration
 
Preparation
Grind the crackers into sand, add the melted butter and mix thoroughly.
Mix the cheese with the eggs and flour briefly until the ingredients are combined. Season with salt and pepper.
Finely chop the basil.
Cut the ham and tomatoes into strips and the olives into slices. Put all the ingredients in a bowl, pour over the cheese mixture and mix thoroughly.
Grease a muffin form (preferably a silicone one), then pour the mixture into it, leaving about 1cm of space, which should be filled with the prepared cracker crumble.
Bake the cheesecakes in an oven at 180°C (top and bottom heater) for about 50 minutes. Remove from the form and serve hot or when cooled and garnish with basil leaves.