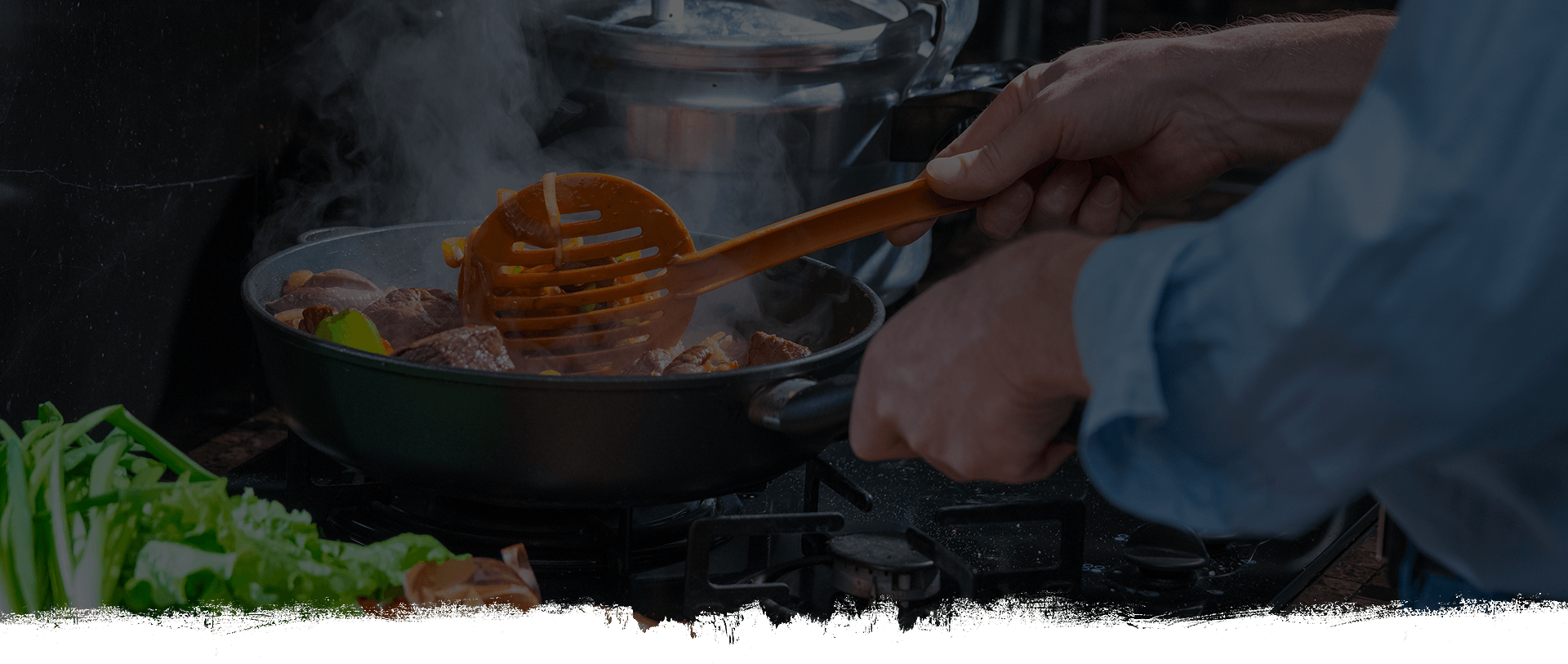 PANCAKES WITH WIENERS, YELLOW CHEESE AND HOT SALSA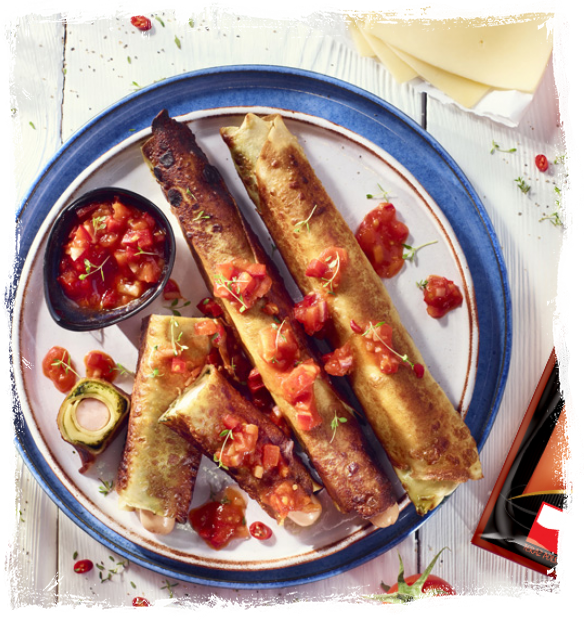 60 minutes
4 people
medium
Ingredients
Pancake batter:

2 eggs
1 cup wheat flour
1.5 cup milk
pinch of salt
frying oil
Stuffing:

10 Sokołów ham wieners
20 slices favourite yellow cheese
1 jar of pesto
2 tomatoes 
1 red pepper
1 small chilli pepper
4 tablespoons tomato passata
pinch thyme
salt and pepper 
 
Preparation
Put flour in the bowl. Add eggs, milk and salt. Mix until smooth (if the batter is too thick, add more milk). Adding 2 tablespoons of oil will prevent sticking to the pan. Fry pancakes on a well-preheated pan, preferably Teflon. 
Dice tomatoes and red pepper and put into a bowl. Add finely chopped chilli pepper, tomato passata and chopped thyme. Mix the ingredients, season to taste with salt and pepper and put into the refrigerator.
Spread pesto onto all the pancakes. Put 2 slices of yellow cheese and a wiener on each pancake. Roll pancakes to create rolls and fry on a preheated pan until golden and the cheese melts. Serve hot with salsa.​