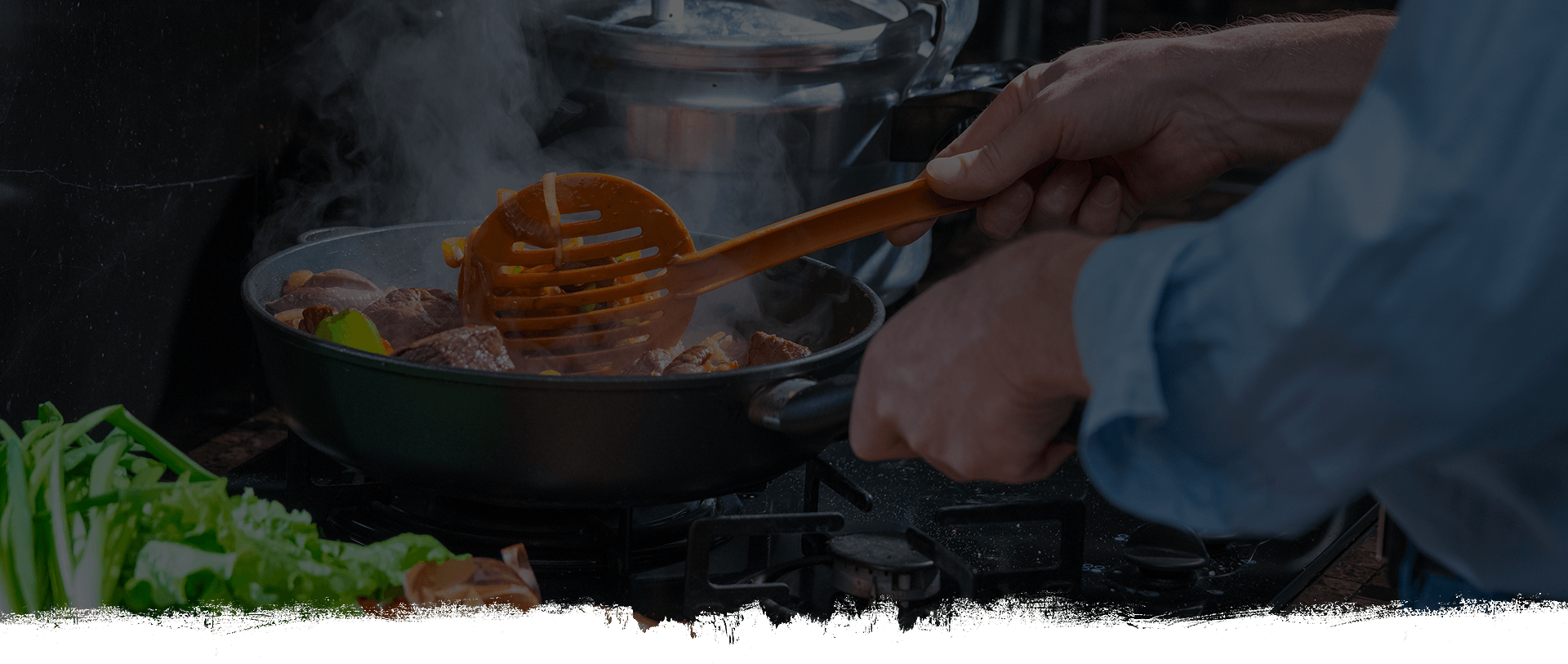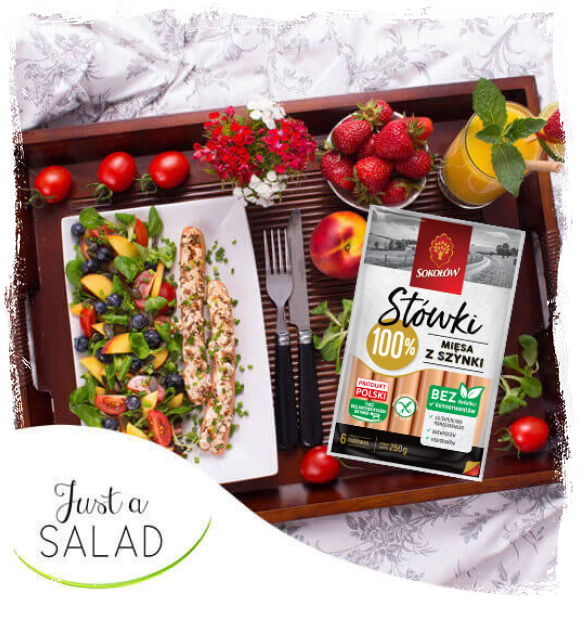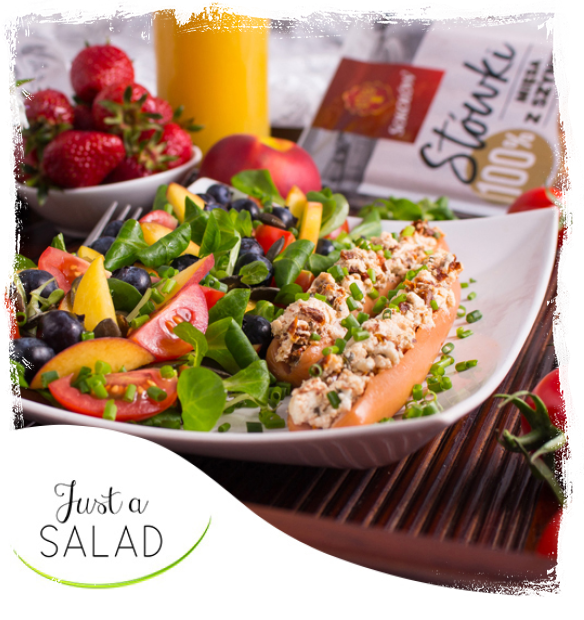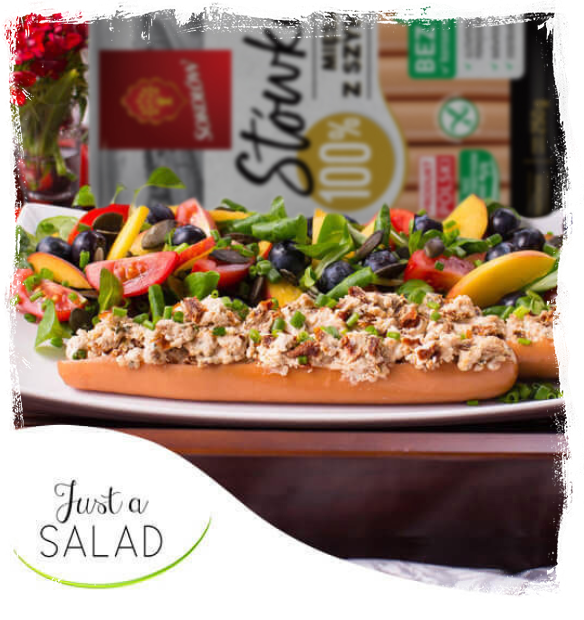 Ingredients
1 packaging Sokołów Stówki wieners
8 dried tomatoes in oil
100 g goat curd cheese 
Salad:

1 handful corn salad
18 cherry tomatoes
2 nectarines
1 cup blueberries
1 bunch thin chive stalks
3 tablespoons pumpkin seeds
Dressing:

4 tablespoons grapeseed oil
1 level teaspoon honey
1 flat tablespoon honey mustard
1 tablespoon white wine vinegar 
1 teaspoon lemon juice
salt, freshly ground pepper
 
Preparation
Put all ingredients in a shaker or a jar. Cover the vessel and shake vigorously until a creamy sauce is formed.
Remove dried tomatoes from the brine, dry them using a paper towel and chop finely. Use a fork to crush the goat cheese, then mix it with the chopped tomatoes. Make 2 incisions across each wiener (about 2 mm apart). Cut out triangular pieces (make sure not to cut the wieners all the way). Put the stuffing into the incision and place the wieners on a baking tray lined with baking paper. Bake in an oven pre-heated to 180°C for 12 minutes (using top and bottom heaters).
Fry pumpkin seeds on a dry pan. Cut nectarines into half moons and the tomatoes into quarters. Finely chop the chives.
Put the corn salad, nectarines, blueberries, pumpkin seeds and chives alternately on a platter. Pour the dressing and serve with baked wieners.