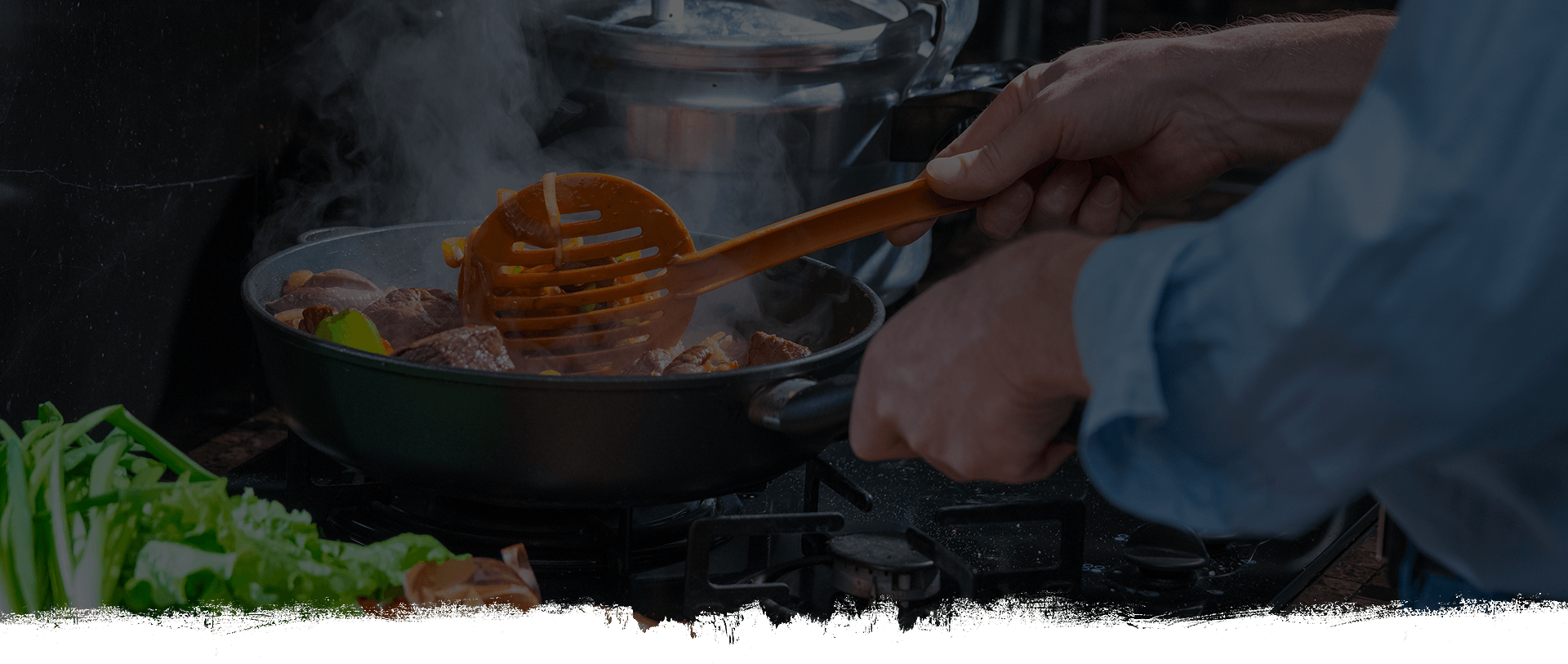 PICKLED VEGETABLES AND GRATED BEEF JERKY SALAD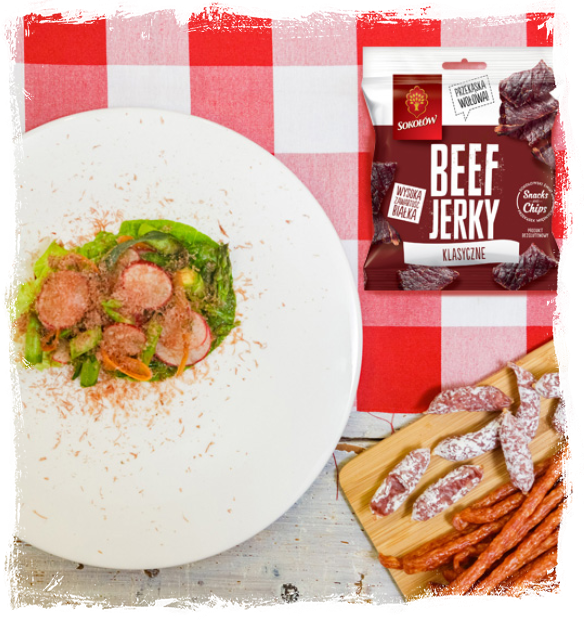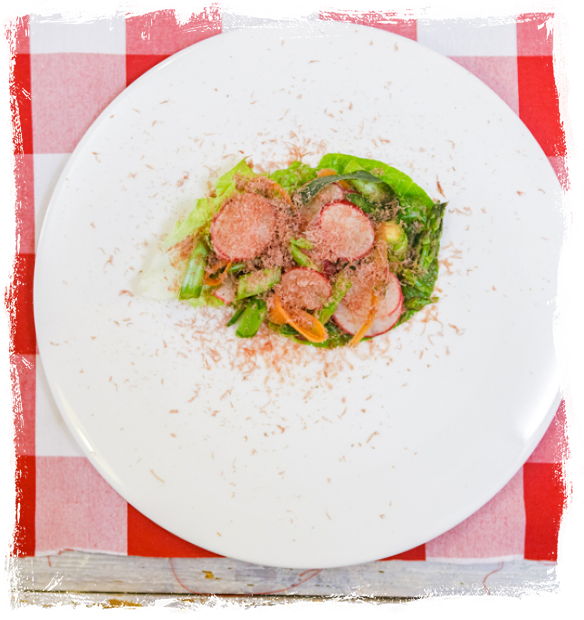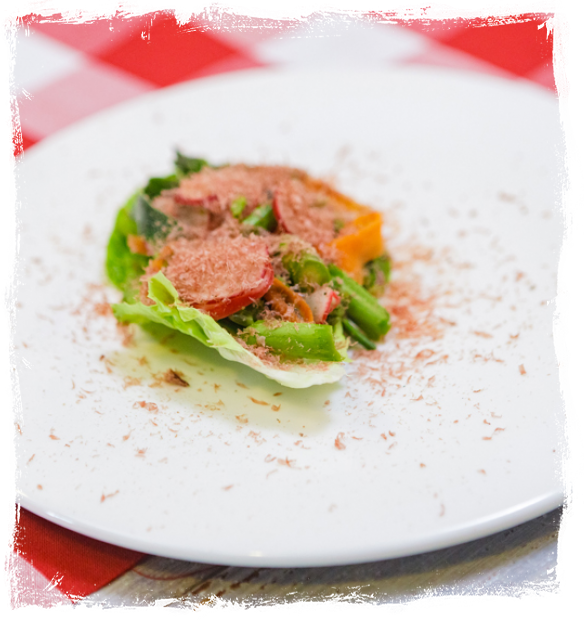 Ingredients
1/2 packaging Sokołów Beef Jerky
romaine lettuce
carrot
wilted radishes
green asparagus
cucumber
100 ml wine vinegar
100 ml water
1 tablespoon honey
1 tablespoon mustard seeds
1/2 teaspoon pepper seeds
1/2 teaspoon salt
 
Preparation
Slice the vegetables (except the lettuce). 
In a saucepan, bring vinegar to the boil with water, honey, salt, pepper, and mustard. 
Pour the vinegar stock over the vegetables and leave to marinate for 30-40 minutes. After this time, drain the vegetables.
Divide the romaine lettuce into leaves. Place vegetables in the centre of each leaf. Sprinkle the top of the vegetables generously with grated beef jerky.