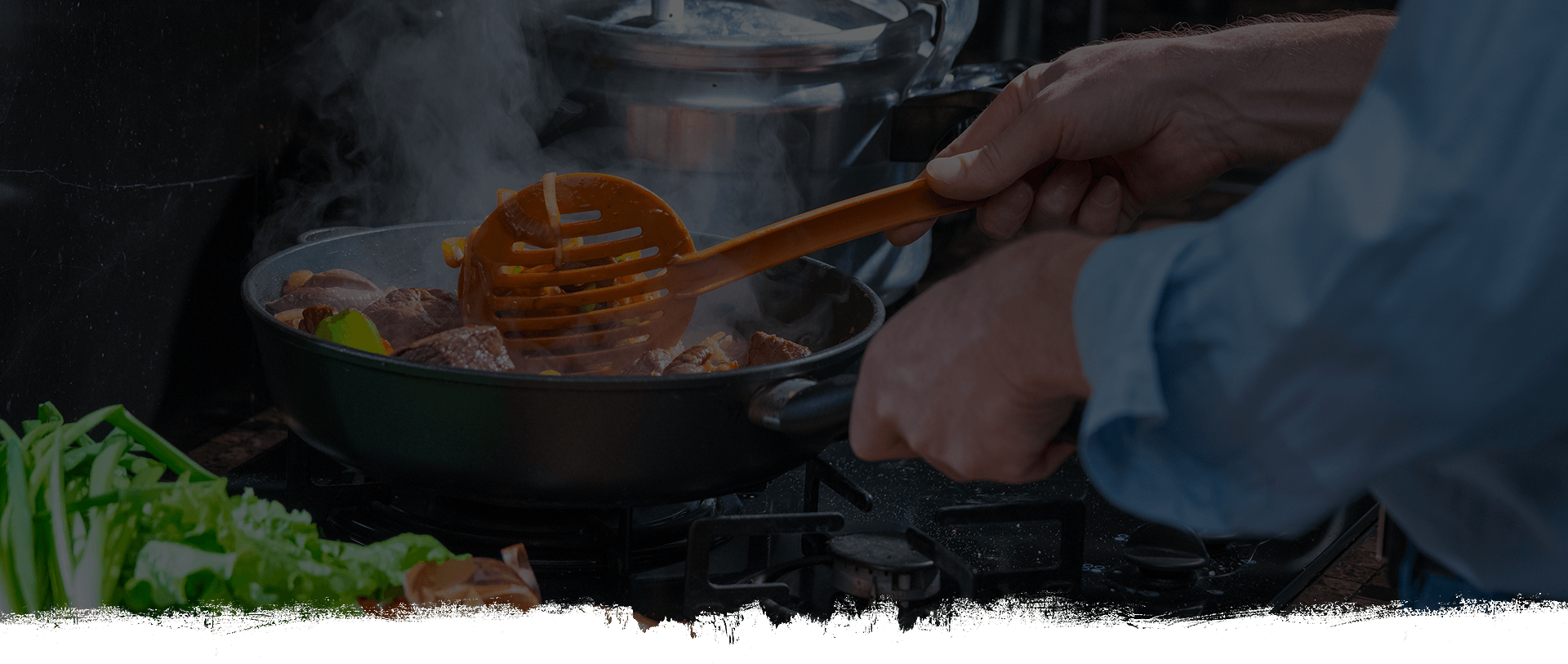 POTATO CASSEROLE WITH WHITE SAUSAGE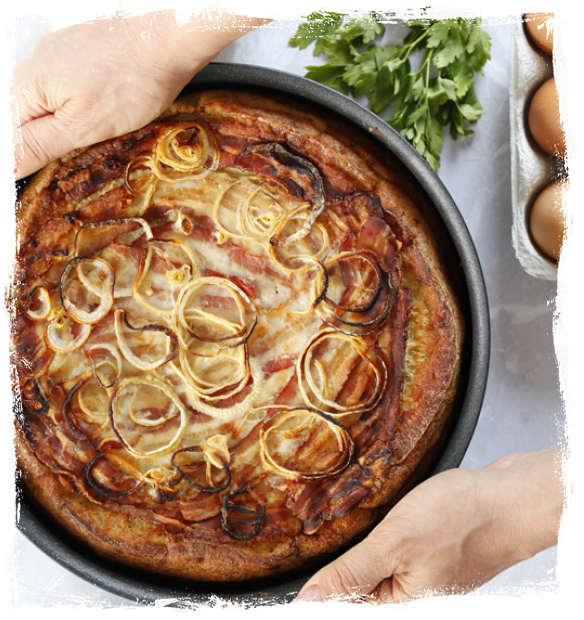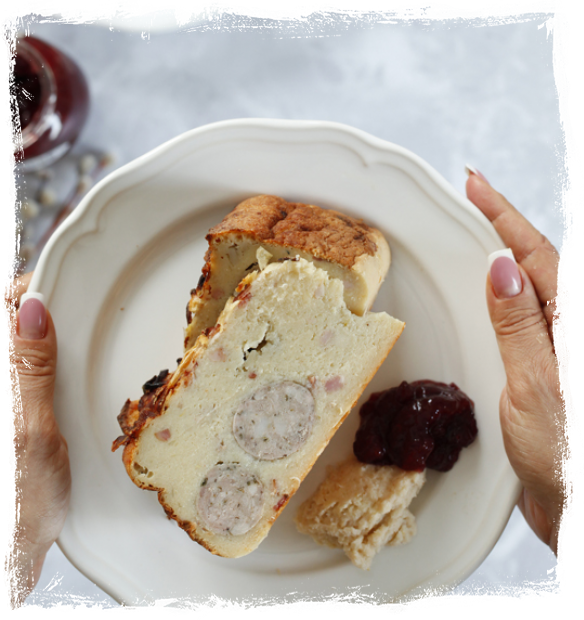 90 minutes
8-12 people
easy
Ingredients
2 packaging Naturrino white pork sausage
1200 g potatoes
250 g white cheese (fat cottage cheese)
4 onions
250 g piece Sokołów smoked bacon
250 g Sokołów smoked bacon slices
6 eggs
150-200 g wheat or gluten-free
salt, pepper
 
Preparation
Dice the bacon piece, then put on dry frying pan. Fry on low heat stirring frequently. Peel 3 onions, dice them and add to the bacon to let them fry together.
Peel the potatoes and grate them on a fine mesh grater (just like when making potato pancakes). Put potatoes into a large bowl, add the crumbled cheese, flour, eggs and fried bacon with onions. Season to taste with salt and pepper. Mix thoroughly (it's best to put on a disposable glove and knead the dough with your hand). 
Prepare the baking mould. Put half of the potato dough in the mould. Put the white sausages and cover them with the rest of the potato dough. Press gently, then prick with a fork to remove excess air, so that the dough covers the sausages well. Put bacon slices and chopped onion on top.
Put in an oven preheated to 170°C and bake for 60 minutes. Then cool down in the oven.
The potato casserole with sausage may be served hot as part of the Easter dinner or cold for breakfast, in which case it absolutely must be accompanied by horseradish, cranberries or traditional red-beet-and-horseradish sauce.