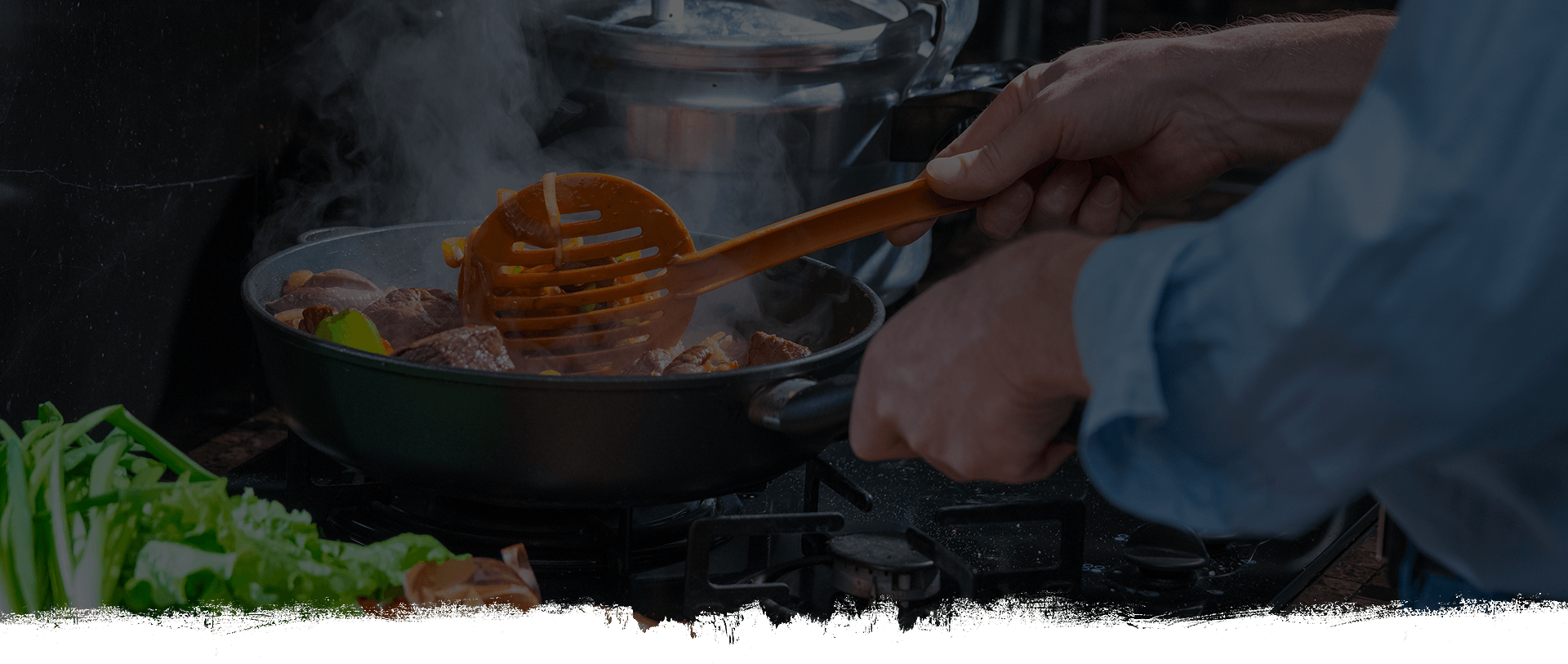 RUMP STEAK WITH LEEK SAUCE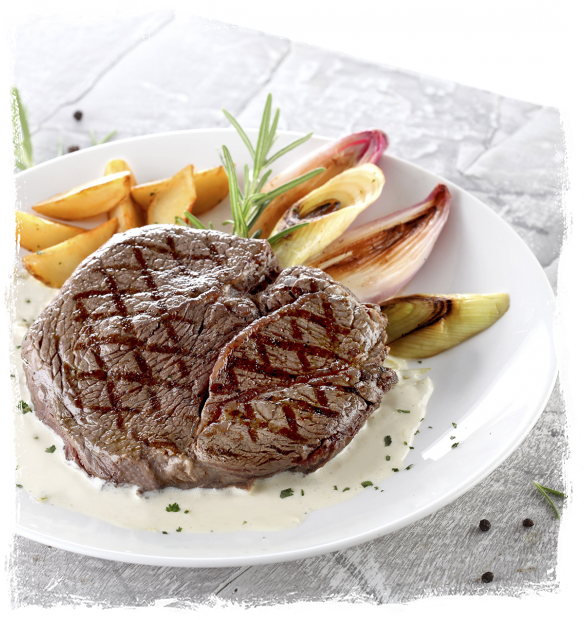 Ingredients
2 Uczta Qulinarna rump steaks
1 leek
200 ml cream 36%
salt, freshly ground pepper
3-4 tablespoons clarified butter or vegetable oil for frying
 
Preparation
Prepare sauce: divide leek into 2 pieces. Cut the green part along the length and into fine strips. Pour some clarified butter or vegetable fat on a hot pan. Then add finely cut leek and fry for a while. Sprinkle with salt and simmer. When the leek is soft, add cream and simmer. Reduce the sauce by half, then season with salt and pepper.
Sprinkle rump steaks with salt and freshly ground pepper. Put on a hot frying pan with a little bit of clarified butter or vegetable oil. When the meat is golden-brown, flip it to the other side. Put properly fried meat in to an oven preheated to 180°C for 6-8 minutes (the temperature inside the steak should be approximately 56°C). Slice the white part of leek into 8-10 slices 7 mm thick, then sprinkle with salt and pepper. Fry on oil left over from frying steaks.
After removing from the oven, let the meat rest for a couple of minutes (allowing the inside and the outside temperature of the meat to even). Pour a small amount of leek sauce on a plate, then arrange pieces of fried leek. Cover everything with steak.