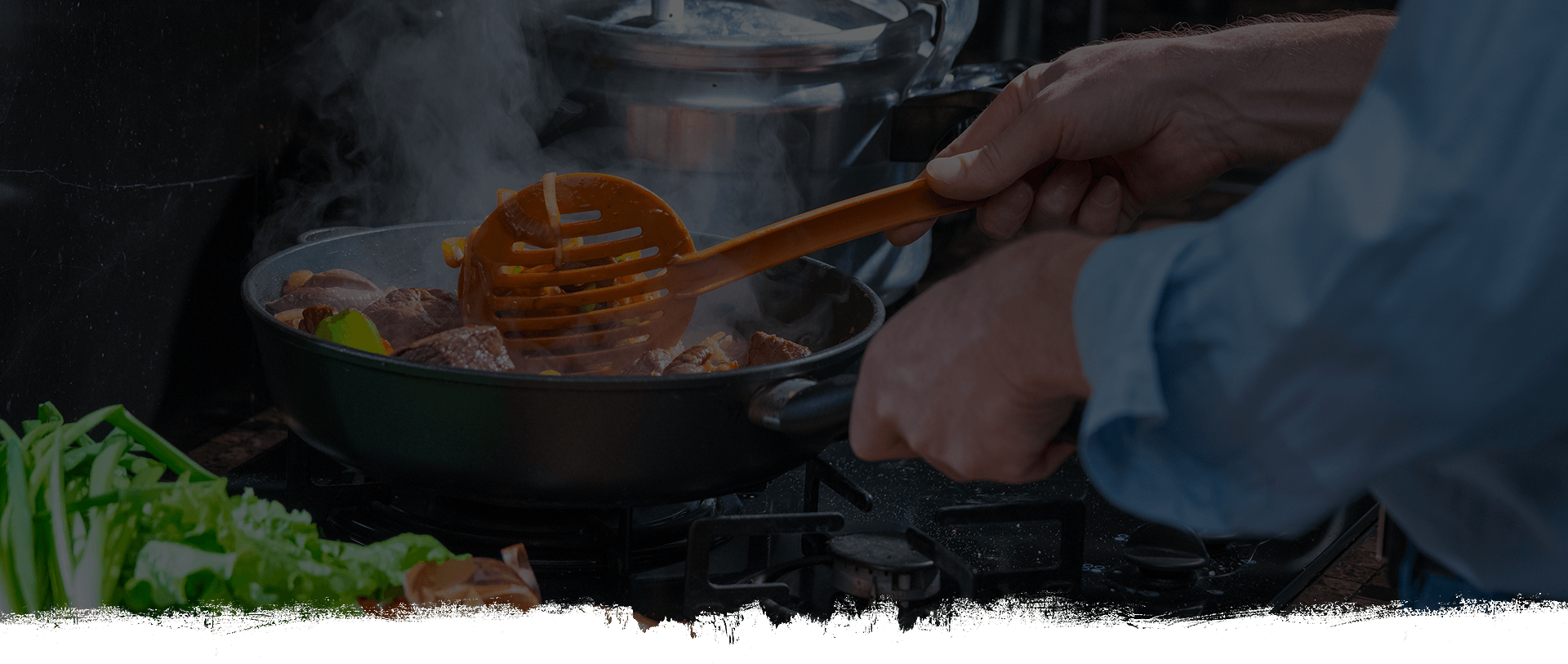 SALAD WITH PARMESAN CHEESE AND BUTTERY FILLET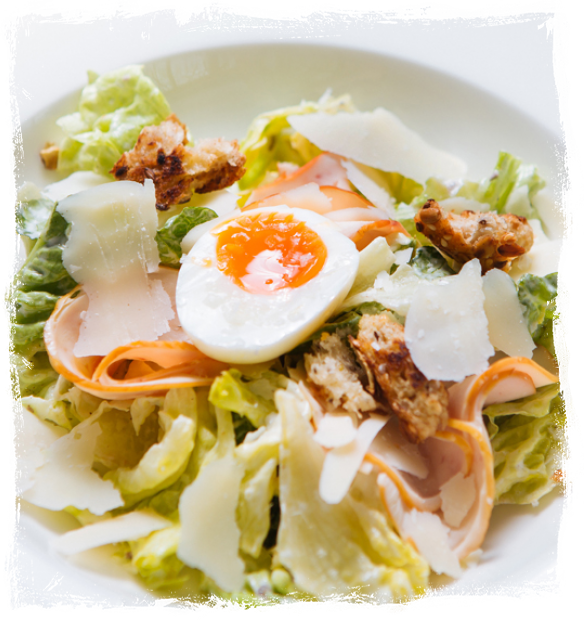 Ingredients
1 head Romaine lettuce
1/2 head iceberg lettuce
300 g Sokołów buttery fillet
75 g of a thick natural yoghurt
10 g anchovies
2 cloves garlic
3 eggs 
100 g parmesan cheese
1 spiced baguette 
frying oil
salt, freshly ground pepper
 
Preparation
Put 1 finely chopped garlic clove into a bowl. Add yoghurt. Thoroughly crush the anchovy fillets, and then combine with yoghurt. Season sauce with salt and freshly ground pepper. 
Carefully put eggs in a pot filled with water, boil, cool and peel. Grate the parmesan to create flakes. Cut fillet into thin strips. 
Prepare croutons: fry chopped garlic clove and pieces of baguette on hot oil. Tear iceberg and Romaine lettuce leaves into pieces and mix with the yoghurt sauce and croutons. 
Put salad on plates. Add egg halves and slices of the fillet. Before serving, sprinkle with parmesan flakes.