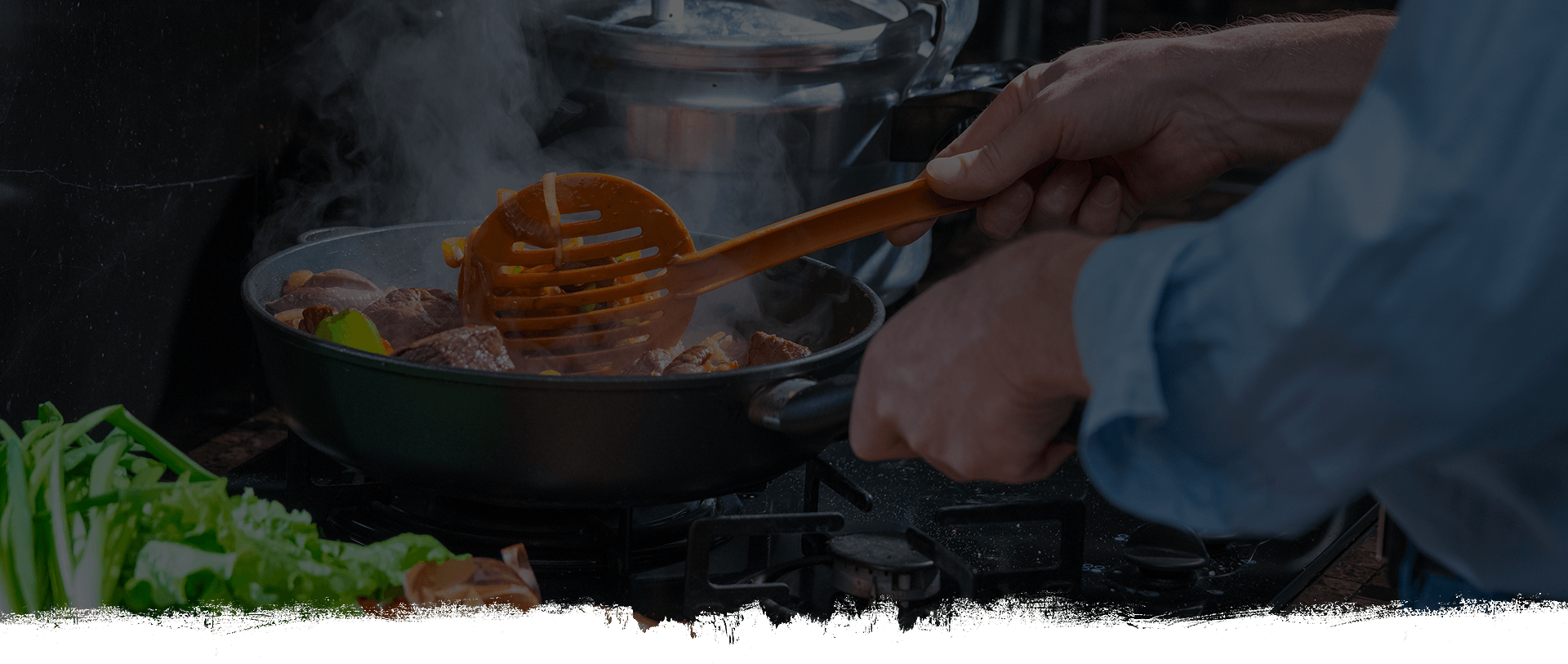 SALAD WITH ROASTED BEET AND PORK SHOULDER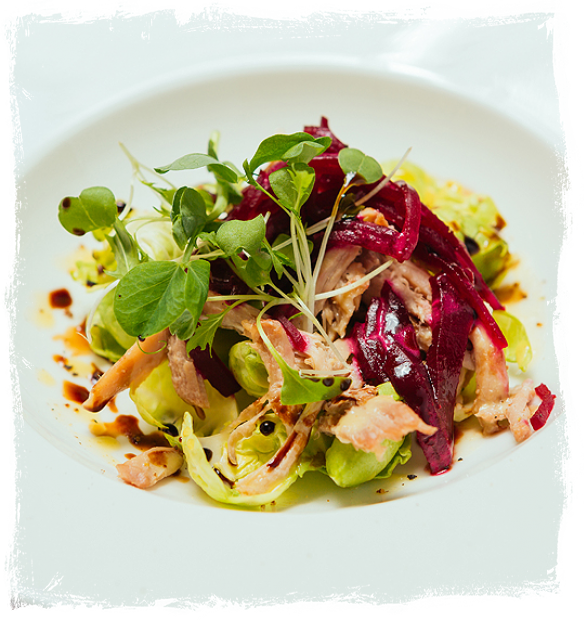 Ingredients
1 packaging slow cooked Sokołów Pulled Pork (approx. 400-450 g)
300 g Brussels sprouts 
1 cooked or baked beet 
50 ml balsamic vinegar 
20 g honey 
50 ml olive oil 
pea or beet sprouts for decoration
 
Preparation
Put meat into a well-heated oven. Roast for 10-15 minutes at 220°C (warm product will be easier to divide into smaller fragments). Use a fork to crush the meat, then pour the sauce made from honey, balsamic vinegar and olive oil. Season with freshly ground pepper.
Mix thoroughly. The pork will absorb the vinegar and honey, gaining a new flavour and aroma, perfectly matching the beet and Brussels sprouts.
Wash each leaf of Brussels sprouts separately, then put them in a large bowl. Cut the beet into cubes or strips, add the marinated pork shoulder.
Season with a small amount of salt and freshly ground pepper. Put on platters or plates and pour the remaining marinade. Before serving, garnish with beet or pea sprouts.