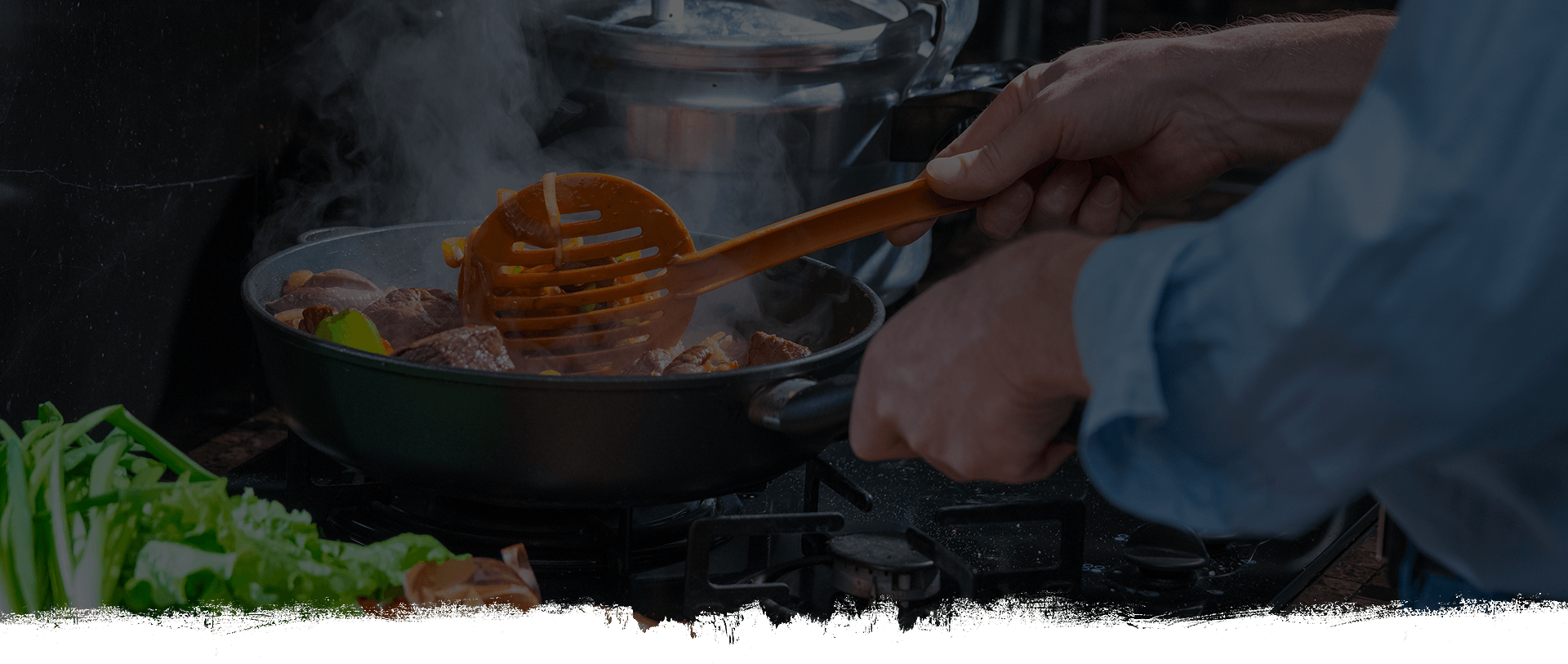 STUFFED VEAL STERNUM WITH MUSHROOM MOUSSE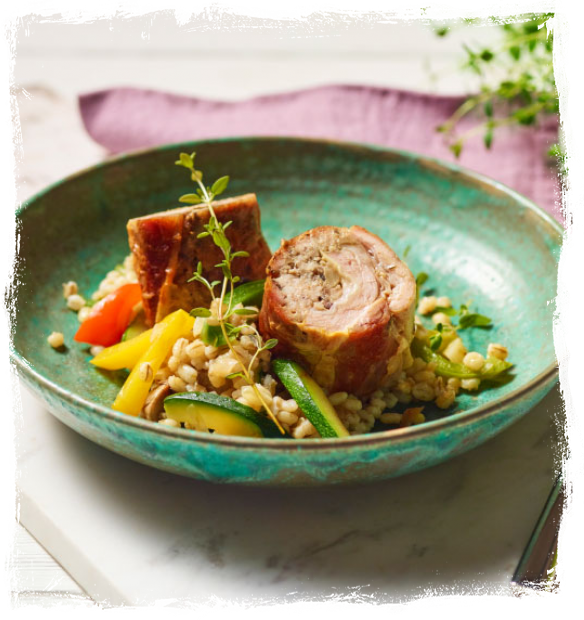 120 minutes
2 people
medium
Ingredients
300 g veal sternum 
100 g minced veal
100 g button mushrooms
1 onion
2 cloves garlic
2 teaspoons hot paprika 
1 teaspoon thyme
1/2 bunch parsley leaves
2 tablespoons breadcrumbs 
salt, pepper 
rapeseed oil
 
Preparation
Peel the garlic and crush it in a press. Add thyme and paprika. Rub the sternum on both sides with the prepared mixture and then sprinkle with salt and pepper. 
Chop finely the mushrooms and the onion, then fry them in rapeseed oil. Add chopped parsley and breadcrumbs. Mix with minced meat. Stuff the sternum with the mousse. 
Form a roll and then wrap tightly in aluminium foil. Place in the oven preheated to 170°C and bake for 1 hour. When the meat is done, cut it into pieces and serve with the addition of groats and baked vegetables.