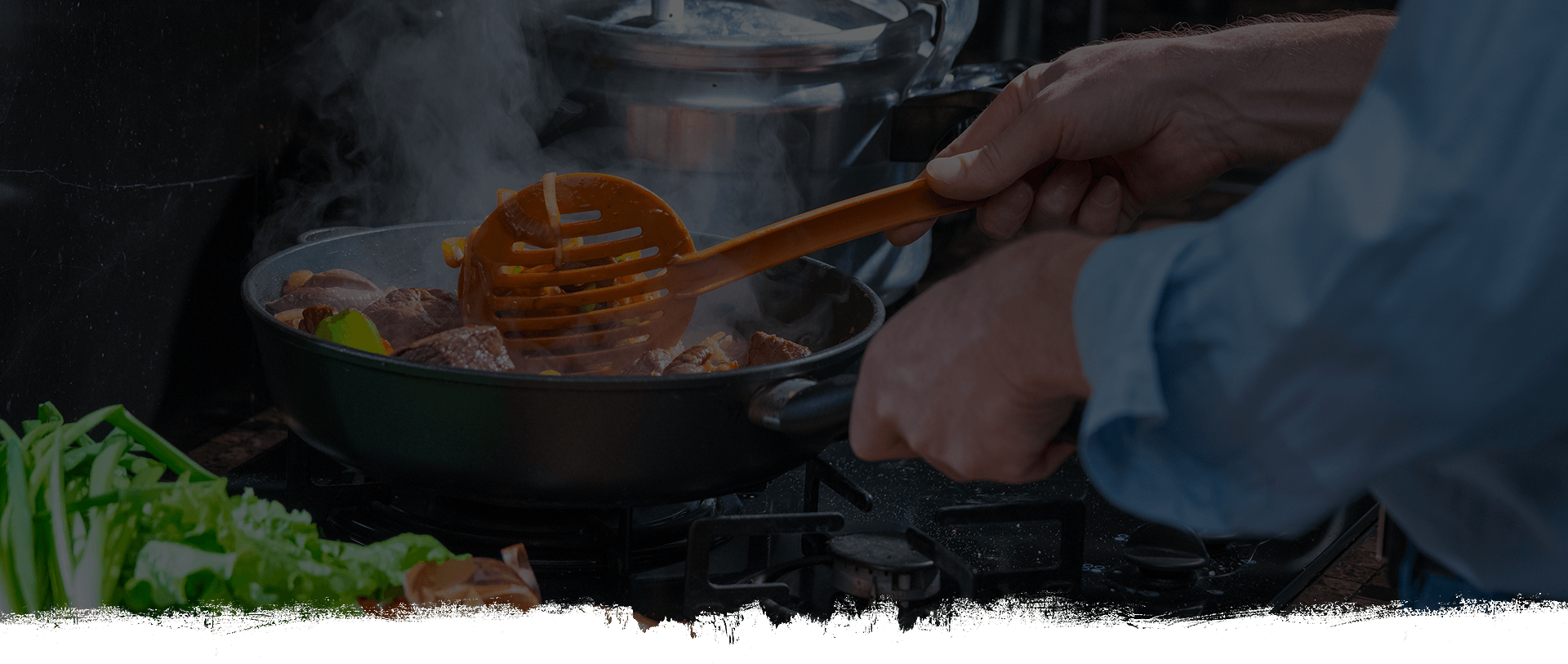 TENDER STRIPLOIN STEAK WITH HOLLANDAISE SAUCE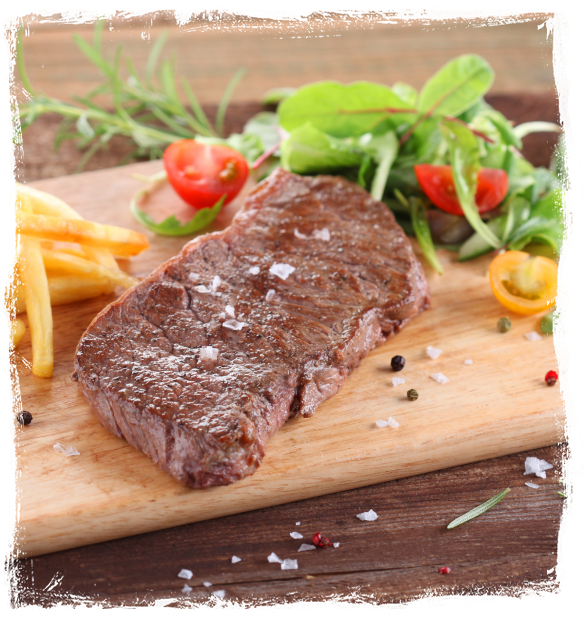 Ingredients
2 tender striploins
salt, pepper
50 g clarified butter
Dutch sauce:
10 ml reduced wine vinegar
2 chicken egg yolks
100 g clarified butter
Additions:
10 cherry tomatoes
1/2 green cucumber
50 g lettuce mix
10 g rocket
1 shallot
vinaigrette sauce
150 g French fries
 
Preparation
​Pour reduced wine vinegar into a large bowl. Add 2 yolks. Place bowl in a water bath and brisk the yolks and the vinegar until a uniform, fluffy texture is created, preventing yolks from congealing from the temperature (if you see the beginning of the congealing process, remove the bowl from the steam). While whisking continually, very slowly add slightly warm clarified butter. The resulting sauce should have a texture of thick mayonnaise. Season the sauce with freshly ground pepper and transfer it to a smaller vessel.
Prepare salad: Cut cherry tomatoes into halves; cut the cucumber into halves, remove the seeds and cut into bars. Place lettuces in a bowl. Finely chop the shallot. Add all ingredients into a bowl with the lettuce. Pour vinaigrette.
Fry the French fries. Prepare meat: Sprinkle the beef from both sides with salt and pepper. Melt clarified butter in a pan, then put steaks into the pan. Fry meat until golden brown. In the meantime, preheat the oven to 180oC. Move fried steaks into the oven and bake them for 5-7 minutes (you will get medium steaks with pink cross-section). After removing from the oven, let the steaks rest for a couple of minutes (allowing the inside and the outside temperature of the meat to even).