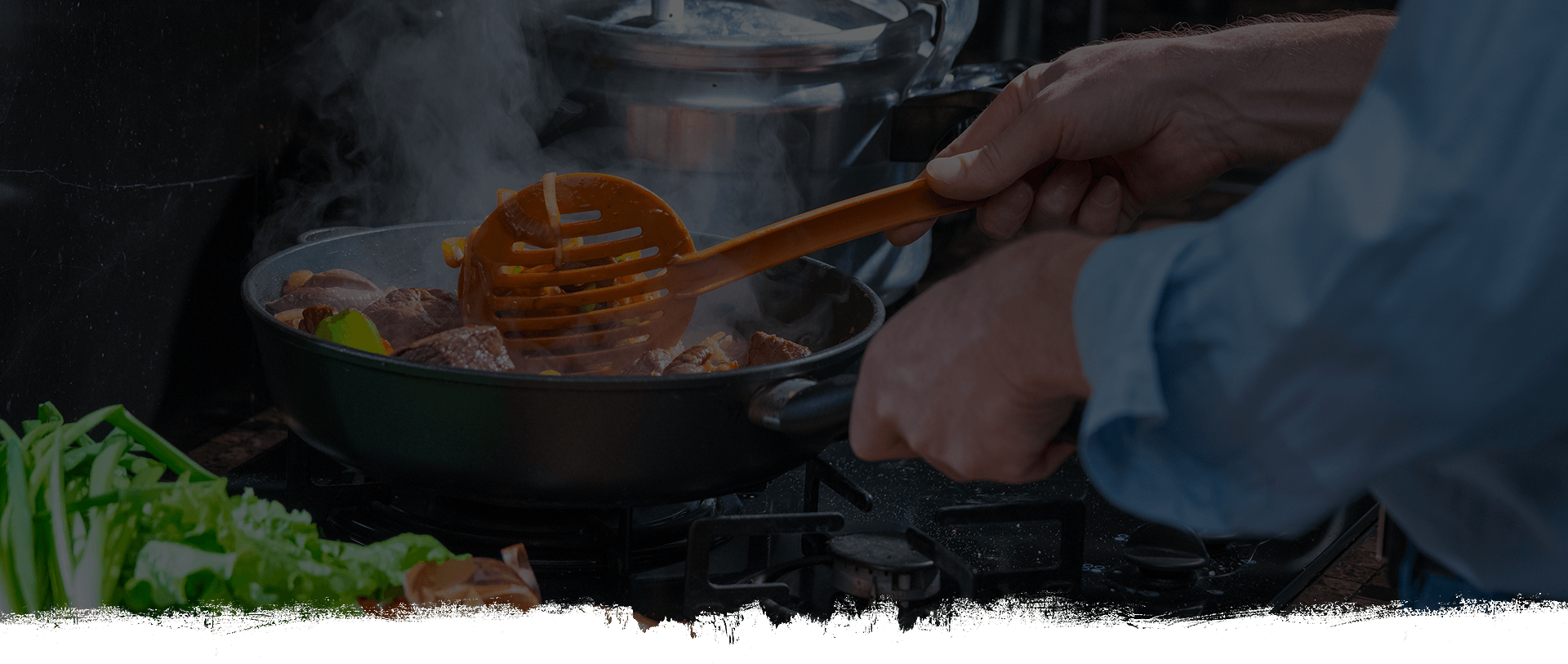 THICK FLANK ROLL-UP WITH HONEY-MUSTARD SAUCE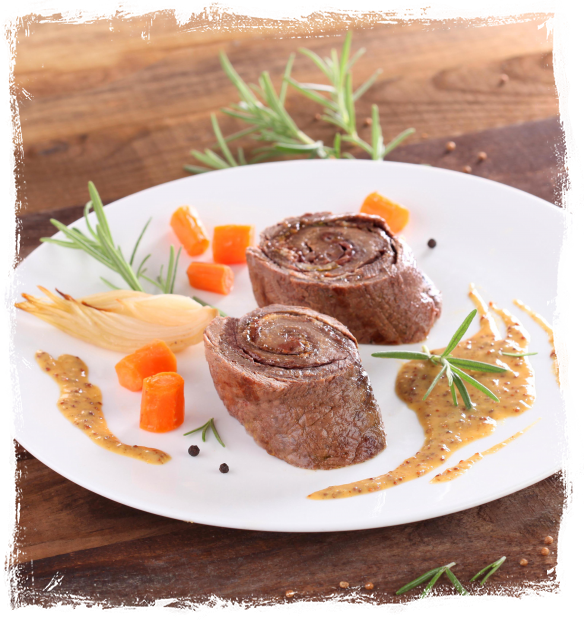 120 minutes
4-5 people
easy
Ingredients
1.5 kg Uczta Qulinarna beef thick flank
200 g scalded, smoked bacon
2 cloves garlic
a couple sprigs chopped fresh thyme
50 g butter
50 g grainy mustard
2 tablespoons honey
100 ml gravy
salt, freshly ground pepper
 
Preparation
​Pour gravy into a saucepan. Add mustard, honey and freshly ground pepper. Mix and boil for a couple of minutes.
Slice thick flank into very thin slices across the fibres. Break with a mallet. Sprinkle with salt and pepper. Place on buttered aluminium foil. Sprinkle with a little bit of finely chopped garlic and thyme. Slice bacon into thin slices and put on marinated meat. Roll, creating a roll-up. Twist the ends of the foil roll in the shape of candy.
Place formed roll-up in an oven preheated to 160oC and bake for 1.5 hours (until it's crispy and soft). Remove foil, cut and put on plate. Finally, pour the sauce.