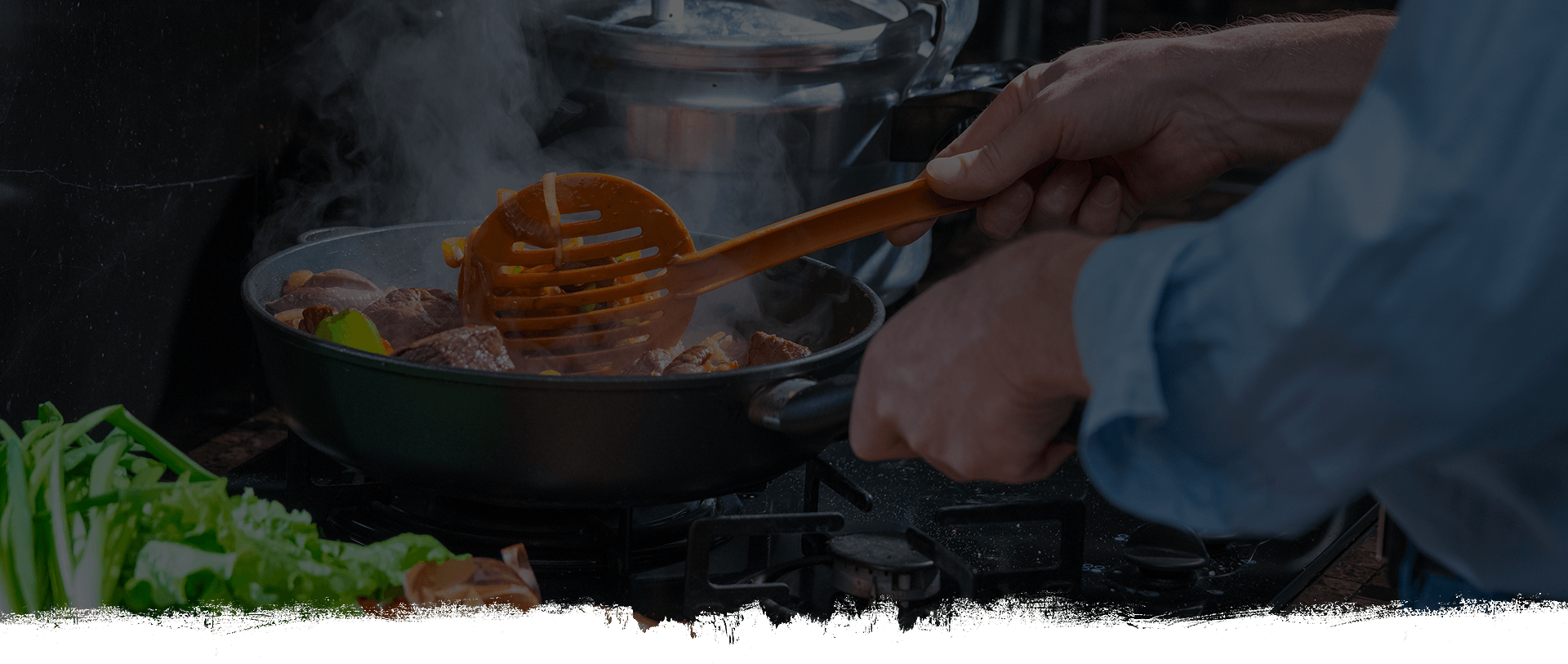 VEGETARIAN DUMPLINGS WITH PATE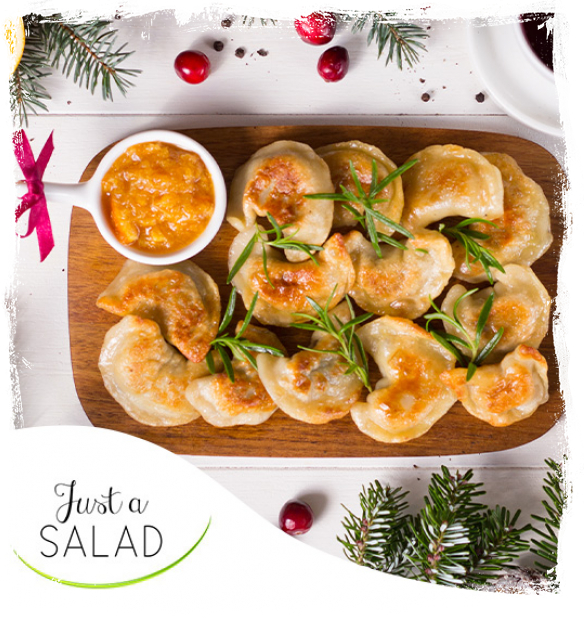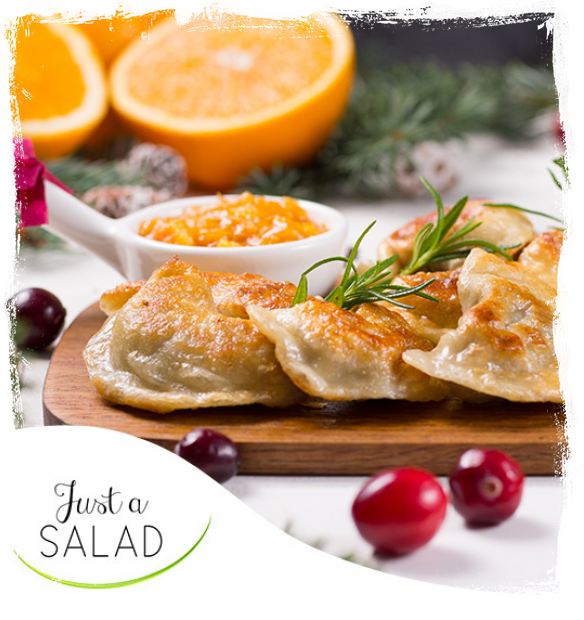 Ingredients
250-280 g wheat flour
100 ml milk  3,2% fat
1 egg
1/2 teaspoon salt + some for cooking dumplings
1 tablespoon grape seed oil
1 pinch of salt
1 packaging "Z Gruntu Dobre" lentil pâté with cranberries
3 tablespoons sour cream (18%)
Moreover:

frying oil
orange jam
rosemary for decoration
 
Preparation
Mash the pâté with a fork. Mix with the sour cream. Season with salt and pepper.
Heat the milk, add the oil and remove from the heat after a short while. Mix the ingredients with flour, beaten egg and salt. Knead until a smooth and elastic dough is obtained. Wrap the whole thing in foil and set aside for 30 minutes.
When ready, roll out the dough into a sheet 2-3 mm thick. Cut out circles.Stretch them slightly with your hand. Put 1 heaped teaspoon of filling in the centre of each circle, fold in half and seal the edges. Place the finished dumplings on a dry cloth.
Drop a dozen or so dumplings in batches into boiling salted water, reduce the heat after a short while, wait until the dumplings float up and cook for another 2-3 minutes. Drain the dumplings with a slotted spoon and put them on a plate. Fry the dumplings in oil. Serve with orange jam and fresh rosemary.