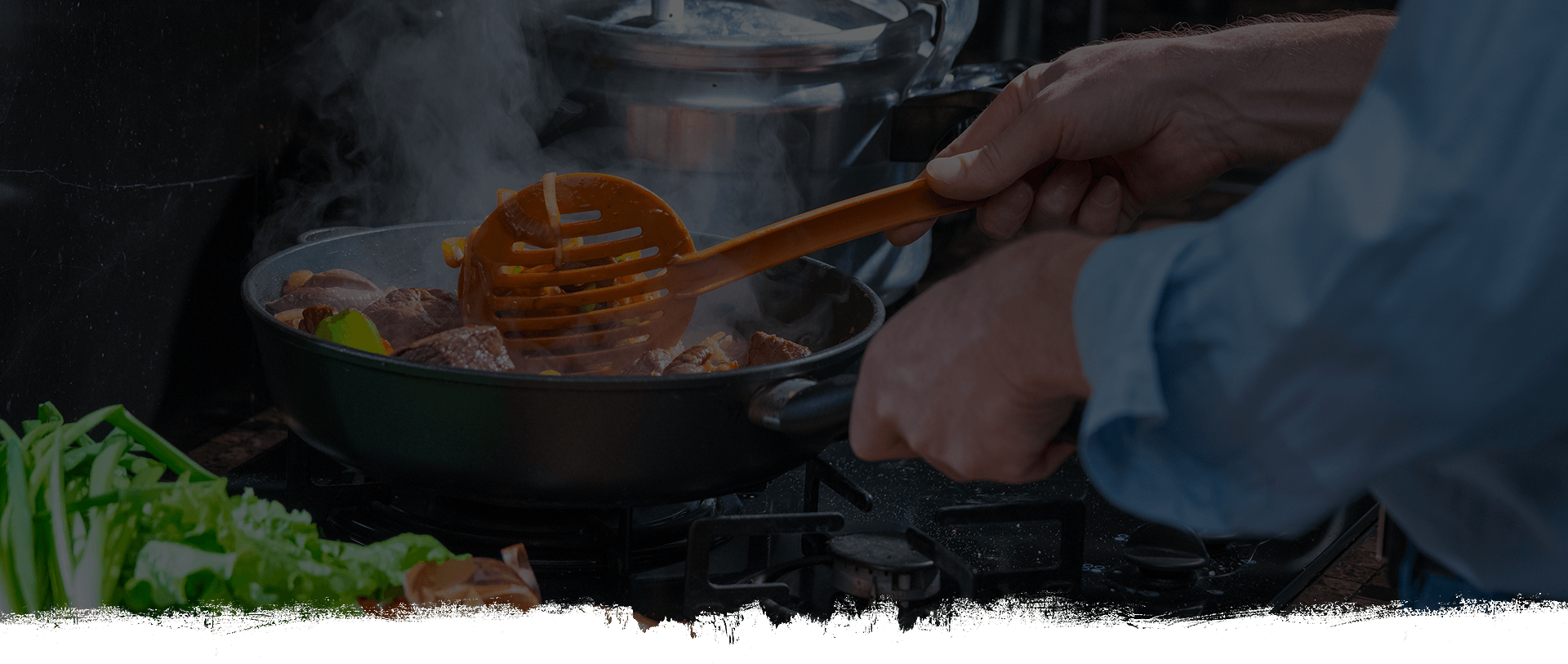 WHITE SAUSAGE WITH PEARL ONIONS AND SPINACH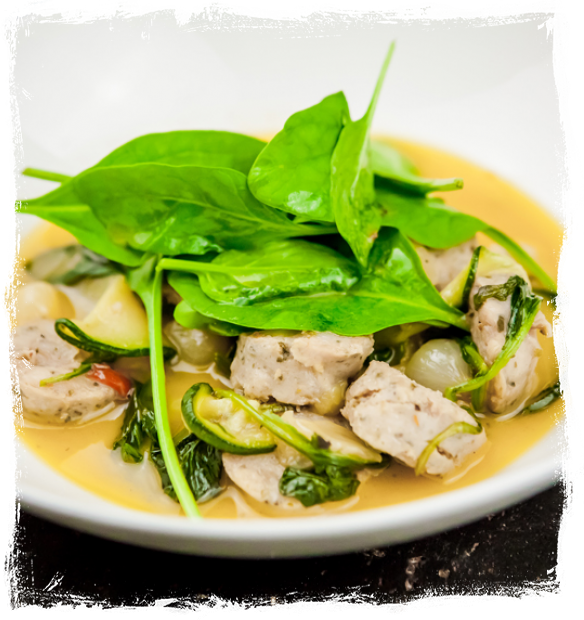 Ingredients
5 white sausages
120 ml dry white wine
100 g baby spinach 
100 g pearl onions 
1 small courgette
20 g honey 
50 g dried tomatoes
100 g butter
handful of hay 
salt
pepper
 
Preparation
Scald the sausages, remove the casings and cut them into slices about 1.5 cm thick. Smoke butter in a pot with the hay set on fire and leave for 20 minutes. 
Drain the onions and caramelise with honey. Add courgette sliced into thin slices, dried tomatoes and sausages. 
Simmer over high heat, gradually pouring wine. Add the spinach (set some leaves aside for decoration), salt, pepper and butter. Remove from the heat. Before serving, decorate with fresh spinach leaves.
Remember: the raw white sausage needs to be steamed, not boiled!
Place in boiling water, cover with a lid.
Steam for approx. 15 minutes.