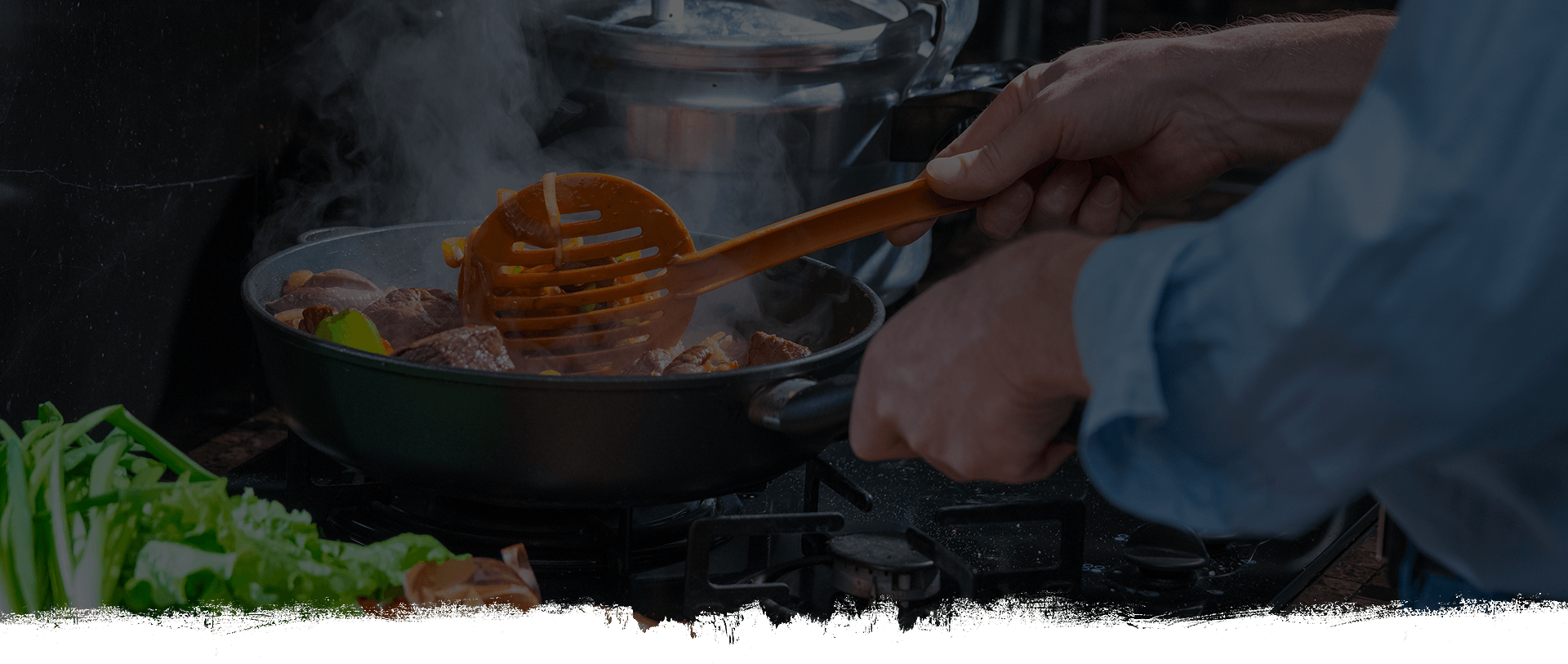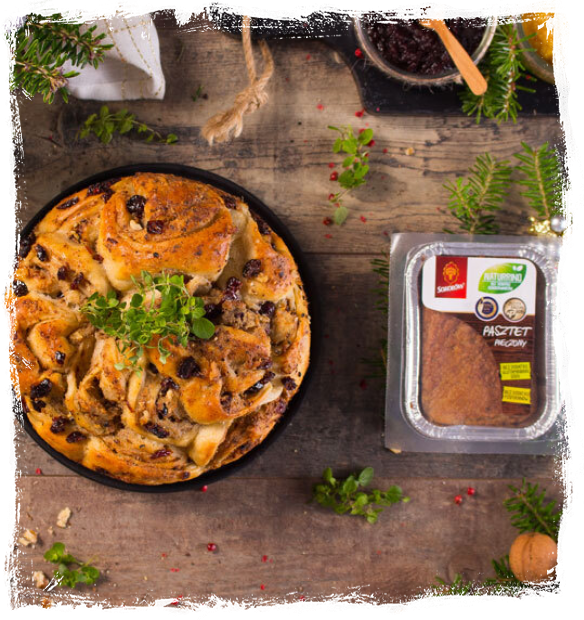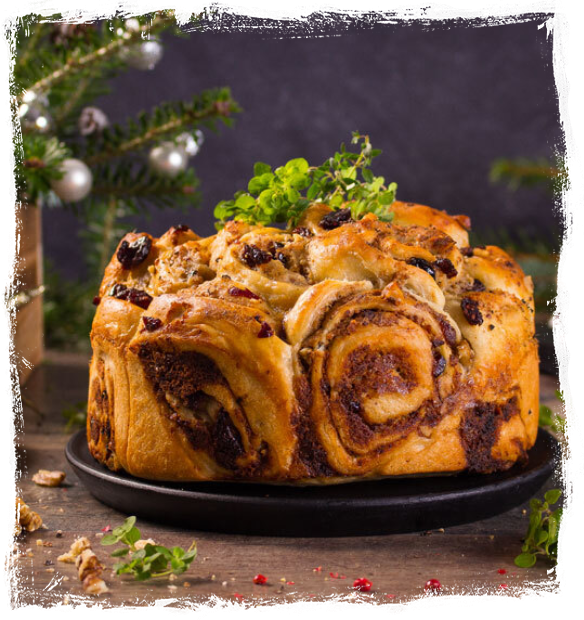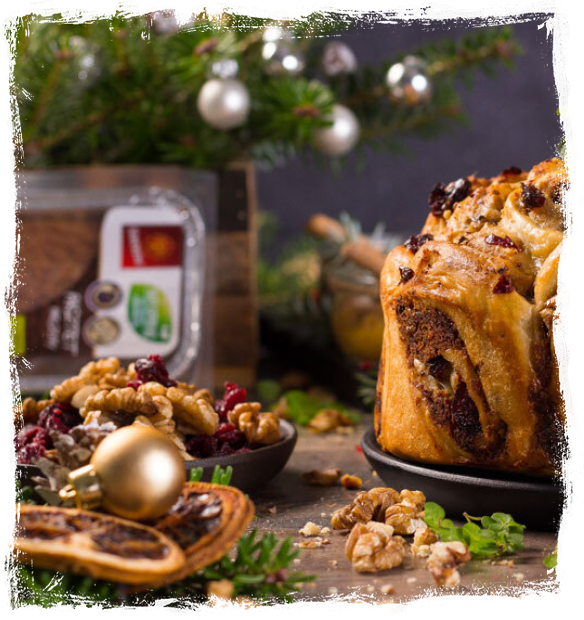 30 minutes
6-8 people
easy
Ingredients
200 g room temperature water
400 g wheat flour
2 teaspoons dry yeast
1 teaspoon sugar
1 tablespoon salt
1 tablespoon olive oil
1 packaging Naturrino baked pâté
2 heaping tablespoons cream cheese
3 tablespoons dried cranberries
1 handful walnuts
1 teaspoon freshly ground red pepper
sprigs of fresh herbs for decoration
orange and cranberry jam for serving
 
Preparation
Put the flour, yeast, sugar and salt in a wide bowl, then pour in the water and oil. Knead the dough until it is elastic and smooth using your hands or a food processor. Place in a bowl, cover with a cloth and leave to rise for about 1 hour.
Mash the pâté with a fork, combine with cream cheese, chopped nuts, cranberries, and red pepper.
Put the risen dough on a pastry board, knead for a while and then roll out into a rectangle about 1 cm thick.  Cover the pastry with the prepared stuffing and roll up into a roll to be cut into approximately 5 cm pieces. Arrange them as desired in a greased 18-20 cm diameter cake tin and set aside for 30 minutes. After this time has elapsed, place in an oven preheated to 180 degrees C (top and bottom heat) for 45 minutes. Serve with orange and cranberry jam.