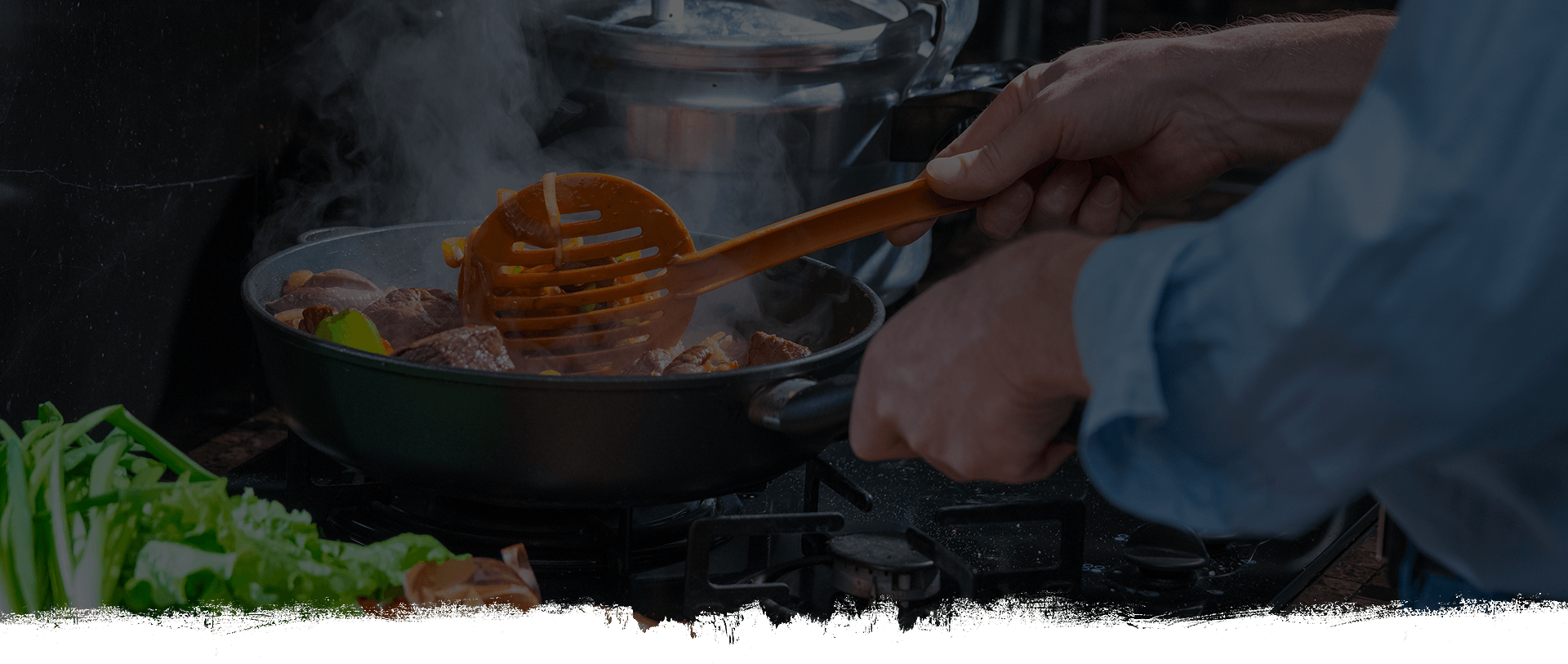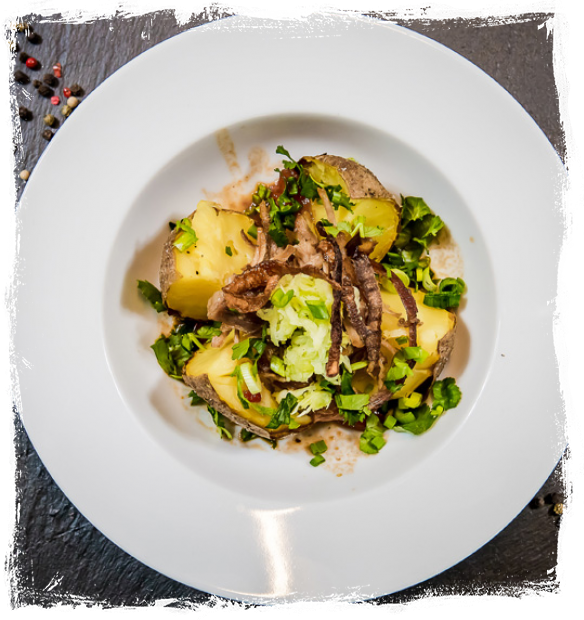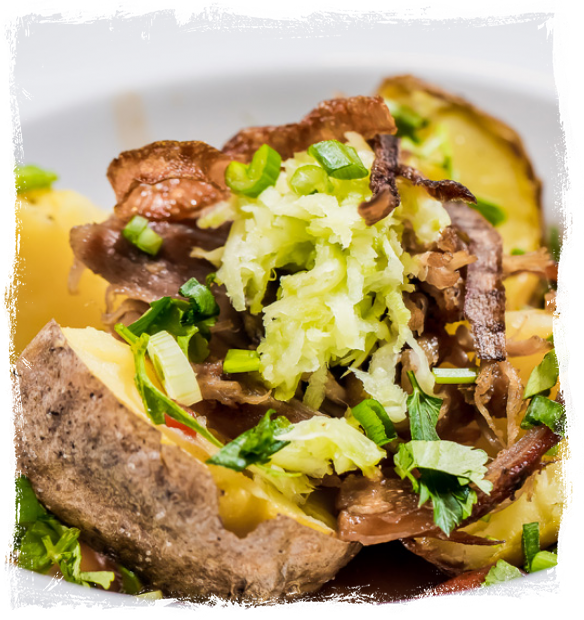 150 minutes
4 people
easy
Ingredients
Sauce:

bones from roasted meat, e.g. ribs.
vegetable peelings
cabbage stump
wilted herbs
3 onions
spices: allspice, bay leaf, star anise 
100 g tomato purée
Sides:

4 baking potatoes
stalk of broccoli
Cold cuts (can be dried up)
carrot peelings
roasted meat
spring onion
 
Preparation
Put brew ingredients in a pot (except for tomato), add water and simmer for a few hours. During that time, put potatoes in a metal sieve and steam-cook them (you can do the same with other vegetables that will be used soon). When the brew reduces, drain it. Add the tomato purée to the brew and cook for a while, until the sauce has thickened.
While everything is cooking, prepare the extras. Peel the broccoli stem and grate it on a coarse mesh grater. Fry the cold cuts in a pan until they are crispy. Thoroughly dry the carrot peels and fry them in deep oil. Remove, drain on paper towel, season with salt and pepper. Break the meat into pieces and fry in a pan. Chop the spring onion.
On a deep plate put a potato cut crosswise. Put the extras. Pour 2-3 tablespoons of sauce around the potato.