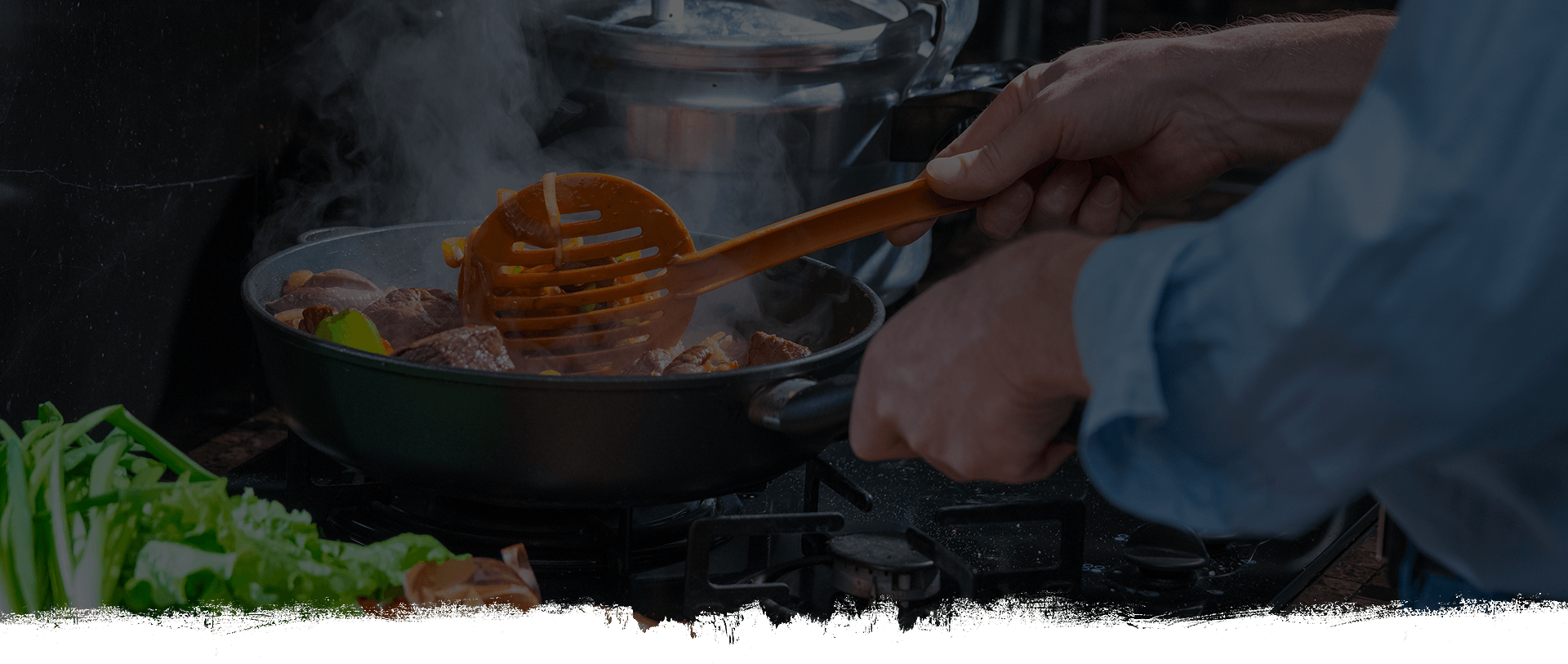 BAKED NECÓWKA IN RAW SMOKED BACON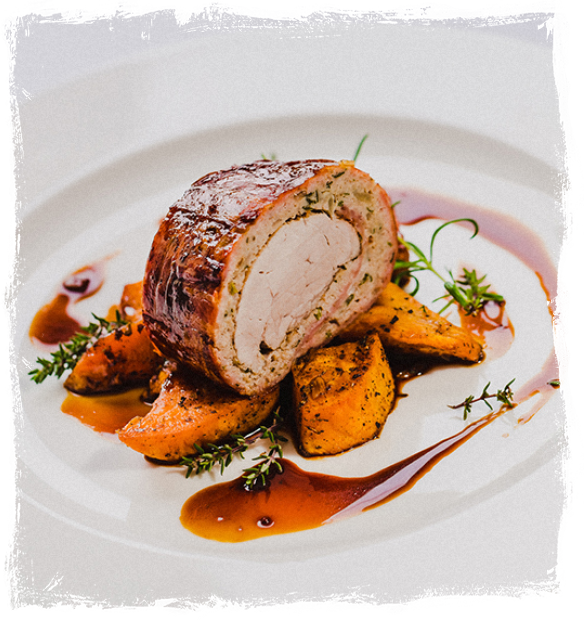 120 minutes
6 people
easy
Ingredients
500 g pork tenderloin 
600 g minced meat
2 packaging Sokołów raw smoked bacon
2 cloves garlic
1 onion
1 tablespoon butter
thyme and parsley leaves
salt 
freshly ground pepper
 
Preparation
Prepare the stuffing: finely dice onions, then fry them in a pan with butter and salt. Put minced meat into a bowl, add cooled onions, finely chopped garlic, and chopped thyme and parsley leaves. Season with salt and freshly ground pepper. Mix thoroughly.
Fry tenderloin on both sides in a hot pan, so that it remains juicy inside (it's good to marinate the meat in garlic, fresh thyme and pepper in advance). Put bacon, slice after slice, to form a grid. Then add layer of minced meat stuffing and fried tenderloin. Roll to form a roll-up.
Bake necówka in an oven preheated to 150-160°C for 45 minutes. Slice the meat. Serve with gravy and favourite additions.