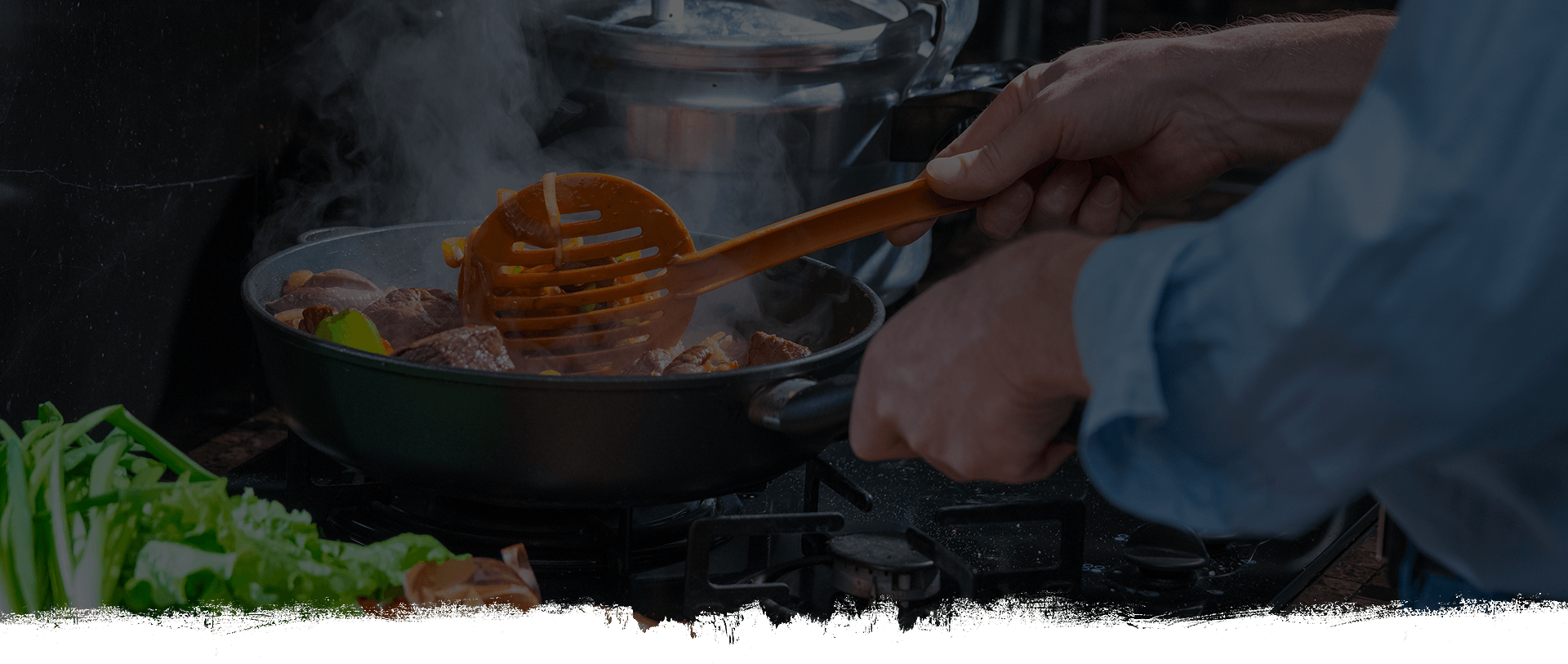 BAKED ONIONS WITH ADDITIONS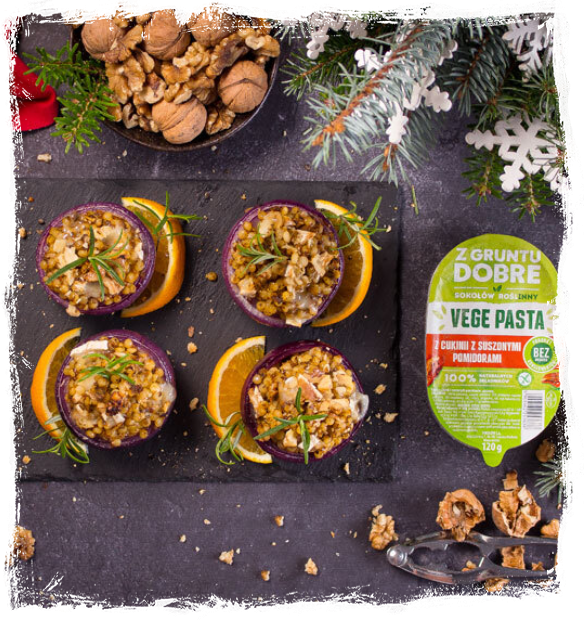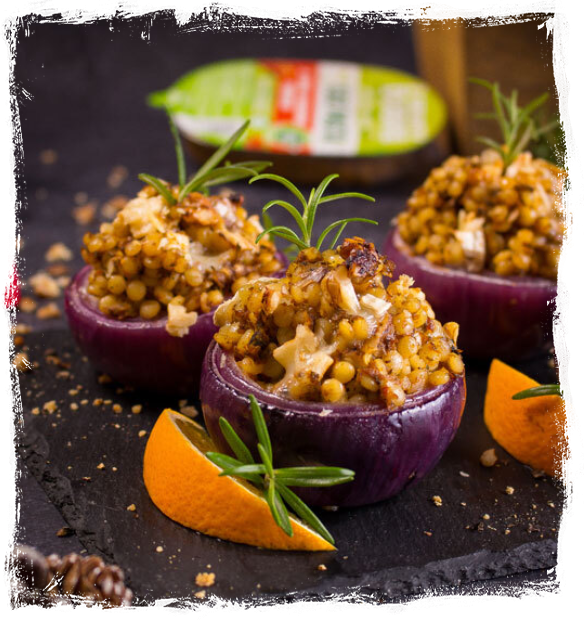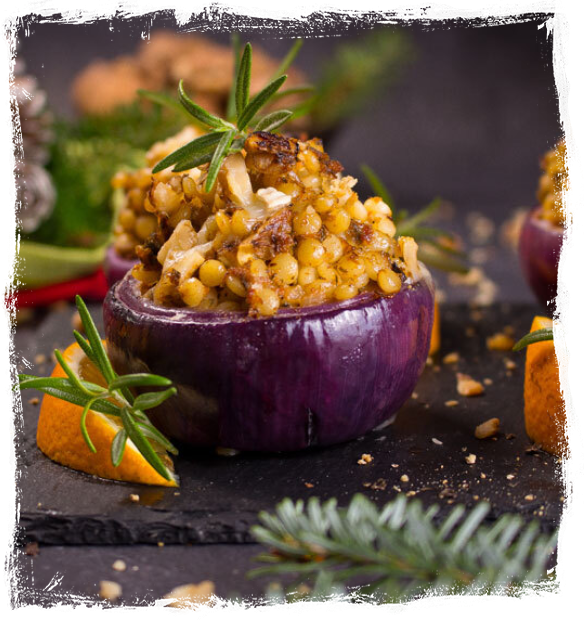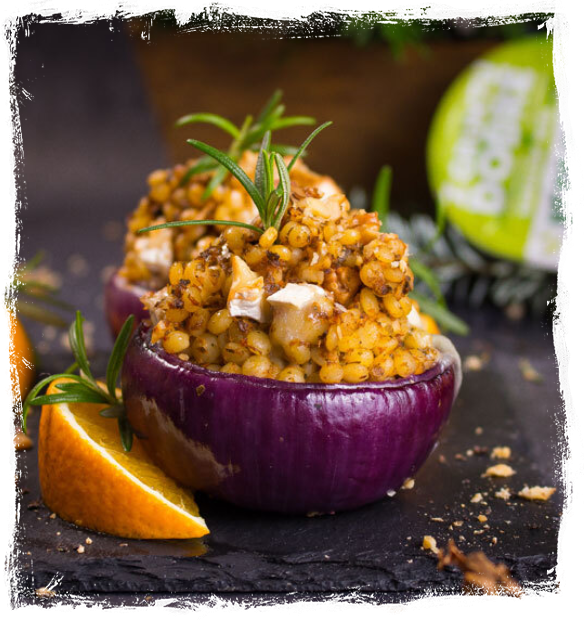 Ingredients
4 red onions
100 g pearl couscous
1 packaging "Z Gruntu Dobre" courgette paste with dried tomatoes
80 g blue goat cheese
2 tablespoons walnuts
salt, freshly ground pepper
1 orange
rosemary twigs
 
Preparation
Peel the onions, trim off the ends, and cut off the top (about 1/3 of the onion). Using a spoon, remove the centres (leaving two layers). Prepare 4 pieces using the removed centres to be used to cover the bottoms (each one from a single onion layer). Put the hollowed-out onions in boiling water and cook for about 5 minutes. Drain, and fill the bottom with the previously prepared pieces.
Prepare couscous following instructions on the packaging. Finely chop the walnuts. Cut the well-chilled cheese into small cubes.
Combine the cooled couscous with the paste, season with salt and pepper to taste, then toss in the nuts, cheese, and mix gently. Fill the onions with the stuffing and arrange them on baking paper in a casserole dish.
Bake the onions in an oven preheated to 180 degrees C (top and bottom heater) for about 20 minutes. Garnish the finished onions with rosemary and serve with orange segments.