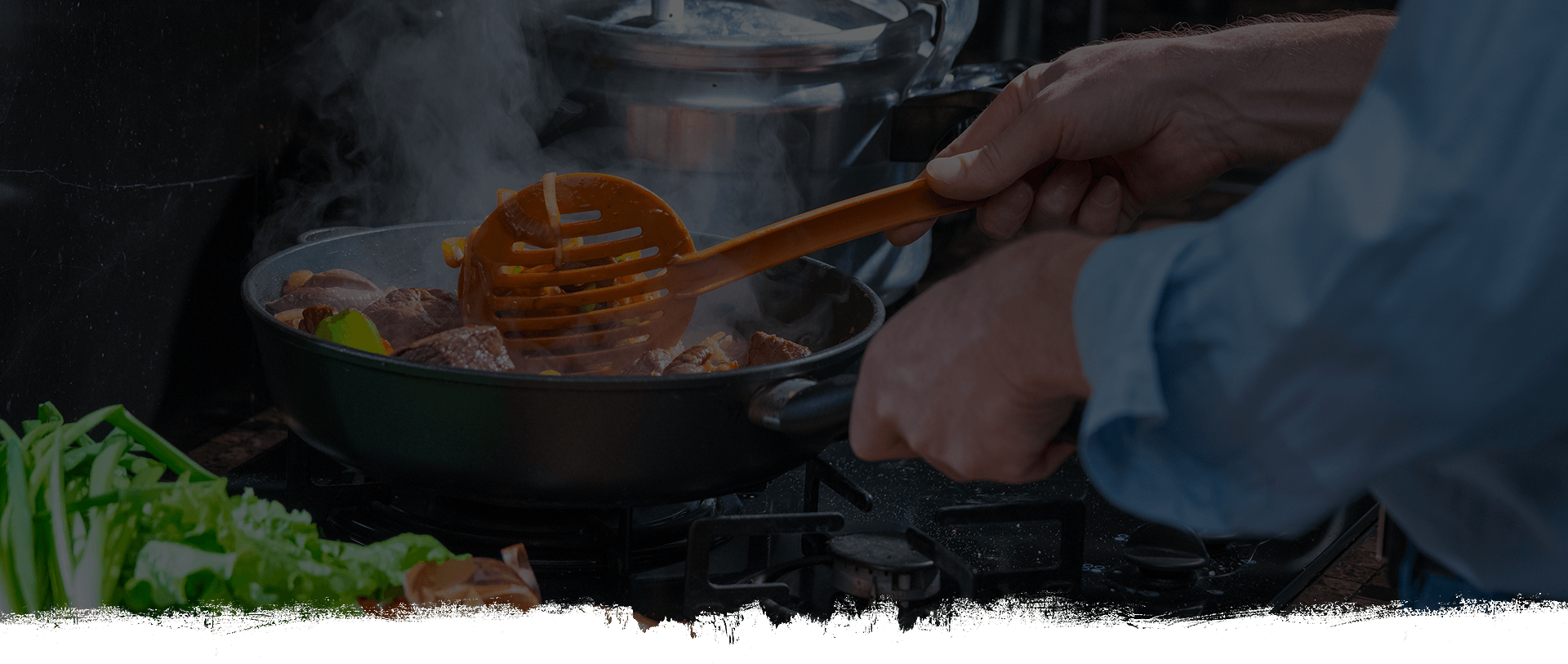 BAKED ROAST BEEF WITH TARTAR SAUCE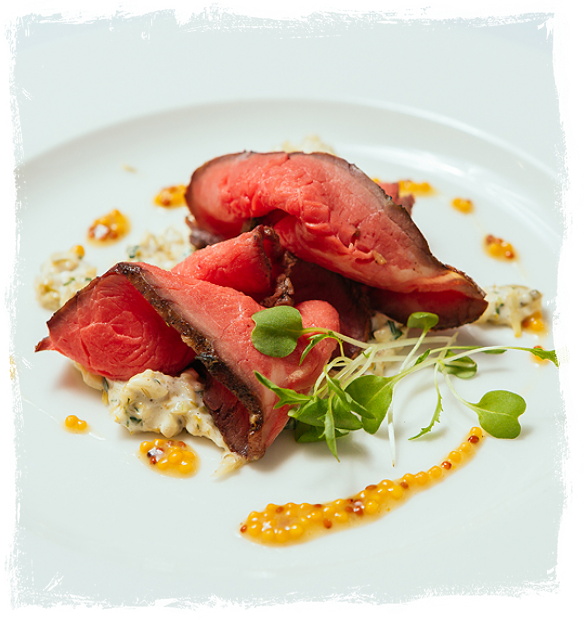 60-130 minutes
4-6 people
easy
Ingredients
1 kg Qulinarna Uczta roast beef 
2-3 cloves garlic 
fresh thyme 
5 onions 
10 pickled cucumbers
1 small jar of capers in brine 
1 small jar of mayonnaise
2 bunches parsley leaves 
2-3 tablespoons of vegetable oil or clarified butter
salt, freshly ground pepper 
 
Preparation
Take the meat out of its packaging, dry with paper towel, then use a sharp knife to cut off the membranes and the fascia. Dry once again. Sprinkle with salt and freshly ground pepper. Heat the vegetable oil or clarified butter in a pan and fry the meat on each side until golden brown. 
Thoroughly chop garlic and thyme. Mix with a small amount of oil or clarified butter, and then rub the mixture on the roast and put in the oven. 
Use one of the two cooking methods: 
• at high temperature, i.e. 160°C - approx. 45 minutes,
• at low temperature, i.e. 70°C - approx. 2 hours. 
The temperature inside the roast should not exceed 56°C. Letting the meat rest after roasting will make it juicier. 
Prepare tartar sauce: finely dice peeled onions, capers and pickled cucumbers, then squeeze carefully to remove excess fluid (creating thick sauce). Mix vegetables with mayonnaise and chopped parsley. Season with freshly ground pepper. 
Cut roast beef into thin slices and put on plates. Serve with tartar sauce. Before serving, you can decorate the dish with pea sprouts and French mustard.