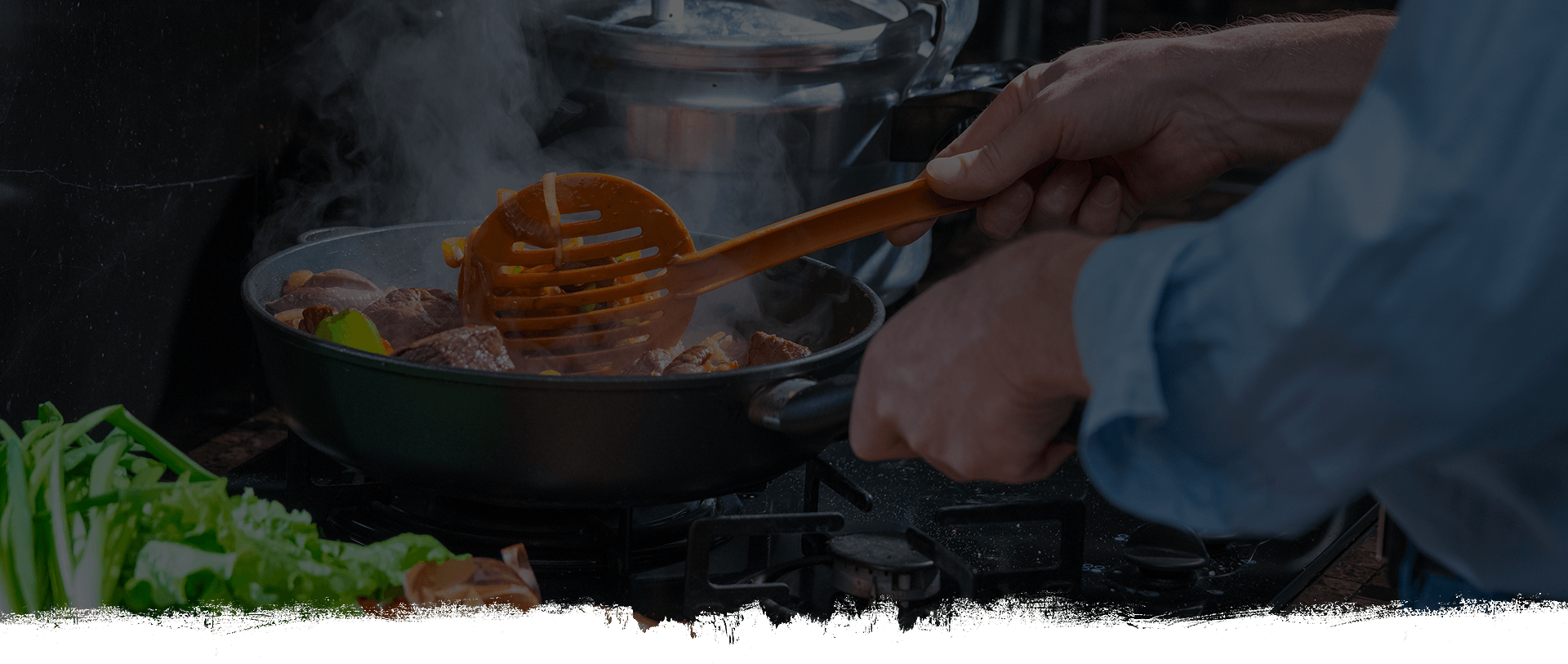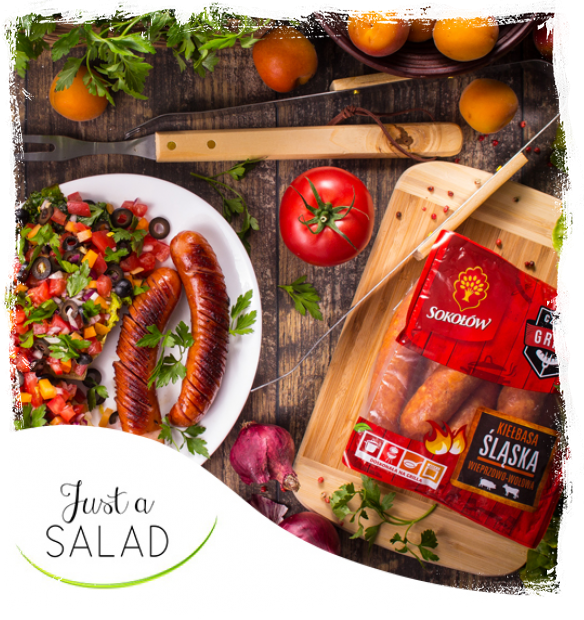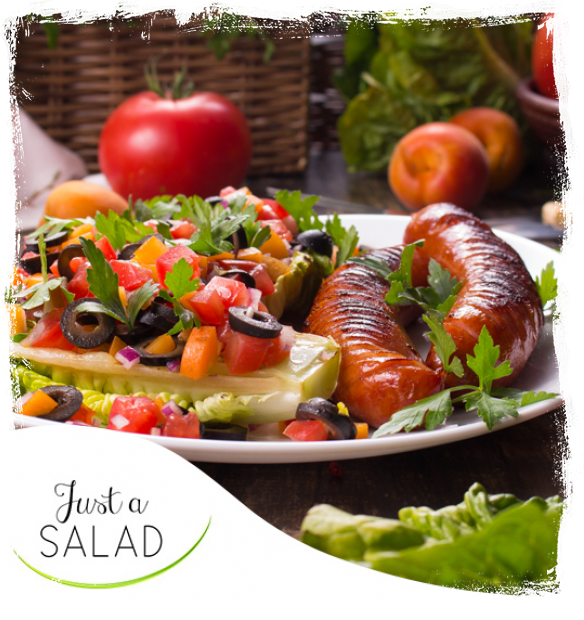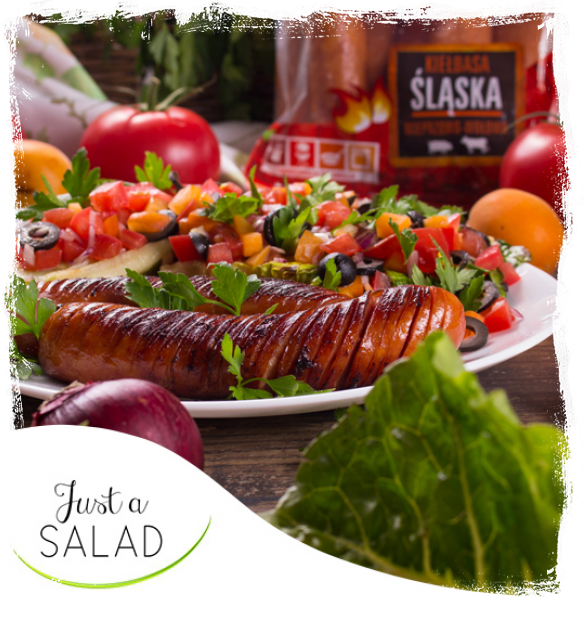 Ingredients
2 mini romaine lettuces (olive oil, salt)
3 apricots
3 raspberry tomatoes
1 small red onion
1 handful black olives
1 small bunch parsley leaves
1 tablespoon balsamic vinegar
3 tablespoons olive oil
salt, freshly ground pepper
4 Sokołów śląska sausages
 
Preparation
Cut the tomatoes in half and hollow the cores. Dry them with a paper towel (preventing the salad from becoming too watery), then dice finely.
Dry the olives and cut them into slices. Peel the onion and dice finely. Remove seeds from apricots and dice them. Tear off the leaves from the parsley bunch.
Put the tomatoes, apricots, olives, onions and parsley leaves in a wide bowl, then pour oil mixed with balsamic vinegar and a pinch of salt and pepper.
Wash and dry the romaine lettuces, then cut them in half lengthways, smear with olive oil and sprinkle with salt, and then put on a barbecue or grill pan and grill for about 2-3 minutes on each side, until nicely golden brown.
Arrange two halves of grilled lettuce on each plate, then put the contents of the bowl on them. Serve with grilled śląska sausage.