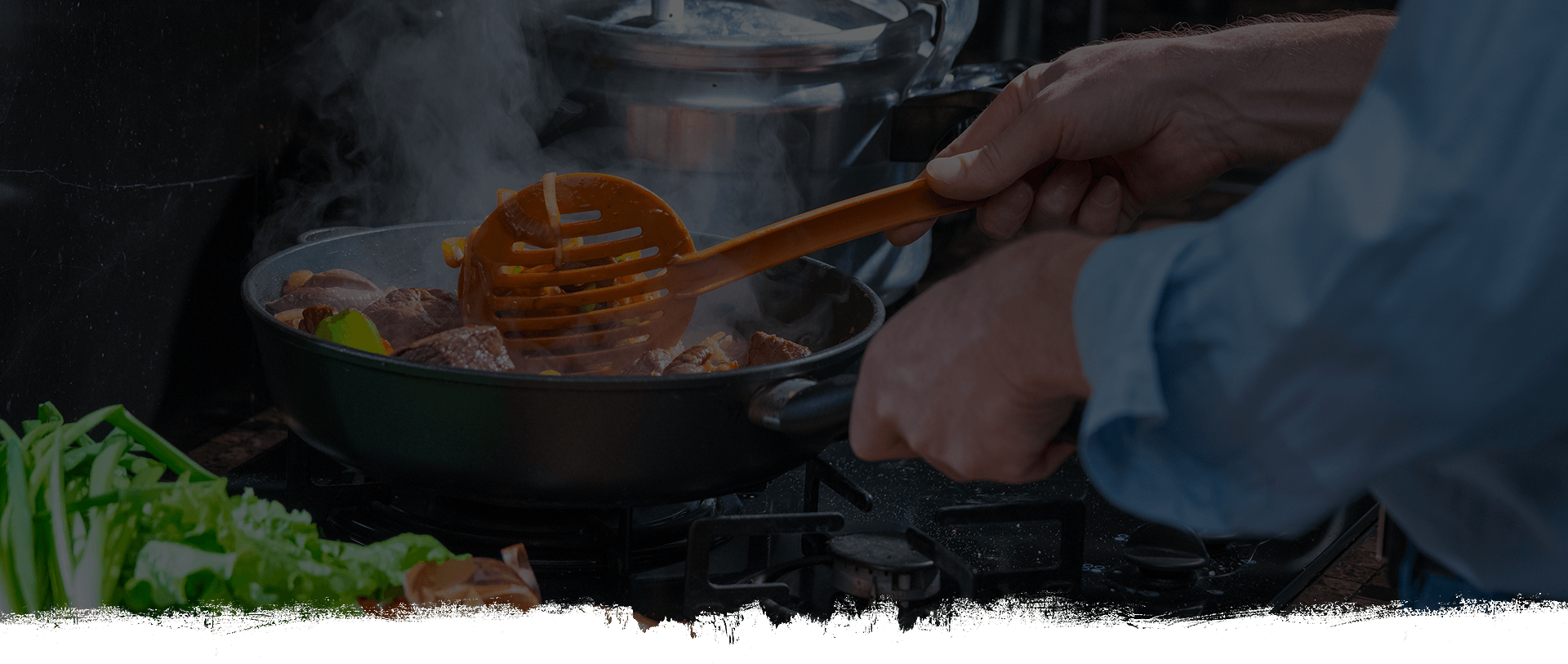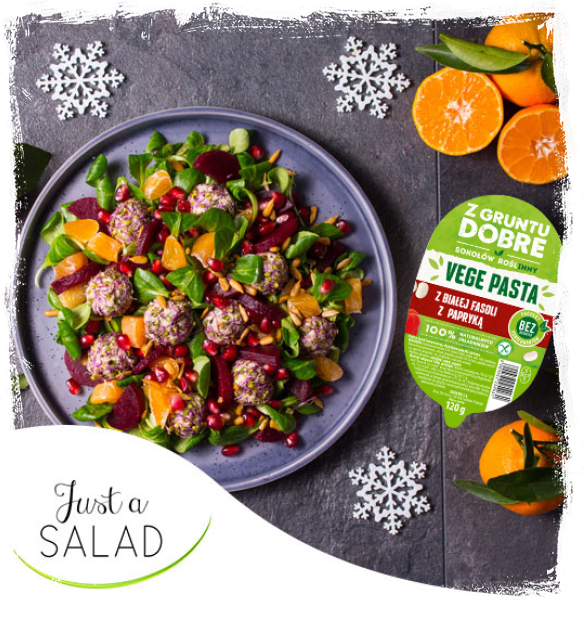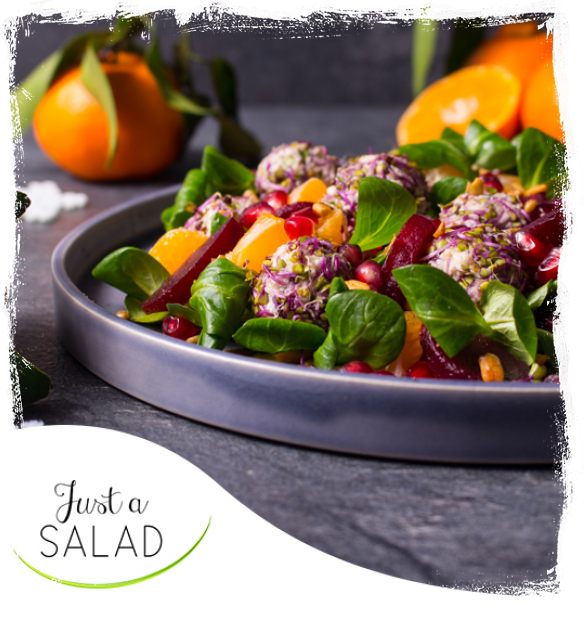 Ingredients
Salad: 

2 handfuls corn salad
1 packaging "Z Gruntu Dobre" white beans paste
100 g feta cheese
1 large handful kale sprouts
2 cooked beets
3 tangerines
1/2 pomegranate
freshly ground coloured pepper
Sauce:

5-6 tablespoons rapeseed oil
1 clove garlic
1 teaspoon maple syrup
1 tablespoon white wine vinegar 
1 tablespoon balsamic vinegar
salt, freshly ground pepper
 
Preparation
Crush garlic in a press and mix with other dressing ingredients.
Finely chop the kale sprouts. Mix bean paste with the cheese which was previously divided into smaller fragments with a fork. Season with pepper and mix thoroughly. Use the created paste to form balls (1-1.5 cm in diameter), then roll the balls in the chopped sprouts (it's best to do this wearing gloves).
Remove pomegranate seeds. Peel tangerines remove white membranes and cut into smaller pieces.
Cut beets into not very large pieces or into half-slices - to do this, cut beets into slices, then use a cookie cutter or a glass to cut rings and slice them in half. 
Sprinkle corn salad with half of the dressing and put it into a bowl or on plates along with beets, tangerines, and bean balls. Finally, pour the remaining dressing and sprinkle with pomegranate seeds.