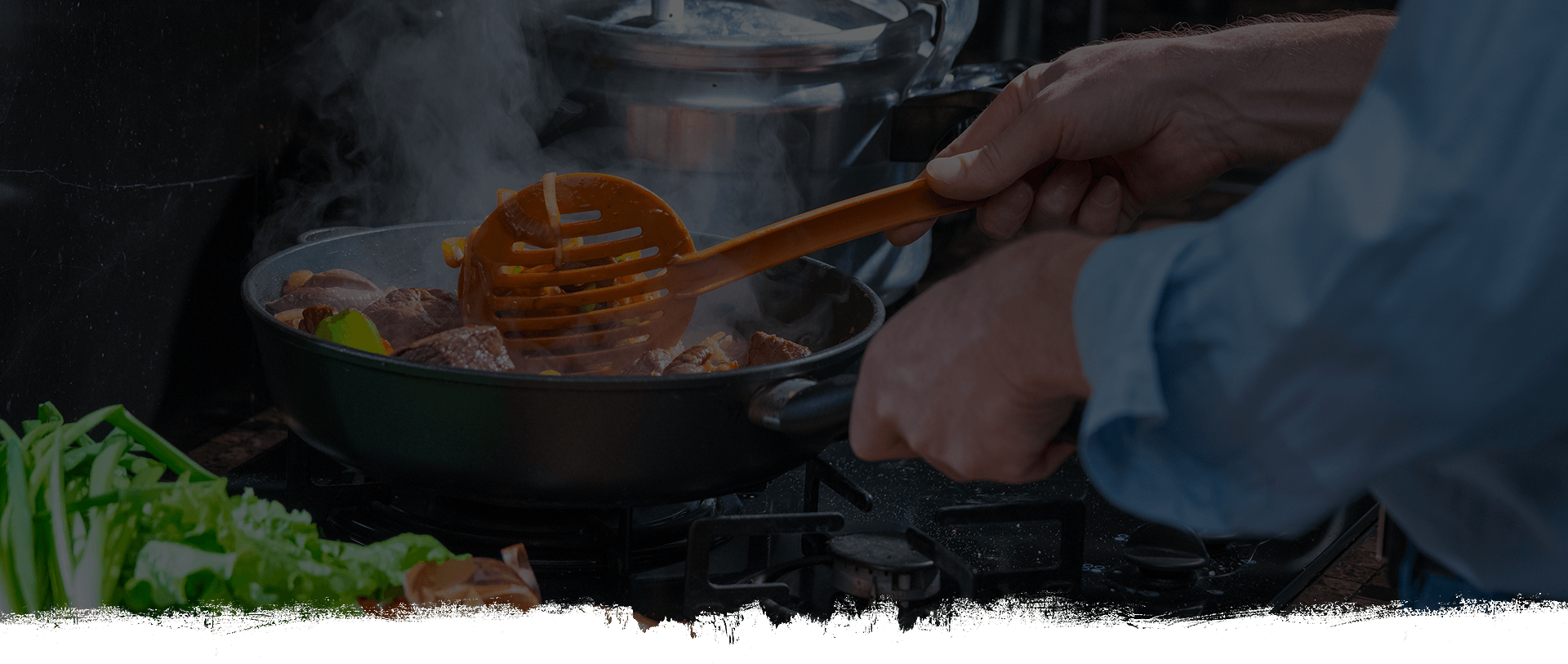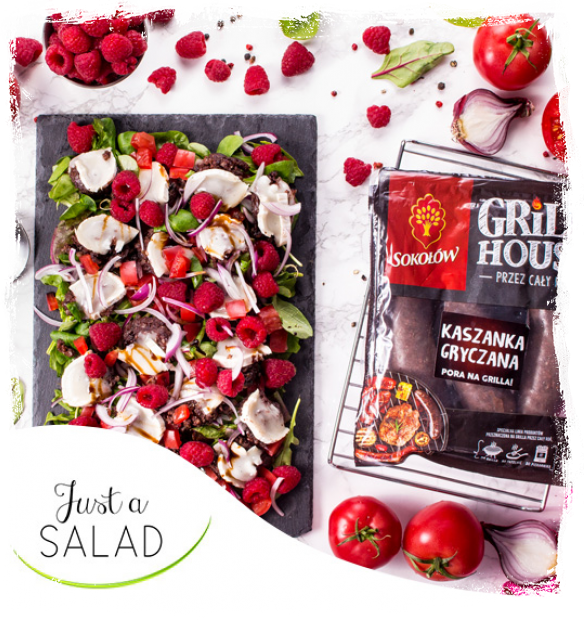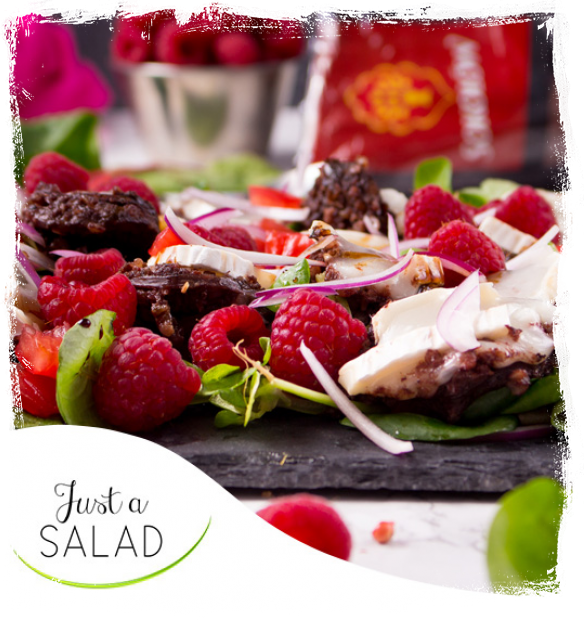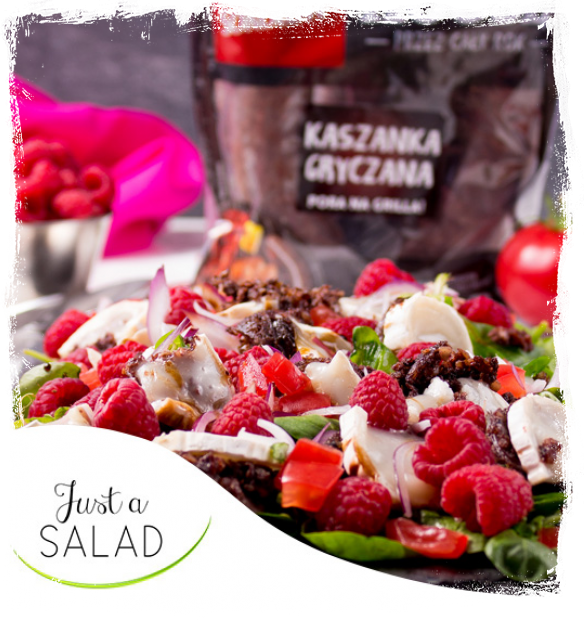 Ingredients
Salad:

2 handfuls lettuce mix
3 Sokołów Grill House buckwheat black puddings
100 g goat blue cheese (roll)
2 raspberry tomatoes
1 and 1/2 cups milk
1 red onion
1-2 tablespoons thick balsamic sauce for decoration
Dressing:

4 tablespoons grapeseed oil
1/2 clove garlic
1 teaspoon honey
1 teaspoon honey mustard
1 tablespoon white wine vinegar 
salt, freshly ground colour pepper
 
Preparation
Prepare sauce: crush garlic in a press and mix with other dressing ingredients. 
Cut the tomatoes in half and hollow the cores, then dry them with a paper towel and dice into small cubes.
Cut goat cheese into slices or half-slices (when the roll is much thicker than the black pudding).
Peel onions and slice them into half-moons.
Put the lettuce, raspberries, tomatoes and onions alternately on a platter. 
Slice black pudding into slices approximately 1 cm thick. Put them on a grill tray or a pan and grill/fry until they begin to turn brown and soft (not too long as they will start falling apart), then turn to the other side and remove the casing. Lay pieces of goat cheese on black pudding slices. After about 1 minute remove the ingredients from the heat and place on a platter with lettuce freshly sprinkled with the dressing. Finally, pour thick balsamic sauce.