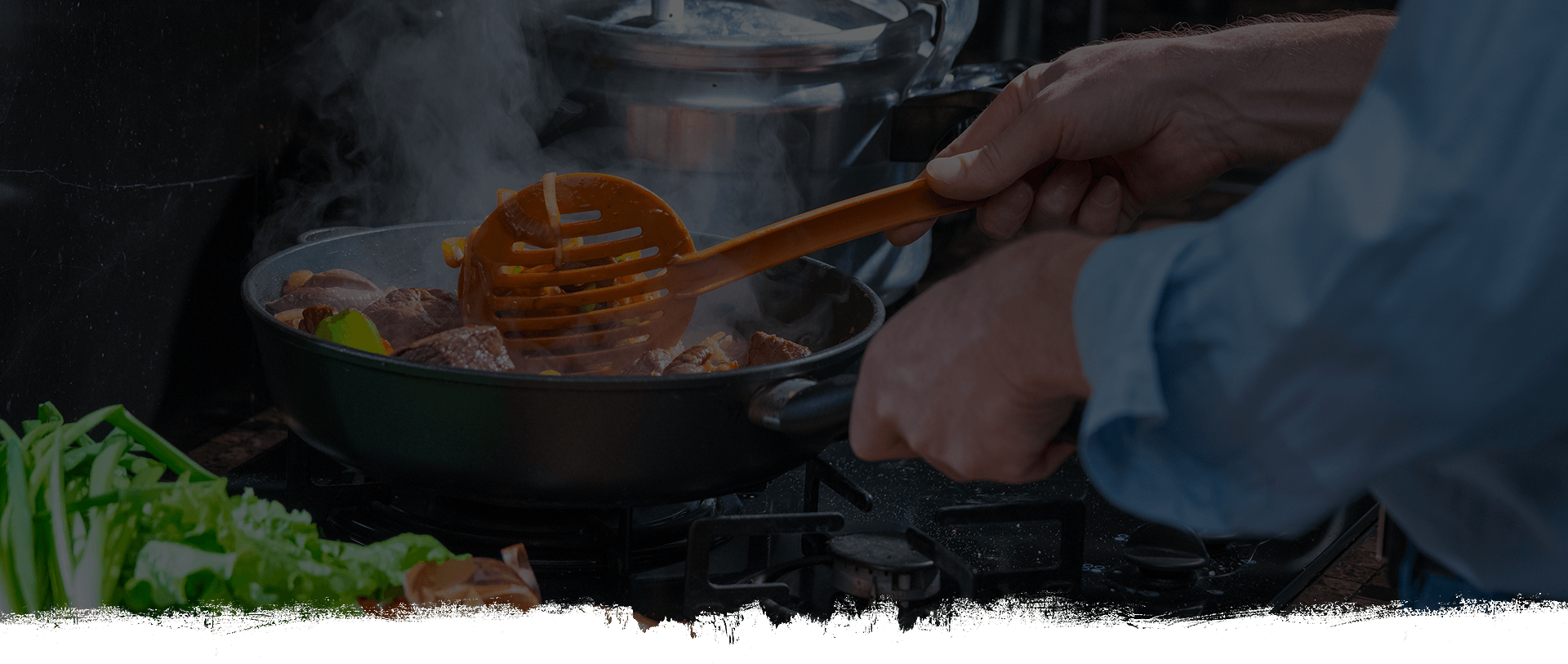 BED OF ROSES - VALENTINE'S DAY SALAD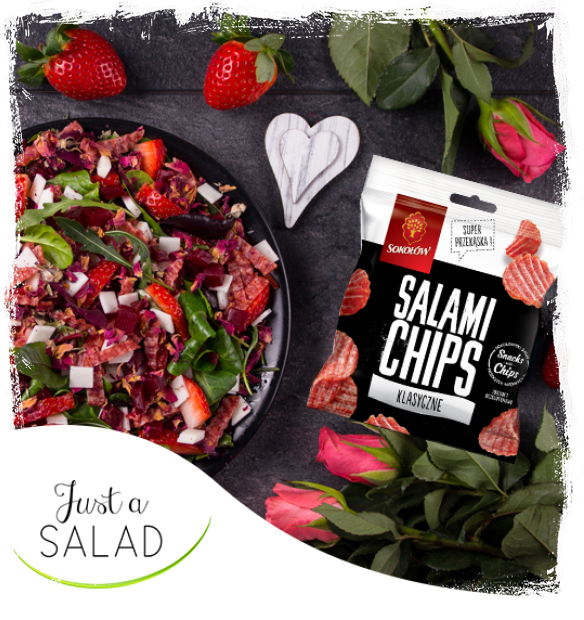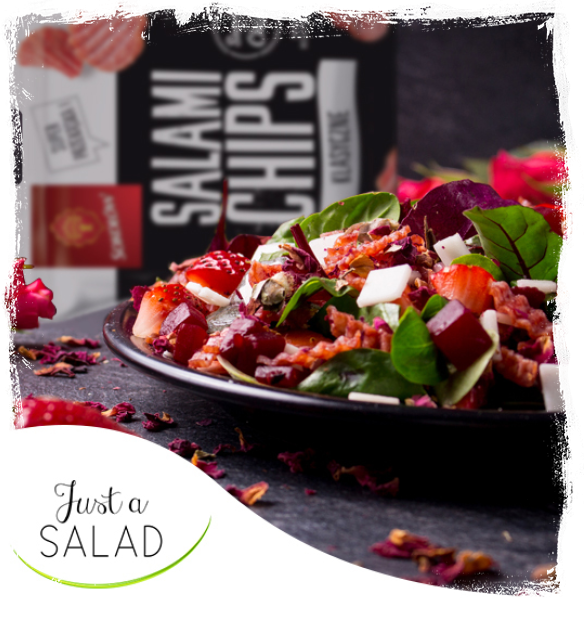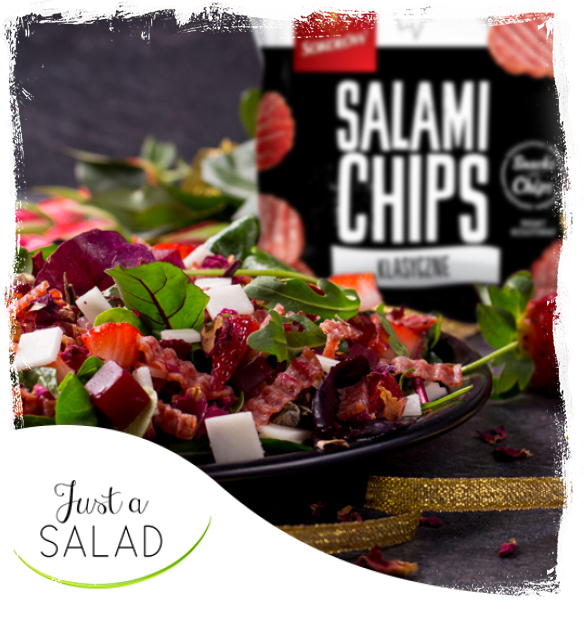 Ingredients
Salad: 

1 large handful salad mix (spinach, beetroot leaves, rocket)
1/2 packaging Sokołów classic salami chips
60 g hard goat cheese (in slices)
1 small cooked beetroot
8 strawberries
2 tablespoons dried rose petals
Dressing:

3-4 tablespoons grapeseed oil
1/2 clove garlic
1 level teaspoon honey
1 tablespoon white wine vinegar
salt, freshly ground pepper
 
Preparation
Crush garlic in a press and mix with other dressing ingredients.
Cut salami chips along the creases into strips. Cut goat cheese into squares. Wash and dry the strawberries, remove the stalks, then cut them into eighths. Cut beetroot into cubes.
Alternately put on a platter lettuce leaves, salami strips, beetroot cubes, strawberries and goat cheese. Pour dressing and finally sprinkle with dried rose petals.