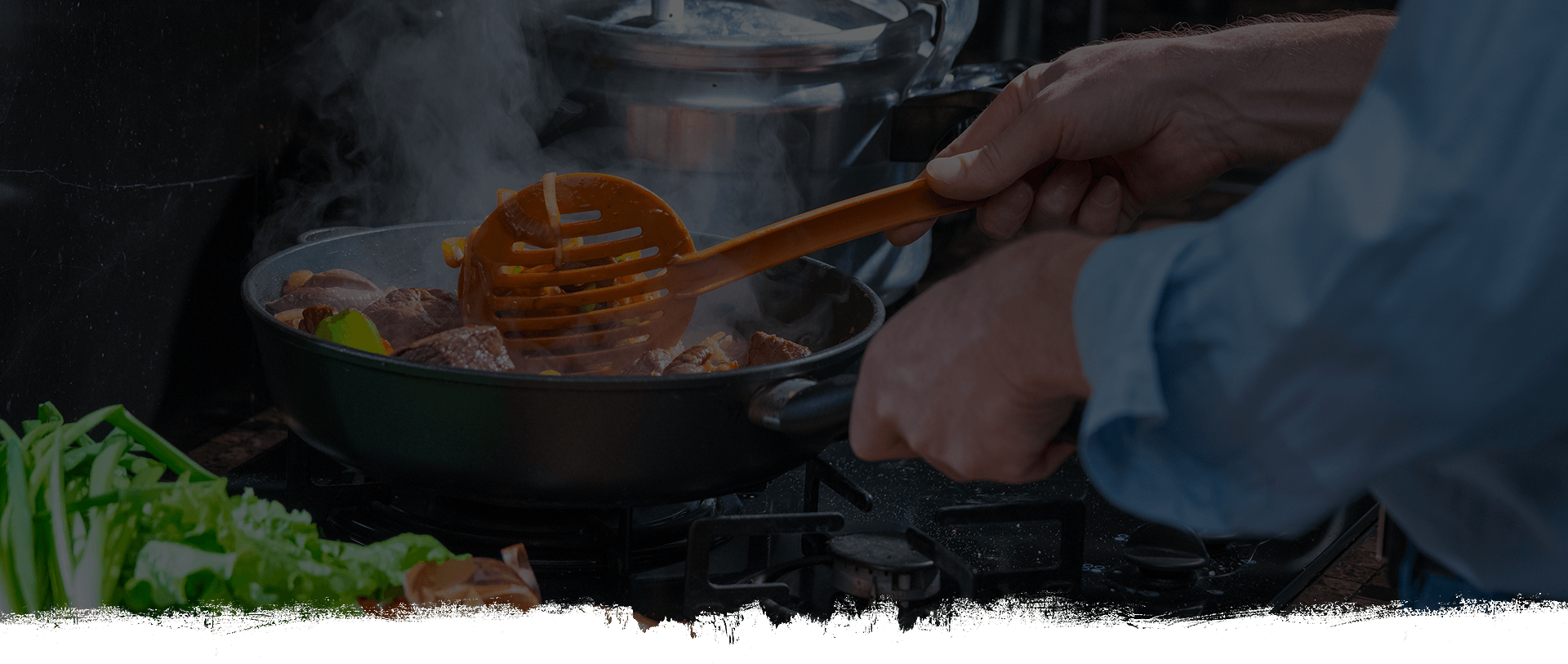 BEEF WITH SMOKED PORK FAT AND BRUSSELS SPROUTS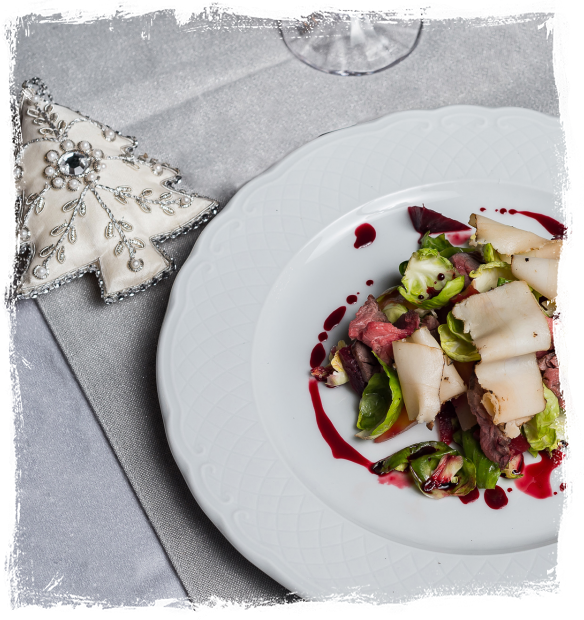 150 minutes
6 people
easy
Ingredients
1 kg seasoned topside or butt
a couple sprigs rosemary
5 g juniper
750 g Brussels sprouts
100 ml wildflower honey
35 ml wine vinegar
2 kg red beet
500 g yellow beet
pork lard
salt, pepper
 
Preparation
Wash red beets, then clean them, cut them into quarters and put in a pot with a wide bottom. Cover with water, bring to boil and cook on low heat. Bake yellow beets in an oven with beef for 1.5 hours.
Sprinkle beef with pepper and fry on a very hot lard, then put in an oven pre-heated to 170 °C for 20 minutes. Pour honey in the pot with a wide bottom, add vinegar and mix. Season with sprinkle of salt.
Wash Brussels sprouts, then divide them into separate leaves, add the honey-vinegar mix and stir delicately. Cool meat, slice into thinnest possible slices (same with pork fat) and serve on Brussels sprouts. Add rosemary to the reduced beet sauce and sprinkle the sprouts.