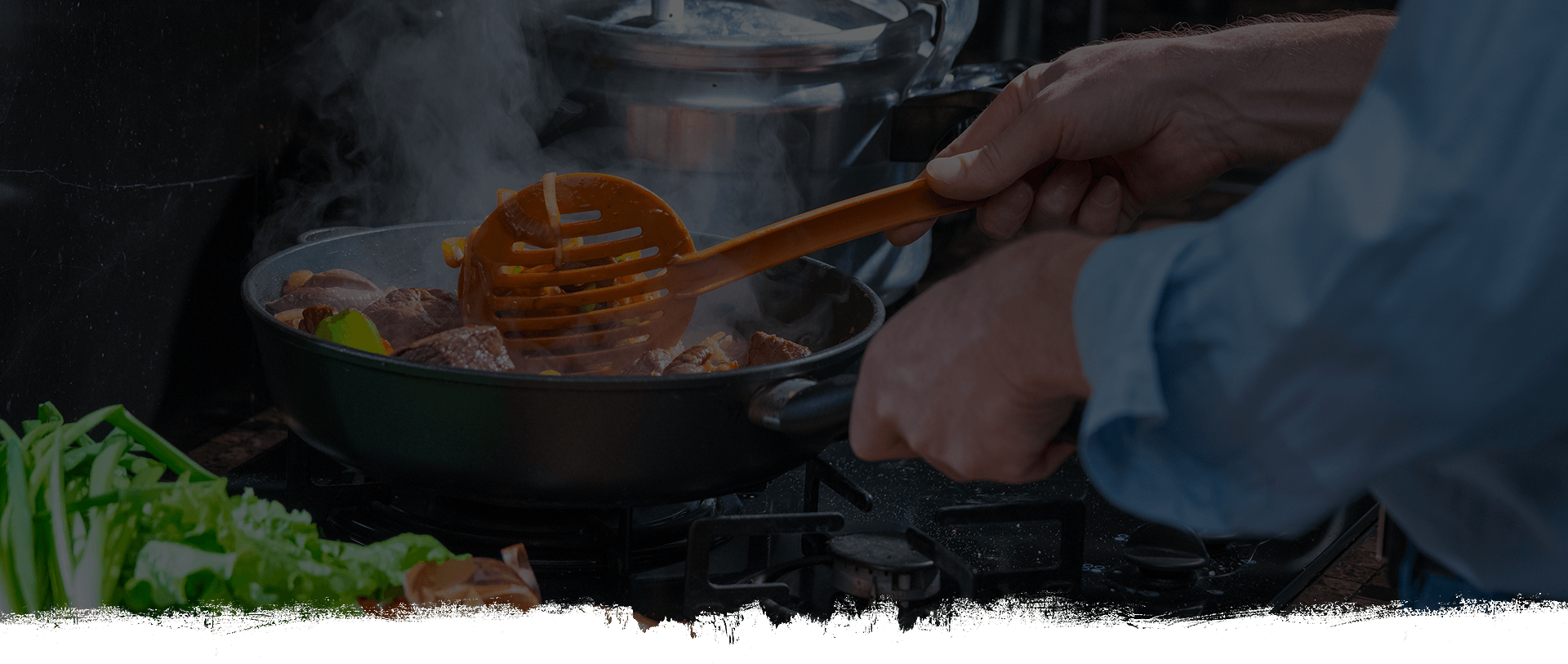 BEEF TENDERLOIN WITH VEGETABLES AND CASHEWS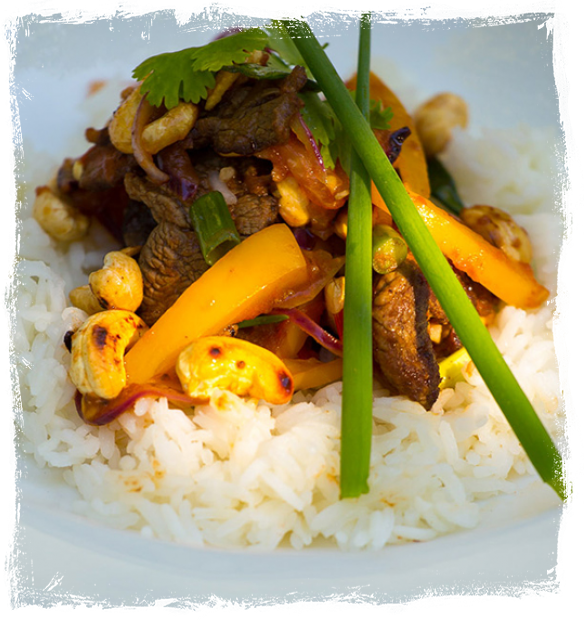 Ingredients
400 g Sokołów beef tenderloin 
1/2 cup cashews
1 red onion 
1 yellow pepper 
1/2 bunch chive stalks
2 cloves garlic 
1 tomato
pinch of salt
3 tablespoons soy sauce
1 teaspoon lime juice
1 teaspoon cane sugar
1 tablespoon frying oil
jasmine rice as an addition
handful fresh coriander for garnishing
 
Preparation
Clean the tenderloin and cut it into slices. Heat oil in a wok and fry the chopped garlic and onion. Add the meat and fry. 
Divide tomato into small fragments. Wash the pepper, remove the core and cut into strips. Finely chop the chives (leave some for decoration) and add to the meat in a wok along with the pepper and the tomato. Fry for a while. 
Mix components with soy sauce, salt, lime juice and cane sugar. Mix thoroughly. Fry cashews in a dry pan, then add to the beef.  Put the food on the plates and garnish with fresh coriander. Serve with jasmine rice.