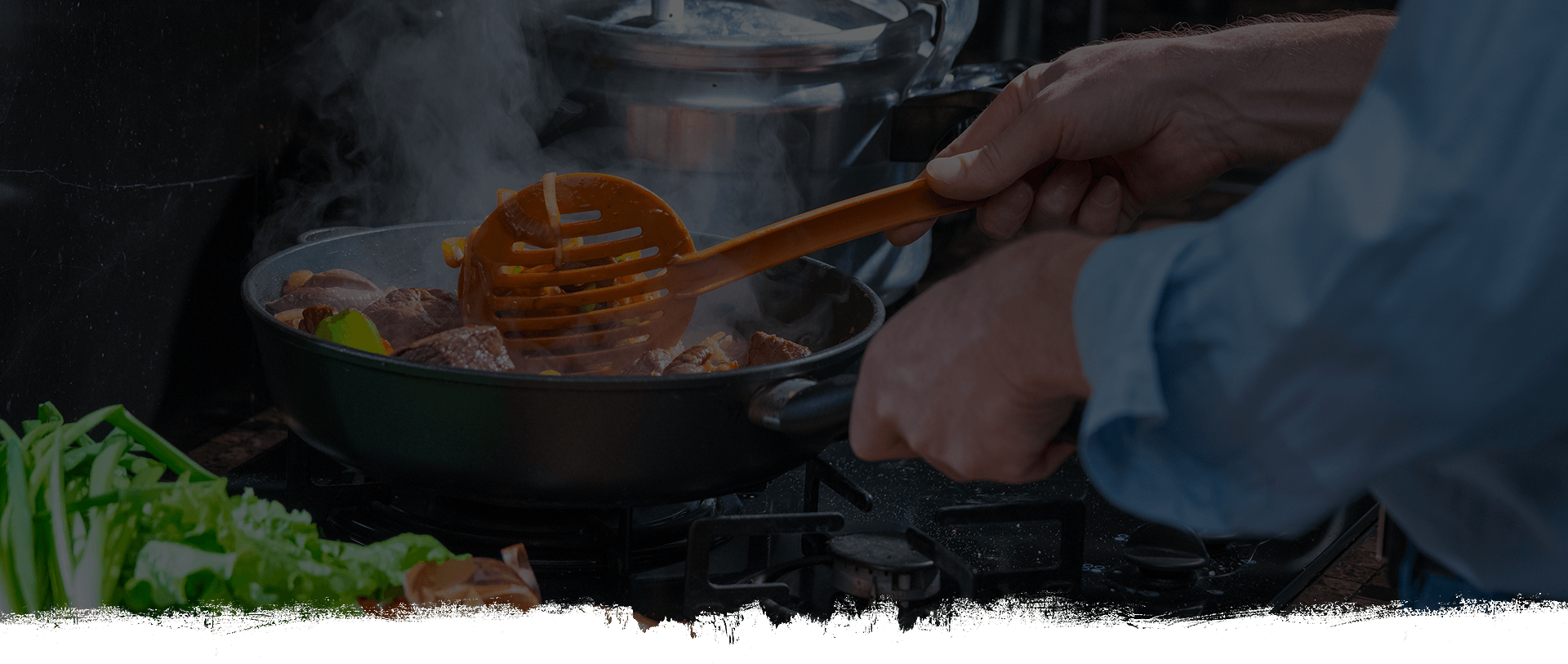 BLACK PUDDING WITH FRIED CARROTS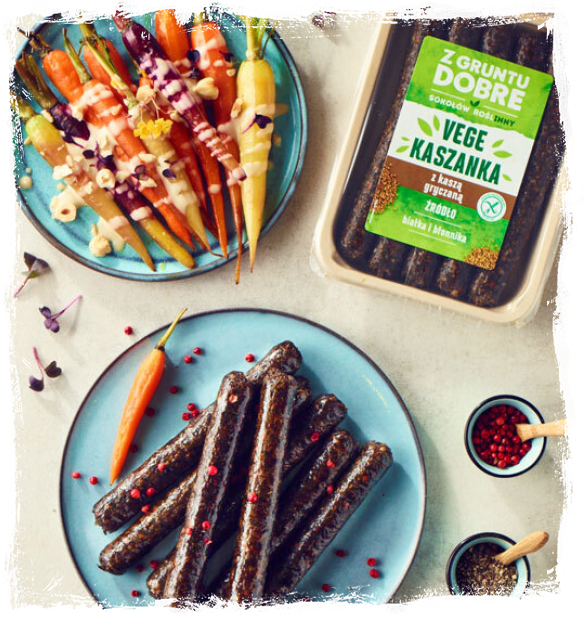 Ingredients
1 packaging Z Gruntu Dobre black pudding with buckwheat
10-12 small carrots
1 tablespoon olive oil
4 tablespoons tahini paste
1 clove garlic
1 tablespoon lemon juice
1 tablespoon orange juice
salt, pepper
water
handful hazelnuts - fore decoration
 
Preparation
Preheat the oven to 200°C.
Place the washed carrots on a baking tray lined with paper, drizzle with olive oil, sprinkle with a pinch of salt and bake for about 15-20 minutes (if the carrots are large, cut them into smaller pieces). 
Add the tahini paste, garlic, lemon juice, orange juice, and 2 tablespoons of cold water to the blender cup and blend to a smooth sauce. Season with salt and pepper. 
Serve with baked black pudding.