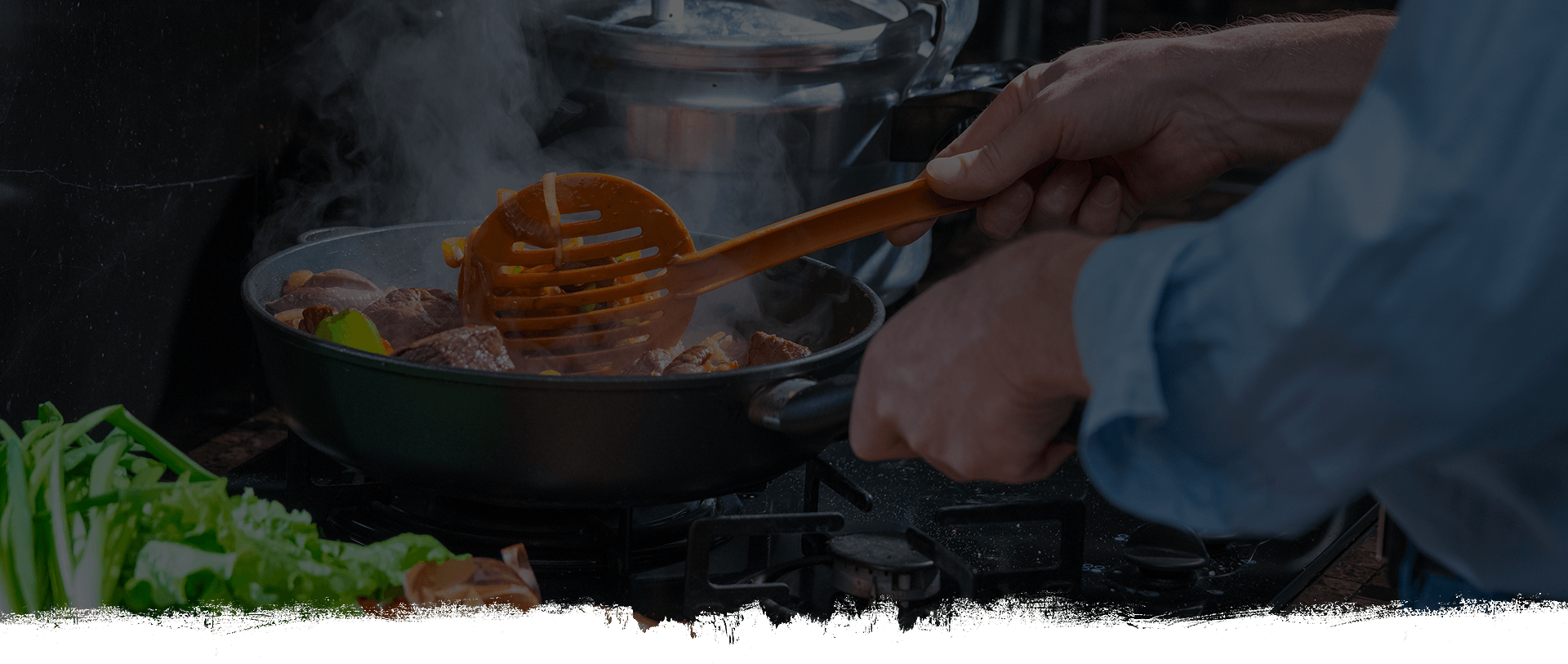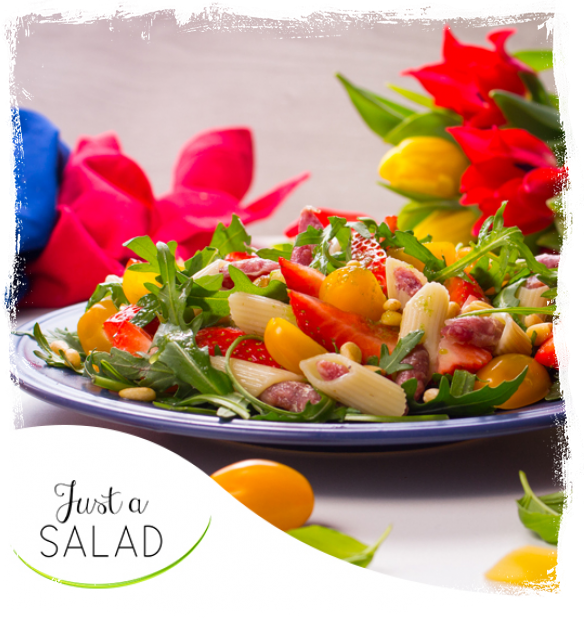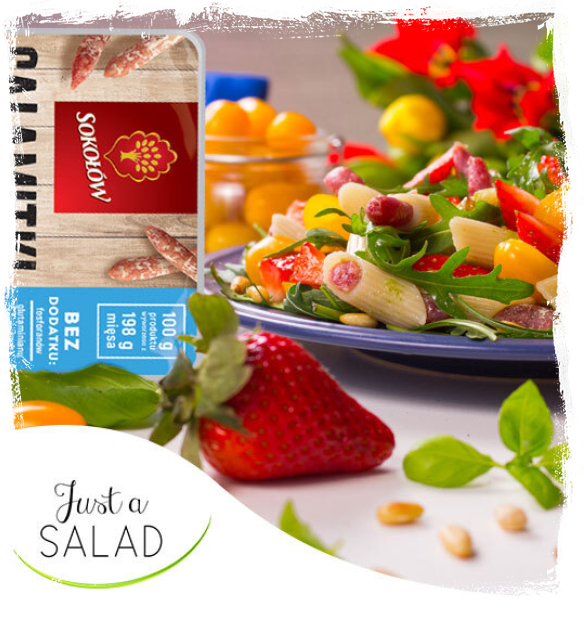 Ingredients
Salad: 

2 handfuls rocket
1 packaging Sokołów mould salamitki sausages
1 handful dry penne pasta (corresponding to the number of sausages)
8 strawberries
1 cup yellow cherry tomatoes
2 tablespoons pine nuts
salt, freshly ground pepper
Dressing:

3-4 tablespoons grapeseed oil
1 level teaspoon honey
1 clove garlic
1 tablespoon white wine vinegar
1 handful basil leaves
salt, freshly ground pepper
 
Preparation
Put all the sauce ingredients in a high vessel and blend them until homogeneous.
Cook pasta according to instructions on the packaging, rinse in cold water and set aside on the strainer. When the pasta cools down, sprinkle it with olive oil. 
Insert sausages into pasta tubes, then slice diagonally in half. Cut tomatoes into halves. Remove stalks from strawberries, then cut into quarters. Fry pine nuts on a dry pan.
On a platter put alternately the rocket, cherry tomatoes, strawberries and pasta with salamitki. Pour dressing and sprinkle with pine nuts.