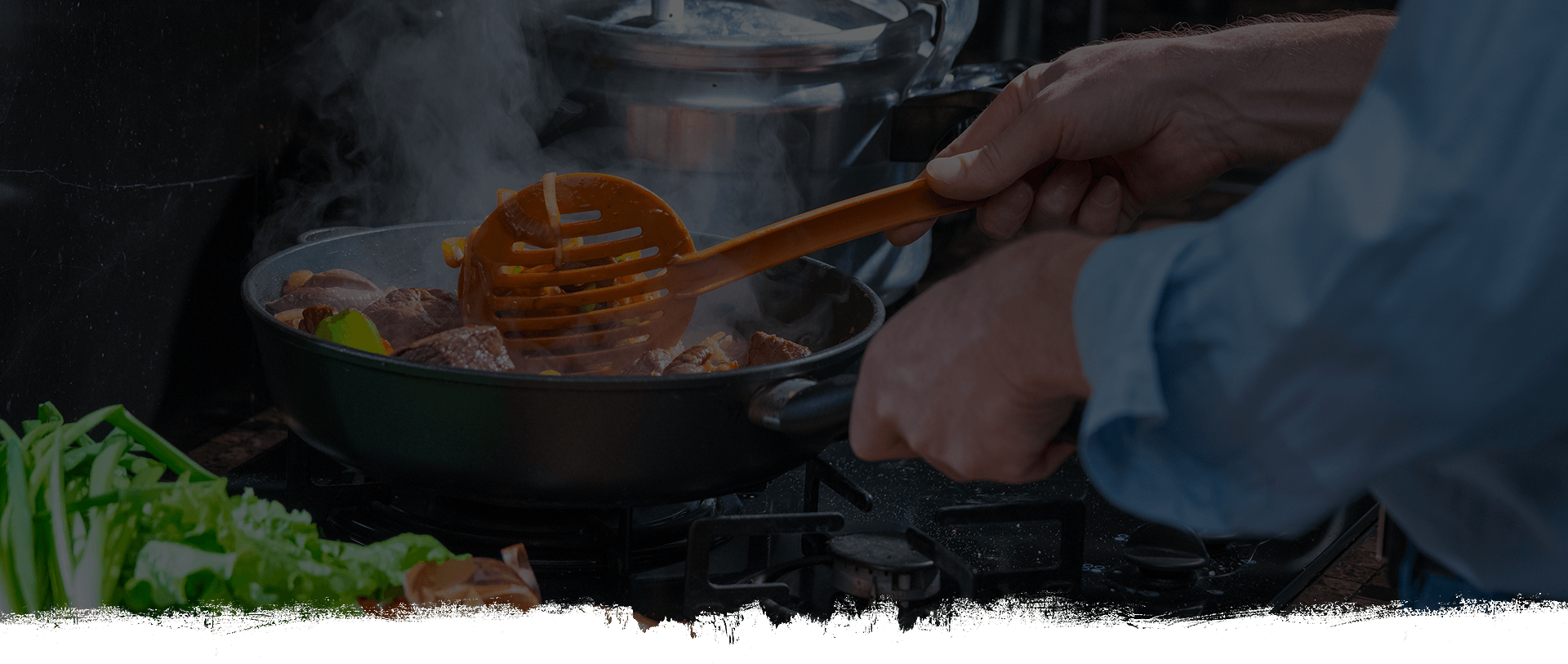 BURGER WITH COLESLAW SALAD AND CURRY SAUCE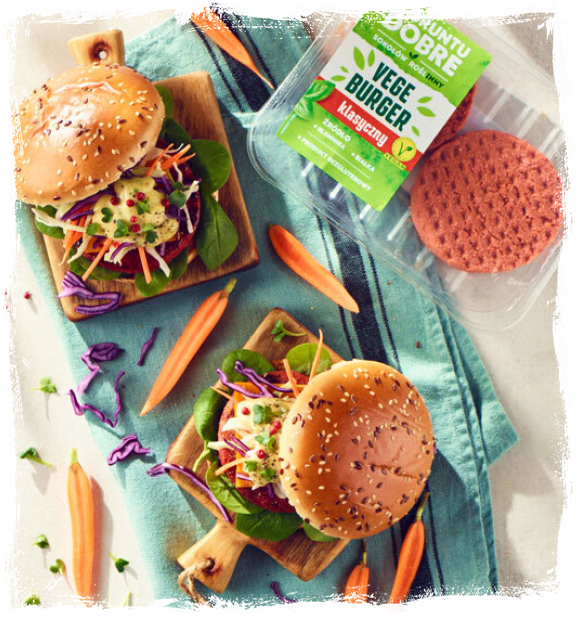 Ingredients
4 Z Gruntu Dobre burgers
4 burger buns
4 slices vegan Cheddar cheese (optional)
Sauce:

1 spring onion
200 g vegan mayonnaise
2 teaspoons lime juice
1 teaspoon curry
salt, pepper
Salad:

1 red onion
1/2 white cabbage or white/red cabbage mix
1 small carrot
1 tablespoon olive oil
4 tablespoons lemon juice
salt, pepper
frying oil
 
Preparation
Fry the burgers until golden brown in a small amount of oil. 
Cut the buns in half and place in an oven preheated to 170°C for 10 minutes.
Prepare the sauce: slice the spring onions, put them in a bowl, add the mayonnaise, lime juice, and curry powder, mix and season to taste with salt and pepper. 
Prepare the salad: slice the onion into quills, peel the carrot and grate or cut into matchsticks. Shred the cabbage, put in a bowl, and add the prepared vegetables. Season with olive oil, lemon juice, salt, pepper. Mix.
Arrange burgers, cheddar, and salad on warmed buns. Spread the top bun with the sauce and cover the burger. Finished!