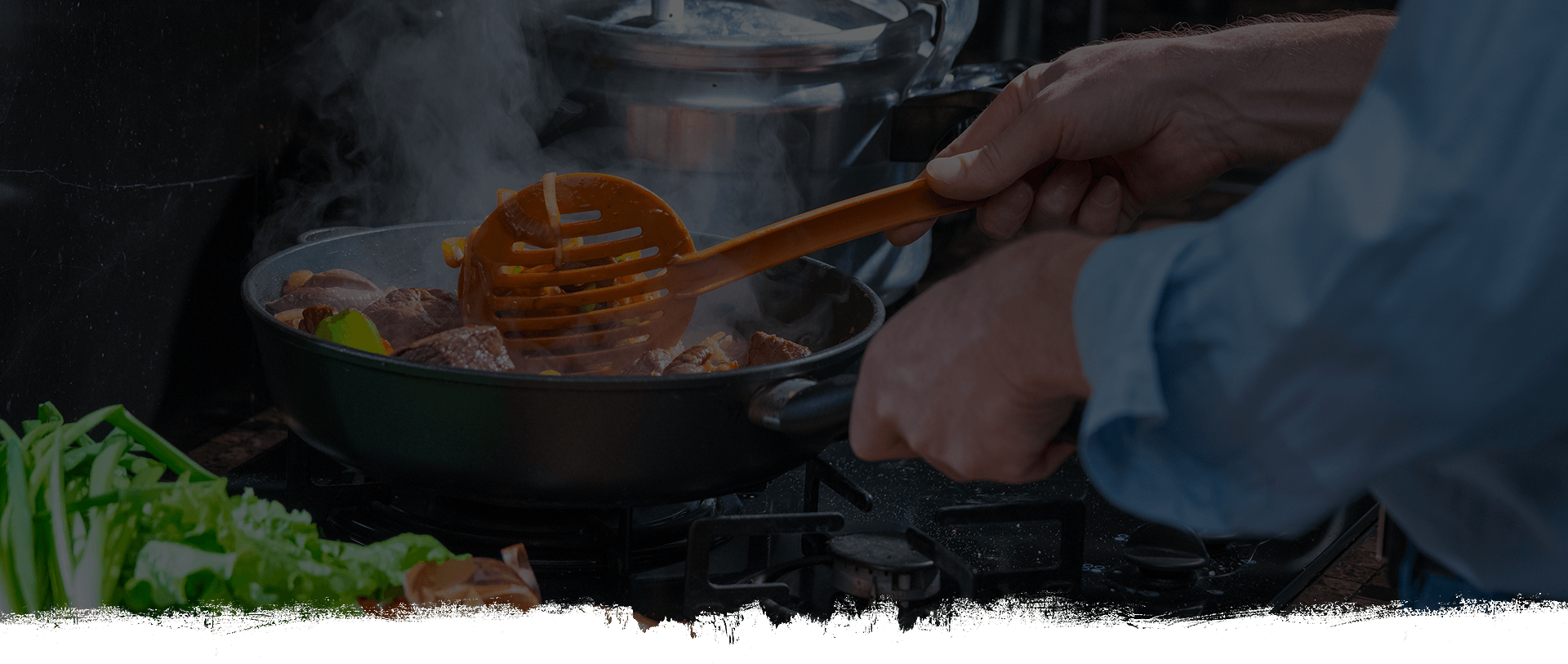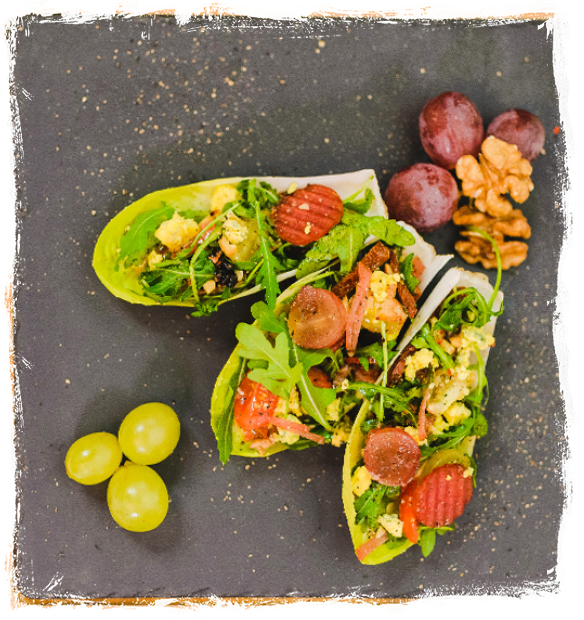 Ingredients
Boats:

3 chicories
100 g rocket
1 packaging Sokołów classic salami chips
1 packaging Sokołów Sarmatian ham
3 dried dates
50 g dried tomatoes
1 packaging Roquefort-type cheese
50 g handful walnuts
3 prunes
150 g cherry tomatoes
Dressing:

5 tablespoons oil from the dried tomatoes jar
8 tablespoons sunflower oil
2 cloves garlic
1 chilli pepper
3 teaspoons mustard
1 tablespoon honey
juice from 1/2 lemon
salt, pepper
 
Preparation
Prepare the dressing: finely chop garlic and chilli pepper. Add the oil from the dried tomatoes jar, sunflower oil, mustard, honey and lemon juice. Mix thoroughly and season with salt and pepper.
Fry salami chips fry in a dry frying pan and dry with a paper towel. Cut dates into cubes. Cut ham, prunes and dried tomatoes into strips. Roast nuts on a dry frying pan, then cool and chop coarsely. 
Cut cocktail tomatoes into halves or quarters, put into a bowl and mix with all ingredients except walnuts and cheese. Next, separate chicory leaves creating boats. Fill boats with salad, pour a bit of dressing and sprinkle with crumbled blue cheese and chopped walnuts.