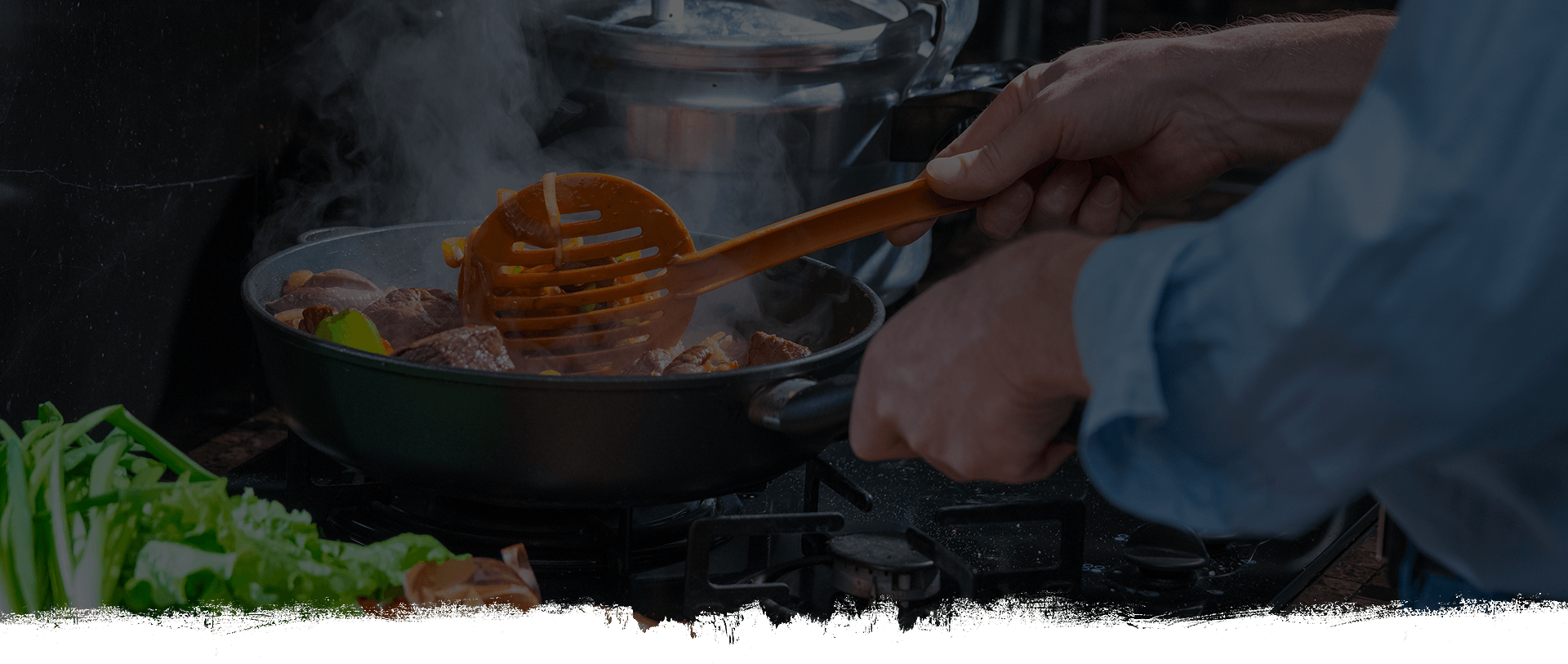 CHRISTMAS HAM WITH BRUSSELS SPROUTS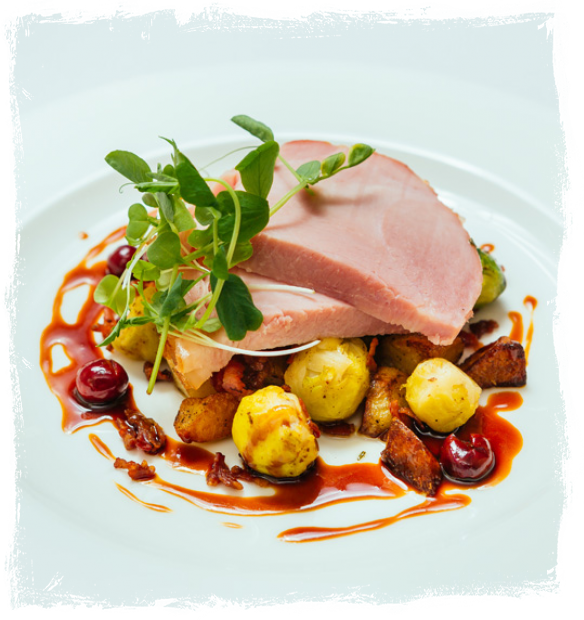 120 minutes
4-6 people
easy
Ingredients
1 packaging Sokołów Christmas ham
1 packaging cloves 
50 ml honey 
2 oranges 
1 kg Brussels sprouts
2 packaging Sokołów raw smoked bacon 
100 ml gravy (independently prepared)
salt
freshly ground pepper
 
Preparation
Prepare marinade for baking ham: take a saucepan and squeeze juice from 2 oranges, add honey and cook for about 5 minutes, stirring occasionally. When the juice and honey reduce, the marinade is ready.
Prepare ham according to the instructions on the packaging. At the end of the roasting remove meat from the film. Cut the skin creating a grid, then stuff cloves into the cuts. 
Put ham on a baking sheet and smear with the previously prepared marinade. Put the meat in an oven preheated to 180-190°C and bake for 10 minutes. 
Clean Brussels sprouts, cut the lower parts crosswise, then put in a lightly salted water and cook until soft. Cut bacon into small strips and fry in a pan until golden brown. Add cooked Brussels sprouts to golden bacon, season with freshly ground pepper and mix.
Arrange on a plate the Brussels sprouts with the addition of crispy bacon and a slice of aromatic ham. Pour hot gravy. You can decorate the dish with pitted cherries.