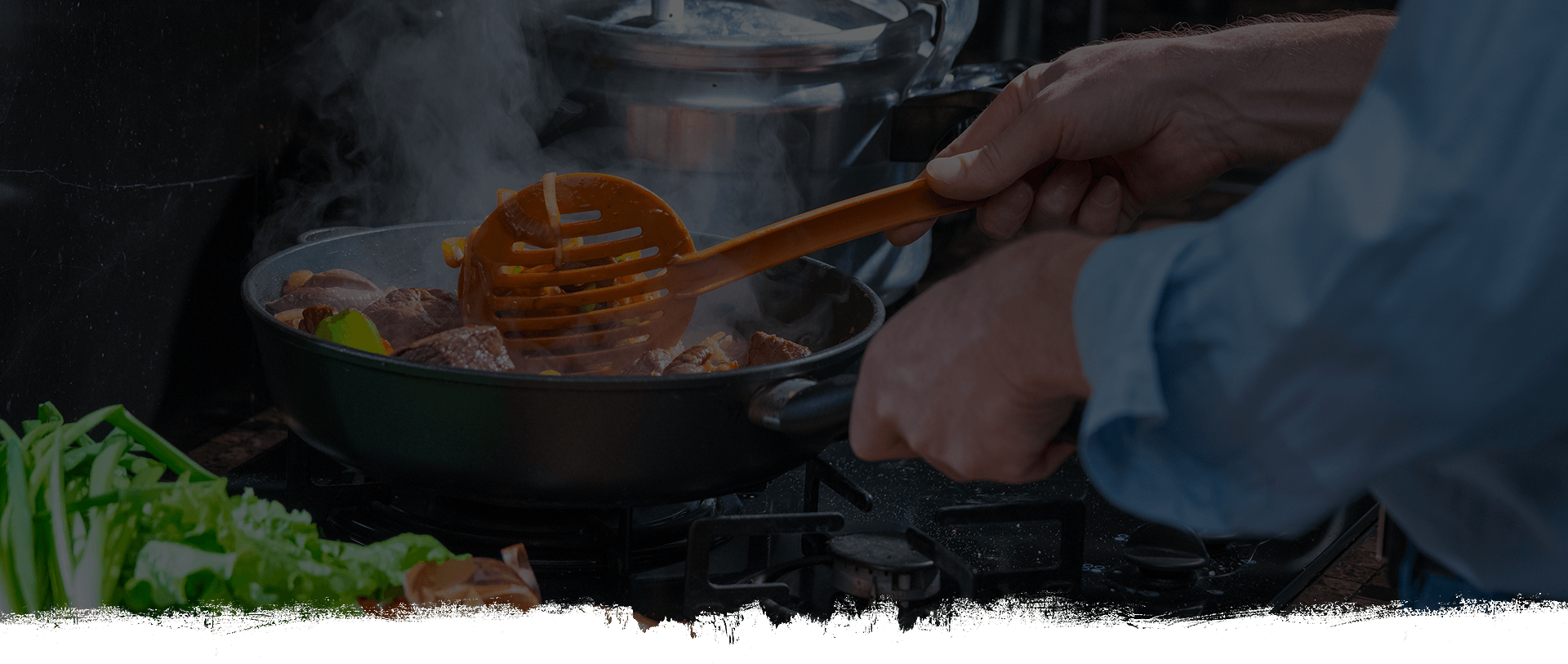 CHRISTMAS SALAD WITH DRIED FRUIT AND NUTS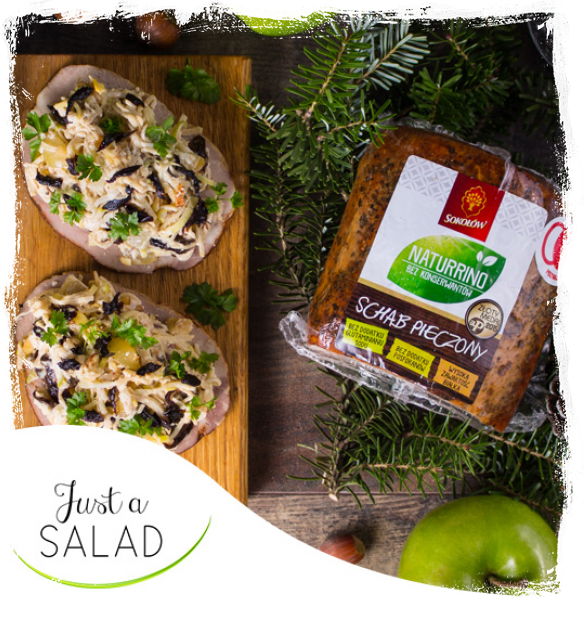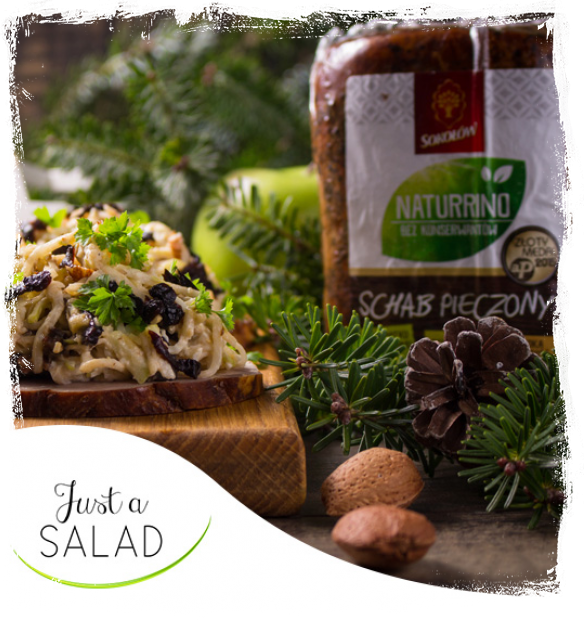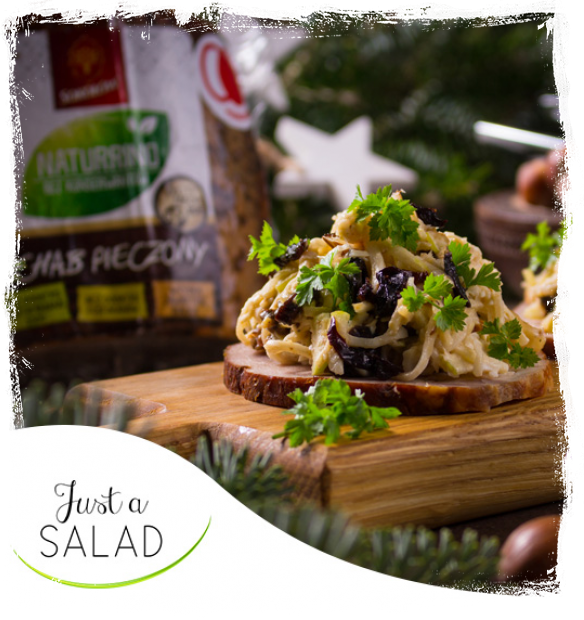 Ingredients
200 g Naturrino roasted pork loin
160 g canned celery (drained)
3 eggs 
white part of the leek (about 10 cm)
7 dried plums
15 seedless light grapes
1 green apple (e.g. Granny Smith)
1-2 fried tablespoons hazelnuts
1-2 tablespoons blanched almonds
2 tablespoons mayonnaise
2 tablespoons lemon juice
1 teaspoon hot mustard
salt, freshly ground pepper
1 handful parsley leaves for decoration
 
Preparation
Put eggs (room temperature) in a boiling, salted water and boil on a medium heat for 10 minutes. After that time pour cold water on the eggs, peel them, and then separate whites from yolks. Cut whites into thin strips and mash the yolks with a fork.
Slice loin into slices approximately 8 mm thick. Coarsely chop the almonds and hazelnuts. Remove celery from the jar and drain thoroughly.
Cut grapes into quarters. Cut leek lengthwise into half and then cut it into think half-slices. Cut plums into fine strips. Cut apple into thin bars, then sprinkle with lemon juice.
In a large bowl, mix mayonnaise, mustard, eggs, leeks, celery, grapes, apple and nuts with dried fruit. Season whole with salt and a large quantity of freshly ground pepper. Put salad on loin slices. Garnish with parsley before serving.​